Last Friday night, Benjamin Golden, an upper-level marketing executive for Taco Bell, was caught on camera as he assaulted his Uber driver in a drunken rage.
Edward Caban, the driver, had recently installed a dashboard camera in his car after having run into other passengers in the past. He told CBS news that the problems began when he realized just how intoxicated Golden was and told him that he didn't feel comfortable driving him home.
WARNING: some may find the footage in this video graphic to watch.
"You're too drunk to give me directions, man. I'm kicking you out," Caban tells Golden as he repeatedly rolls around in the back seat. "Get out of my car or I will call the police."
It's at this point that Golden proceeds to pull Caban's hair and slap and punch him in the face. Caban, in retaliation empties a can of mace in his attacker's face, driving him from the car.
"The only way that I felt I was going to get him to stop beating me was to incapacitate him, was to use some kind of self-defense," Caban told CBS. "I don't believe he would have stopped."
G/O Media may get a commission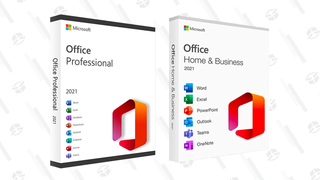 89% off
Microsoft Office Professional 2021 Lifetime License
Not long after the attack, Golden was picked up by Costa Mesa authorities and has been formally charged for public drunkenness and and assault.
"We've been in contact with Mr. Caban and are thankful he is doing OK," Uber said in a statement to CBS. "The rider involved in this incident has been permanently banned from the platform."
Though Caban is recuperating from the ordeal, he says that he's now looking for another job because he no longer feels safe driving strangers around in his car at night.
UPDATE: Golden, as one might expect, is now also looking for a new job after being fired by Taco Bell.
"Given the behavior of the individual, it is clear he can no longer work for us," a Taco Bell spokesperson told Adweek. "We have also offered and encouraged him to seek professional help."