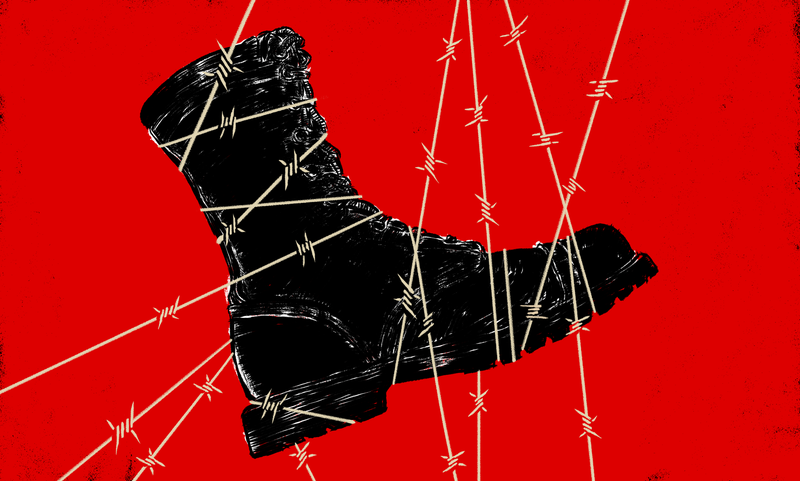 Recently, on a cold, gray Monday afternoon in East Lansing, Michigan, about 500 militant anti-fascists gathered in a parking lot with the intention of stopping Richard Spencer, the high-profile white nationalist, from speaking at Michigan State University. Spencer had not been asked to come by any student group on…
Last summer, numerous people were hurt when the Traditionalist Workers Party (TWP), a neo-Nazi group, held a rally in Sacramento and anti-fascist counter-protesters showed up to oppose them. On Friday, the Guardian reported that in the aftermath of the rally, California police worked directly with TWP members to…
Daryle L. Jenkins, founder of the One People's Project, has spent decades working with antifa groups to fight back against the rising tide of ultra-conservative white nationalism. And while he admits that the effort and research necessary to track the growing racist movements across the country has become "a full-time…
Welcome to WHAT NOW, a morning round-up of the news/fresh horrors that await you today.

There's no way to read what transpired over the weekend in the Bay Area as anything other than evidence of a disheartened alt-right movement in the wake of Charlottesville. The death of Heather Heyer had a dual effect: galvanizing a rising left coalition and turning what once thrived mostly online into something…
Roughly 2,000 anti-hate activists protested a canceled right-wing rally that was scheduled to take place in Berkeley, CA, on Sunday. The rally, which was marketed as a demonstration for "free speech" and "against Marxism," was abandoned by organizers amidst fears of violence (read: they were scared).
Another week, and with it, another much-livestreamed battle between bandanna-clad antifascist protesters and Trump-supporting fascist sympathizers. (In Berkeley!) We all enjoy cheap fight videos, but please, I beg you, keep this in mind: this is not actually important.