A South American taxi union has come up with a clever way of trying to defend itself from Uber: taking away the company's name before the company can take away its business.
The largest taxi association in Uruguay has successfully registered the Uber name and logo before the company could establish themselves in the country, technically blocking Uber from moving in under its own name—at least for now.
Taxi officials announced they quietly registered Uber's name last year as rumors swirled that the ride-hailing app was planning to make a push into Uruguay.
"We applied and met all the legal requirements," Oscar Dourado, a Uruguayan taxi union leader, told reporters. "Pretty smart, no?"
The move has set off a legal battle with Uber vowing to aggressively fight the union. In a statement, Uber called the union's action "clearly ill-intentioned" and warned it threatens Uber's intellectual property and the "possibility that people can freely choose their transportation options." The company vowed to seek legal recourse.
G/O Media may get a commission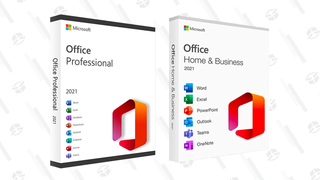 89% off
Microsoft Office Professional 2021 Lifetime License
It's the latest standoff between Uber and taxi unions in South America, where, as we have previously reported, unions wield tremendous influence. The mayor of Rio de Janeiro banned the ride-hailing service last month, and Uber faces growing opposition in three other Brazilian cities.
The company signaled earlier this year it wasn't even going to bother trying to set up shop in Buenos Aires, where Argentina's four taxi associations have vowed to block any attempt.
In Uruguay, tensions heated up this month when Uber put out a call for drivers on Twitter. Hundreds of union taxi drivers responded with protests, including a demonstration inside a hotel where Uber was conducting a training session for prospective drivers.
"We're going to end up jobless," Dourado said at that time, as he led drivers in protest.
But it might be a short victory for the taxi union. Virginia Cervieri, a patent lawyer with the law firm Cervieri Monsuarez y Asociados, told the Uruguayan newspaper El Pais that the union's legal move will likely be reversed. "The objective obviously was intended to prevent Uber from using the brand once it entered the local market, and it isn't going to last for very long."
Uber, meanwhile, can still operate in Uruguay while it fights to protect its brand. The company launched its service in Montevideo on Thursday by inviting Uruguayans to download its app and publishing a list of prices that is lower than regular taxis.