While watching video of unarmed black man Terence Crutcher fall to the ground after Tulsa police officer Betty Shelby fatally shot him, I thought to myself: Of course this happened in Oklahoma.
In March 2015, black student group Unheard at the University of Oklahoma posted a video of members of the Sigma Alpha Epsilon fraternity singing a racist song that included the lyrics, "There will never be a nigger at SAE." They finished the chorus by quipping, "You can hang him from a tree, but he'll never sign with me."
Then, the following month, former Tulsa County reserve sheriff's deputy Robert Bates accidentally killed unarmed black man Eric Courtney Harris who was suspected of selling drugs. Bates said he meant to use a stun gun on Harris, but was ultimately found guilty of manslaughter and sentenced to four years in prison.
As 2015 drew to a close, it was Oklahoma City's turn to be in the dubious spotlight. Daniel Holtzclaw, a former Oklahoma City Police Department officer, went on trial for sexually assaulting 13 black women while on duty. The case drew national attention to the fact that women of color are often targeted for sexual assault by those who are tasked to protect and serve, according to Sheila A. Bedi and Alexa Van Brun, legal scholars at Northwestern University's law school. Holtzclaw was convicted of 18 of 36 charges of sexual assault, and sentenced to over 200 years in prison.
In the span of 10 short months, racism in Oklahoma dominated the news cycle three times. Although some believe police killings of black men are isolated incidents, I wasn't surprised when I learned about Crutcher's death.
G/O Media may get a commission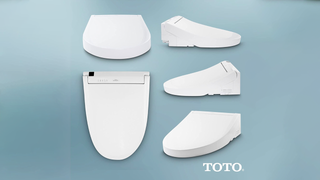 44% off
Toto Washlet Electronic Bidet Toilet Seat
I was born and raised in this state. My family's roots go deep. I know Oklahoma's history of institutional and overt racism well—and Crutcher's death is yet another troubling entry in it.
Guinn v. United States
African-American men were officially given the right to vote in 1870 when the country ratified the 15th Amendment to the U.S. Constitution; it stated that the "right of citizens of the United States to vote shall not be denied or abridged…on account of race, color, or previous condition of servitude." But it took nearly a century before the amendment was realized for descendents of slaves living in the south because literacy tests, poll taxes, constitutional quizzes and more prevented them from voting.
When Oklahoma initially adopted its state constitution, all men had the right to vote, but the state later added a "grandfather clause"—part of Oklahoma's Voter Registration Act of 1910—that required voters to pass a literacy test. It marginalized black male voters by exempting anyone who was entitled to vote on Jan. 1, 1866 (before the 15th Amendment) and those whose ancestors could vote at that time, according to the University of North Carolina at Chapel Hill.
"You can't pass laws saying blacks can't vote, which is what they wanted to do. But the 15th Amendment allowed restrictions that were nonracial," Eric Foner, a Columbia University history professor has said of this clause. "This was pretty prima facie a way to allow whites to vote, and not blacks."
The National Association for the Advancement of Colored People (NAACP) challenged Oklahoma's clause in the 1913 case of Guinn v. United States; ultimately, the U.S. Supreme Court ruled "the grandfather clauses in the Maryland and Oklahoma constitutions to be repugnant to the 15th Amendment and therefore null and void."
Considering the power of the Ku Klux Klan in Oklahoma's political system at the time, it's hardly surprising that this clause was introduced. But the cases of unapologetic disregard for black life in Oklahoma are even more chilling.
Strange fruit
On the night of May 2, 1911, a four-man posse arrived at Laura Nelson's home to search for stolen cows, as Nelson, her husband Austin, their 14-year-old son L.D., and 2-year-old daughter Carrie were sleeping in bed. Startled by the men who burst into their home, L.D. grabbed a rifle off the wall to defend his family, but as Laura tried to wrestle the firearm away, it discharged and fatally wounded Okfuskee Deputy Sheriff George Loney.

The next day, Laura and L.D. were arrested for murder, denied bail, and held at the county jail as they awaited arraignment. On the morning of May 25, a lynch mob of 40 men arrived at the county jail, carried away L.D., Laura, and Carrie, whom she was allowed to care for while in prison.
Laura placed Carrie at the foot of a now-demolished bridge that allowed trains to cross the North Canadian River. Afterwards, she was sexually assaulted, and then along with her son, lynched. As their black bodies swung in the winds that came sweeping down the plains, the mob posed for local photographer George Henry Farnum who captured an image that was later used on postcards. A district judge convened a grand jury, but no charges were filed because witnesses were unwilling to identity the 40 murderers. Black life didn't matter in the case of Laura and L.D. Nelson, and it certainly didn't matter when the black section of Tulsa was engulfed in flames.
'Black Wall Street'
Arguably the worst mass killing of black people in American history began on the night of May 31, 1921, in Tulsa. While there are conflicting reports about the incident that triggered this horrific event, a clothing store clerk on the first floor of the Drexel Building heard what he thought was a woman scream. Soon, the building's elevator doors opened and Dick Rowland, a 19-year-old black shoeshine worker, quickly exited. He left Sarah Page, a 17-year-old white elevator operator, who appeared to be in a state of distress. Concerned that Page had been sexually assaulted, the clerk then called police.
In 2000, an inquiry into the event found that Rowland most likely stumbled into Page, or they were involved in a secret romantic relationship and had a lover's quarrel. Regardless of the cause, what happened next is one of the most vicious attacks on black people in American history.
Rumors of the incident spread throughout Tulsa's white community, stoking its long-simmering frustration over the economic prosperity of the Greenwood District (referred to as "Black Wall Street"), on the black side of town. Tulsa police arrested Rowland the next day and continued their investigation; but an inflammatory report published in the Tulsa Tribune's May 31st edition lead to a confrontation between crowds of black and white Oklahomans in front of the courthouse where Rowland was held. After shots were fired, the outnumbered black crowd retreated into the Greenwood District. The white mob followed them into Tulsa's black community, and over the next 14 hours, 35 city blocks were burned, 800 people were injured, and more than 300 people were killed.
The mass murder finally ended when Adjutant General Charles Barrett of the Oklahoma National Guard arrived with 109 soldiers. Martial law was necessary to end black deaths that day, and now, nearly 100 years later, authorities are investigating the loss of yet another black life.
When I saw the video of Betty Shelby shooting Terence Crutcher, I didn't think she was just one bad apple or that this was an isolated incident. I saw his murder in the context of Oklahoma's history. Viewed through that lens, this shooting—like many others across the country—is hardly surprising.
Lawrence Ware is a progressive writer in a conservative state. A frequent contributor to The Root and Dissent magazine, he is also contributing editor of NewBlackMan (in Exile) and the Democratic Left. He has been featured in the New York Times, and discussed race and politics on HuffPost Live, NPR and Public Radio International.