More than a year after announcing a move to fully defund Planned Parenthood, Texas officials have issued a final notice to exclude the healthcare provider's 34 affiliate clinics from the state-funded health program. The change, if it sticks, could directly compromise access to reproductive healthcare and family planning services for 11,000 low-income people.
Planned Parenthood is seeking an injunction to block the state, but this has already been a long time coming. Texas, like several other states and Republicans in Congress, has been gunning to block Medicaid reimbursements to Planned Parenthood for years. (This is what lawmakers mean when they say they are "defunding Planned Parenthood." The actual funding mechanism between states and the organization is just Planned Parenthood getting paid for the services they've already provided to patients on Medicaid.)
The state slashed family planning grants and redirected funds away from the provider back in 2011, causing more than 80 reproductive health clinics, one-third of which were Planned Parenthood affiliates, to close their doors. Then, in 2013, the state excluded Planned Parenthood from its fee-for-service family planning program—a Medicaid reimbursement system that pays providers a specific rate for services like an office visit or a test—forcing people to seek out other providers and further gutting access.
Which is instructive. We know where this might be going in part because we've already been there. If you want to know what could happen if Texas pulls the curtain on access to Planned Parenthood, it's worth looking back at the last time they tried.
An analysis published earlier this year by the New England Journal of Medicine found, unsurprisingly, that scaling back access to family planning services for low-income women correlates with an increase in pregnancies and births.
G/O Media may get a commission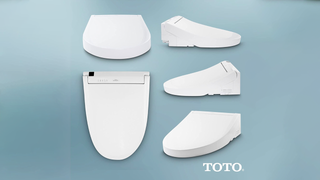 44% off
Toto Washlet Electronic Bidet Toilet Seat
Researchers at the Population Research Center at the University of Texas at Austin used state records to compare how Medicaid recipients accessed contraceptives before and after the exclusion of Planned Parenthood. They also looked at births covered by Medicaid before and after the change.
"This study isolates the effect of the exclusion not only on the delivery of services, but also on subsequent deliveries paid by Medicaid," Amanda Stevenson, the study's lead author, said in a statement after the study was published. "We examined differences between counties that had Planned Parenthood affiliates versus those that did not to determine how the public was affected once affiliates could no longer use public funds to provide contraceptive services."
All told, they found that claims for long-acting, reversible contraceptive (LARC) methods like the IUD, which is considered a kind of a gold standard in birth control, dropped by 35%. According to researchers, this bucked national trends:

The reduction in the number of claims for LARC methods in the counties with Planned Parenthood affiliates at the time of the exclusion represents a divergence from the trend toward an increased number of claims for LARC methods in counties with Planned Parenthood affiliates in the years preceding the exclusion, a trend that has also been observed nationally.
They also called the change "worrisome."
There was also a 27% increase in births among Medicaid recipients who had received injectable contraceptives before the funding was cut to Planned Parenthood. Researchers connected this back to a disruption in access to the following round of shots, which means those women likely weren't able to continue with their chosen method of birth control.
This was anecdotally born out in interviews done in a separate study with women who were using injectable contraceptives. The disruption in services created other barriers to access:

Clients who returned to Planned Parenthood after the exclusion were required to pay a fee of $60 or more for a contraceptive injection. Those who sought a new provider were often required to undergo additional examinations or office visits or were charged a copayment before receiving the injection.
Despite the clear harm correlated with the last round of cuts, Texas is now going all in on defunding Planned Parenthood.
"Texans expect that when taxpayer dollars are granted to health care providers, it is only to those who demonstrate that the health and safety of their patients come before a profit motive that puts women at greater risk," Republican Gov. Greg Abbott's office said in a statement.
Abbott's rhetoric is grotesque but familiar. And as we enter the next presidential administration, get ready to hear more talk of protecting patients while lawmakers strip people living in poverty of access to basic, vital services.