68 factual errors. 42 interpretive errors. 31 omission errors. That's how many mistakes a group of Texas college and high school teachers say they have found in Mexican American Heritage, a proposed textbook for the state's Mexican-American Studies high school class. Oh, and the textbook is also very racist.
The group was convened by Texas State Board of Education member Ruben Cortez Jr., who says that the textbook's errors add up to a deeply offensive portrayal of Mexicans and Mexican-Americans. He wants the board to reject the textbook and reopen bids.
"It is an utter shame we must deal with racially offensive academic work," Cortez Jr. said during a press conference yesterday.
One passage from a section about Mexican workers has been cited as particularly racist:

Ethnic Hostility
Stereotypically, Mexicans were viewed as lazy compared to European or American workers. Industrialists were very driven, competitive men who were always on the clock and continually concerned about efficiency.

They were used to their workers putting in a full day's work, quietly and obediently, and respecting rules, authority, and property. In contrast, Mexican laborers were not reared to put in a full day's work so vigorously. There was a cultural attitude of "mañana," or "tomorrow," when it came to high-gear production. It was also traditional to skip work on Mondays, and drinking on the job could be a problem. The result was that Mexican laborers were seen as inferior and kept in low-paying, unskilled jobs that did not provide a pathway upward.
G/O Media may get a commission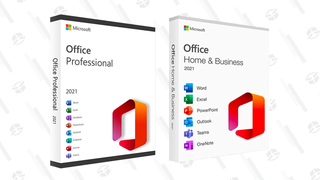 89% off
Microsoft Office Professional 2021 Lifetime License
As the 54-page report published by Cortez's committee notes, the passage "promotes a racialized view of an entire people."
The report goes through the textbook line-by-line, citing every passage containing a historical issue. Among the many problems they found included:

The portrayal of the indigenous people of North, Central and South America as primitive in relation to European societies.
The idea that Mexicans and Mexican-Americans are opposed to Western society.
The promotion of Protestant Europe and America as an ideal society.
And that's not even getting into the multiple factual errors, such as the assertion that the first Congressional Medal of Honor awarded to a Hispanic soldier was in 1945 (there were six previous ones).
The content of the textbook shouldn't be too surprising considering the source. Mexican American Heritage is produced by Momentum Instruction, which is apparently owned by former Texas Board of Education member Cynthia Dunbar. Dunbar's tenure on the state board from 2007 to 2010 saw her fight to promote a view of history more in line with her conservative views. As a 2010 Guardian article reported, this included removing references to the slave trade, boosting the contributions of Confederate leaders and talking about the importance of the right to bear arms for a Democratic society.
In an interview with the Austin American-Statesmen, Dunbar dismissed criticisms of the book, saying she attempted to contact Cortez's committee but was turned away and that the board of education has only let her know of one error in the book.
"There was no goal here to do anything other than put forward a good objective textbook," Dunbar told the American-Statesman.
Because Mexican-American Studies is an elective, individual districts can still choose a different textbook even if Mexican American Heritage is eventually approved by the board. If Cortez's committee is representative of Texas history teachers, it's probably a good bet that they will.