It's 10 o'clock, do you know where your gold bars are?
Tired of not having an answer to that question, the Texas Legislature overwhelmingly approved a law last week to establish the first-ever state gold bullion depository.
In a statement released last Friday, Texas Governor Greg Abbott announced the end of the state's precious metal separation anxiety, saying the new law "will repatriate $1 billion of gold bullion from the Federal Reserve in New York to Texas."
The bill's co-sponsor, state Rep. Giovanni Capriglione, was excited as well in an interview with Bloomberg, saying, "Texas has a billion dollars worth of gold. Does your state have a billion dollars worth of gold?"
Probably not, but Texas doesn't either. According to the Los Angeles Times, the state's golden assets are valued closer to $650 million worth of bullion owned by the University of Texas Investment Management Company. That's still a lot of cheddar, although the stash is kept at a New York HSBC branch, not the Federal Reserve.
G/O Media may get a commission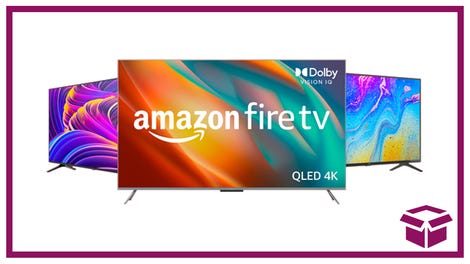 Ooh. stunning.
New Amazon Fire TVs
Capriglione's golden dreams don't end at the college's investments. The depository established by the bill would be open to all customers looking for a place to stash any ingots they might have picked up following Glenn Beck's financial advice.  It also allows depositors to write checks and make payments backed by their golden accounts
Capriglione claimed in a May interview with the Fort Worth Star-Telegram that there is significant interest among gold-owners in a Texas-based depository (attempts to reach Carpiglione for comment went unreturned). "People have this image of Texas as big and powerful…so for a lot of people, this is exactly where they would want to go with their gold," he said.
It might also have something to do with protections written into the law to keep the gold out of the prying hands of non-Texas authorities:

A purported confiscation, requisition, seizure, or other attempt to control the ownership, disposition, or proceeds of a withdrawal, transfer, liquidation, or settlement of a depository account, including the precious metals represented by
the balance of a depository account, if effected by a governmental or quasi-governmental authority other than an authority of this state … is void ab initio and of no force or effect.
So assuming that part of the law survives legal challenges, you can keep your gold safe from the government by giving it to the government.