A U.S. District judge issued a decision this week once again ordering Texas to accept verified Syrian refugees as part of the federal refugee resettlement program.
"The Court does not deny that the Syrian refugees pose some risk. That would be foolish," wrote Judge David Godbey. "In our country, however, it is the federal executive that is charged with assessing and mitigating that risk, not the states and not the courts."
This is the second time Texas Attorney General Ken Paxton has sought a preliminary injunction to keep Syrian refugees from being resettled in the state. After the Paris terrorist attacks perpetrated by the Islamic State, Texas was among at least thirty states whose governors said they were against accepting any Syrian refugees, despite the thorough screening process for all refugees accepted to the U.S. In January, Georgia Governor Nathan Deal was forced to walk back his announcement that the state would not accept Syrian refugees after that state's Attorney General issued an opinion that excluding Syrians would be illegal.

"At a minimum, Texans deserve to know if the people moving into our communities and neighborhoods have a history of providing support to terrorists," said Katherine Wise, a spokesperson for Paxton. "In today's ruling, the court acknowledged the validity of our concerns but ruled existing federal law does not grant states a sufficient voice, which would effectively leave it to Congress to make necessary changes."
The judge in his ruling reiterated that the refugee program is run by the federal government, and that the federal government, not individual states, is responsible for checking backgrounds and security screening refugees.
G/O Media may get a commission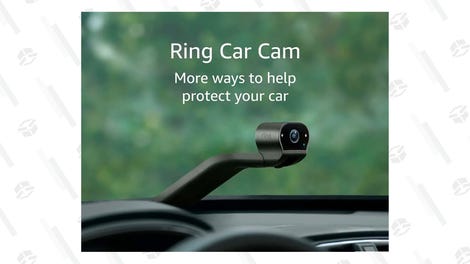 "Somewhat ironically, Texas, perhaps the reddest of red states, asks a federal court to stick its judicial nose into this political morass, where it does not belong absent statutory authorization," wrote Godbey in his ruling. "Finding no such authorization, this Court will leave resolution of these difficult issues to the political process."

Last year, 215 Syrians were relocated to Texas, the Texas Tribune reports, and this year so far ten Syrians have been sent there. There is still another case pending, the paper writes:
Another, separate motion by the state asking the judge to temporarily bar the federal government from placing Syrian refugees in the state is still pending. In that request, filed in late January, Paxton said the Obama administration failed to notify Texas leaders about the resettlement of a seven-person family at least seven days in advance of their arrival — contrary to a previous order by Godbey.
Syrian refugees fleeing their home country have been subjected to instability and violence from all sides, including Bashar al-Assad's government, separatist groups and Islamic State. The U.S. government has agreed to accept 10,000 Syrians by the end of this fiscal year.