Ann Coulter is having a rough week. You only get a few pages into her latest book, In Trump We Trust: E Pluribus Awesome!, before things start to come apart at the seams.
Before the book was even published, Trump began to signal he might change his immigration plans.
Oops!
If you know anything about Ann Coulter, you know that the ultra-conservative writer has made her career based off of making shocking statements that even her fellow conservatives have difficulty defending.
G/O Media may get a commission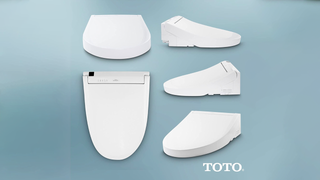 44% off
Toto Washlet Electronic Bidet Toilet Seat
Her latest book is no different. We skimmed through a copy of In Trump We Trust and found out plenty of typically ridiculous statements from the Trump apologist.
Coulter has been on the record as pro-Trump for a while now and in the book she makes no bones about how much she sees him as America's only hope from a left-wing multicultural, future hell-scape.
As much as Coulter loves Trump, she seems to despise the party that nominated him. While her previous books mainly railed against the dreaded l-word (seven of her 11 books have the word "liberal" in the title), she spends the majority of In Trump We Trust dunking on the Republican leadership.
Which isn't to say Coulter spends no time expressing her more racist side. There's a reason why Trump's hateful immigration policies are Coulter's favorite thing about his campaign.
Those are just the parts of the book that are transparent and understandable. Some of the examples and explanations Coulter uses will leave readers scratching their heads.
The book gives the overall impression that Coulter has her back against the wall, and not the one she wants Donald Trump to build on the Mexican border. Democrats have betrayed America. Republicans have betrayed her. Undocumented migrants are seeking to destroy everything she holds dear about the country.
Trump is her only hope, and that desperation rings clear.
For her sake, I hope she hasn't looked at the polls lately.