This Tuesday, the ethics complaints made against Brett Kavanaugh during his Supreme Court nomination process were dismissed—all 83 of them. A panel of judges decided that the complaints are no longer covered by their disciplinary process, Buzzfeed reports.

These complaints included allegations that Kavanaugh lied during his Senate confirmation hearings—which centered on sexual harassment allegations against him—and that his conduct during the process showed a lack of judicial temperament.
"The allegations contained in the complaints are serious, but the Judicial Council is obligated to adhere to the [Judicial Conduct and Disability] Act," the panel wrote. That act doesn't explicitly refer to Supreme Court justices as under their jurisdiction.

The the Judicial Council of the 10th Circuit said in its order today that they had "greatly liberalized" the complaint process during Kavanaugh's nomination, accepting communications including postcards.
The complainants can now appeal the decision.
Kavanaugh's case highlights loopholes within the disciplinary system for judges. On the Supreme Court level, the only people responsible for keeping the justices in line are the justices themselves.
G/O Media may get a commission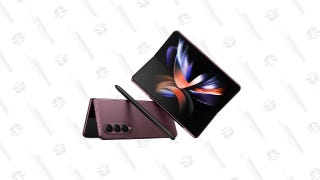 Save Up to $300
Galaxy Z Fold4
From Buzzfeed:
Supreme Court justices are not bound by the federal judiciary's code of conduct that applies to lower court judges, and the high court does not have its own formal internal disciplinary system. Justices have to follow federal laws that require them to recuse if a case presents a conflict of interest, but each justice handles the decision about whether to step aside from a case on their own.
The complaints against Kavanaugh were made in his previous court, the US Court of Appeals for the DC Circuit, and moved to the Supreme Court by Chief Justice John Roberts in October. This was done, apparently, to avoid another conflict-of-interest:
DC Circuit Judge Karen LeCraft Henderson and the DC Circuit Judicial Council — Chief Judge Merrick Garland recused himself — had asked Roberts to transfer the complaints against Kavanaugh to another circuit.
However, it seems that the 10th Circuit, who reviewed the complaints, may have presented other conflict-of-interest issues. They released a second order today regarding Chief Judge Timothy Tymkovich and his connections to Kavanaugh. A complaint asked that the judge recuse himself from handling the complaints against Kavanaugh, because Kavanaugh allegedly recommended Tymkovich's nomination to the 10th Circuit in 2003, when Kavanaugh was working for President Bush.
In the order, Tymkovich wrote that there wasn't enough evidence to prove that connection. Both Tymkovich and Kavanaugh were on Donald Trump's short list for Supreme Court nominees.