After years of going back and forth (while mostly remaining regressive) on LGBTQ issues, the Mormon Church has now made its opposition to transgender rights explicit.
In an amicus brief filed to the Supreme Court on Friday, the Church of Jesus Christ of the Latter-Day Saints joined six other conservative religious organizations in rejecting the Obama administration's moves to protect transgender students from discrimination across the country.
The brief reads:

Major religious traditions—including those represented by amici—share the belief that a person's identity as male or female is created by God and immutable. That belief is contradicted by the U.S. Department of Education's interpretation of Title IX of the Education Amendments of 1972, 20 U.S.C. § 1681(a).
G/O Media may get a commission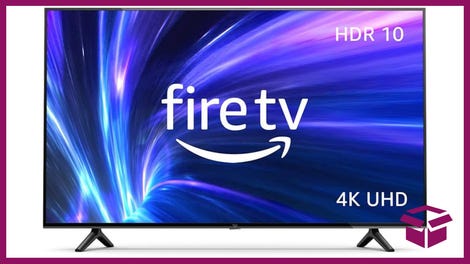 42% Off
Amazon Fire TV 50" 4K Smart TV
The case, which the Supreme Court will hear this year, was originally brought by Gavin Grimm, a transgender high school student who sued the Gloucester County School Board after they decided that trans students would not be allowed to use bathrooms consistent with their gender identities.
The argument being made by Grimm's lawyers is based on interpreting Title IX protections that bar discrimination in education on the basis of sex as including gender identity. That's a position that was supported by the federal Departments of Education and Justice under Obama. Newly-minted Secretary of Education Betsy DeVos has not indicated whether she plans to uphold or reverse that position, but the Department of Justice recently moved to begin walking back guidance asking schools to protect trans students.
In their explanation for standing against trans rights, the Church wrote that "gender as a divinely ordained characteristic is central to the doctrine and beliefs of The Church of Jesus Christ of Latter-day Saints" but acknowledged that gender identity is complicated:

While gender is an essential and eternal attribute of personal identity, the Church acknowledges the reality of gender dysphoria and related conditions. They impose heavy burdens, and those who bear them deserve compassion and respect. The Church welcomes efforts by responsible officials to seek mutually respectful solutions that reasonably accommodate transgender concerns while fully preserving religious liberty.
Concerned LGBTQ advocates say that without these federal protections, states could quickly move against trans students in particular–legislators in North Carolina and Texas, for example, have moved to put in place "bathroom bills" restricting bathroom access for trans people.
If the court rules against Grimm, there will be clear and immediate implications for transgender children at school, especially in states that already have anti-trans legislation. But as the brief points out, the ruling could also give license for public entities and private businesses to discriminate based on gender identity in far more wide-ranging areas of life as well:

Maintaining religious schools, colleges, and universities that reflect the faith of their sponsoring religious organizations would be in jeopardy. But also, because federal civil rights laws for employment and housing contain the same prohibition on sex discrimination as Title IX, a misstep in this case could threaten religious liberty across a broad range of circumstances, including employment, housing, and public accommodations.
The United States Conference of Catholic Bishops, the Union of Orthodox Jewish Congregations of America, the National Association of Evangelicals, the Ethics and Religious Liberty Commission of the Southern Baptist Convention, the Lutheran Church–Missouri Synod and the Christian Legal Society co-signed the brief.