There's so much music out there, it's hard to keep up! We're halfway through this, the year of our Lord Beyoncé's 2016, and thousands of albums have been released already. Several major stars put out chart-topping records, and a bunch of smaller names produced totally uncelebrated greatness. It's really not safe to head into October without catching up.
We already gave you our top 25 songs for January through March AND our top 25 songs for April through June. For the third quarter of the year, our selections are dominated by women and people of color. Female performers may be vastly underrepresented on Billboard's Top 40 charts, but they comprise 52% of our list.
Here are the 25 songs we loved the most from July through September:

1. "Don't Touch My Hair" by Solange Knowles
In the back of Solange Knowles's "Don't Touch My Hair" is a heartbeat—both a thumping drum on every other beat, and the genuine blood pumping of a strong black woman. This song has the depth not only of Solange's plummeting vocal octaves, but the depth of an activist movement working in the single hairs on a black woman's head. It's beautiful, emotional, and undeniably groovy. Plus, only Solange Knowles could make a cowbell sound this fucking cool.

G/O Media may get a commission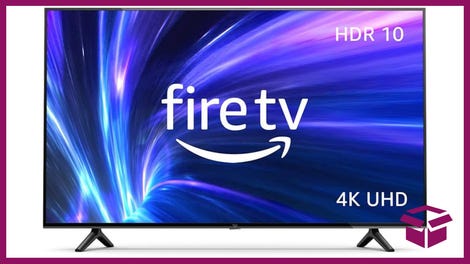 42% Off
Amazon Fire TV 50" 4K Smart TV
2. "Prima Donna" by Vince Staples feat. A$AP Rocky
From it's first beat, "Prima Donna" recalls Beyoncé's "Formation" with a reverberating synth. It's an almost meta choice for a song that attempts to grapple with what it means to be famous, and how it feels to be a person in the public eye. Then there are the clicking high-hats, the booming 808s, the references to gun violence, and the repeated, unavoidable, "I just wanna live forever." It's a song meant to invite questioning, if not outright change.

3. "Soy Yo" by Bomba Estéreo
The music video for Bomba Estéro's "Soy Yo," has gotten a lot of attention because it stars an adorable dgaf Latina girl dancing in front of basically everyone she sees. But part of the reason the music video is so fun to watch is that the song that backs it has an insane amount of energy. The thumping drums replaced with gentle clicks followed by a flute riff isn't just sonically appealing, it's magical.

4. "Cry" by Carley Rae Jepsen
2016 was not supposed to be a year of our blessed goddess Carley Rae Jepsen. But after becoming a critical darling with her 2015 album EMOTION, Jepsen gifted us with an album of B sides better than most of the pop made in the last 5 years. With its harmonized vocals and drastic drops from anthemic pop to whispered bridge, "Cry" could have easily been A Side.

5. "Do You Mind?" by DJ Khaled
This track has enough featured artists on it to make your head spin—Nicki Minaj, Future, Chris Brown, Jeremih, and Rick Ross. To be honest, I do not understand the Khaled rise to fame or really what deserves a "major key alert" but this song bops.

6. "VRY BLK" by Jamila Woods
As Kris Ex wrote for Pitchfork, "Her recent debut album, HEAVN, transmutes the rage of protest songs into lullabies for the woke." Nowhere is that more obvious than on "VRY BLK," which takes a childhood jumprope song and infuses it with political activism. It's a song that sounds happy until you actually listen to it.

7. "Conceptual Romance" by Jenny Hval
Jenny Hval's Blood Bitch, is one of my favorite albums of the year because it makes uncertainty (in sound, in content, in meaning) feel certain. "Conceptual Romance" acknowledges a problem from afar but refuses to analyze it too closely, and from that distance it becomes tranquil, almost hymnal in its beauty.

8. "Gyal You a Party Animal" by Charly Black
Nothing says "summer" more than a dancehall hit, and as we head into the ever bleak ever dark days of winter let Charly Black be your Wellbutrin. Plus this song might contain the only pick-up like that would actually 100% work on me: "Gyal your wine is so emotional"

9. "Ivy" by Frank Ocean
The hype around Frank Ocean's sophomore album was so overwhelming it seemed like there was no way he could produce any song to match it, no matter how good. But on Blonde, Ocean hit a few tracks that were definitely worthy of the wait. One of them "Ivy" is easily one of my favorite songs of the year. It's personal, emotional, and it really shows off Ocean's worthwhile vocal training.

10. "Cool Girl" by Tove Lo
"Fuck if I know how to put it romantic," Tove Lo sings on "Cool Girl," a Gone Girl reference disguised as a pop club banger. "Cool Girl" is on every Top 40 radio station right now, which is pretty subversive if you listen closely to the moral of this song: that women deserve to be free like men, but have to fake "cool" to get it.

11. "Best to You" by Blood Orange
Dev Hynes's album Freetown Sound technically came out in the last list's cycle, but every song on it is so good that when he released this single I had to include it. Freetown Sound is a masterful album that garners strength from how subdued it is, but "Best to You" is easily the album's most commercial and approachable song. It's a song that moves so carefully that you don't even realize it hurt you until it's already over.

12. "Turn Me Around" by Half Waif
Half Waif's "Turn Me Around," is orchestral. Especially in the synthpop genre, it's a rarity to hear a band add so many instrumental layers to a song. But "Turn Me Around" grabs a piano, and a church choral looping vocal, and builds it all into a softly humming anthem that sounds built for Top 40 radio, but with a little more heart.

13. "Kanye West" by Young Thug
Name any song after rap's prodigal son, and it's bound to get some buzz. But Young Thug's "Kanye West" is smarter than it's brilliant marketing. Like Young Thug's other popular songs ("Digits," "Pick up the Phone"), "Kanye West hangs on his delicate, intentionally breaking voice draped carefully over  humming 808s.

14. "33 'God'" by Bon Iver
You know it's fall now because there are PSL's floating in the ether and the wind is blowing the leaves from the ground and as it brushes past you it whispers "Bon Iver." But on this album (and "33 'God'" in particular) Justin Vernon has learned to marry very specific references with universal feelings. Not everyone stays in the "Ace Hotel" he references, but everyone feels those thunderous drums as they settle underneath lines like "I'd be happy as hell/if you stayed for tea."

15. "Girls" by Vanessa Elisha
Like a Destiny's Child anthem on ecstasy, Vanessa Elisha's "Girls" has just as much groove as it does dance prowess. Produced by Belgium's Dave Luxe, "Girls" has a backing beat that is infectiously catchy. But unlike so many dance/electronica songs right now, "Girls" also knows when to back off from what makes it catchy giving it a depth and power few others have.

16. "A Breath Away" by Clams Casino feat. Kelela
Clams and Kelela saw the future of rap and R&B, and made it weird. Individually they've each taken the genre past it's comfortable borders and slowed it down, filled it with atmosphere, and made it something that would fit as well in a stadium as in a bedroom. "A Breath Away" is the perfect marriage of their work, weird, surprising, and undeniably sexy.

17. "Dipset" byLil Yachty feat. Offset
"Yeah, I'm a rock star, I don't care and I pop my shit like Ric Flair," Lil Yachty raps on "Dipset." Yachty might not be a rock star just yet, but he's certainly en route. Summer Songs 2 showcased his ability to rap with ease and speed, and on "Dipset" it's pretty obvious that Yachty is just getting started making his way to the top of the game. He's smart, fast, and the song sounds different than almost any other rap being made right now.

18. "Do You Need My Love" by Weyes Blood
"Passion must mean everything," Natalie Merling sings on her newest single released in early September. And if this song has anything, it's passion. "Do You Need My Love" is over 6 minutes long, a rarity in the psych-pop genre that values a 4-minute banger with radio potential, but it never falters. Merling's cooing, rich voice hangs over this almost English-folk vibe and imbues it with feeling of impending, but beautiful doom.

19. "Cute" by D.R.A.M.
D.R.A.M. made this list earlier this year with his Top 40 hit "Broccoli" which seemingly came out of nowhere and perched itself on the pop charts for the entire summer. "Cute," though is—well—cute. It's a four-minute ode to having a really big crush and being pretty much dysfunctional otherwise, which is a feeling we all know. "I move fast like a shooting star," D.R.A.M. sings, and honestly same.

20. "Loner" by Mykki Blanco feat. Jean Deaux
Mykki Blanco, the glamorous alter ego of Michael Quattlebaum, has been trying to elbow her way to the front of the rap pack for years. But she's never been closer than she gets on "Loner," which veers closer to straight pop than she's ever been before. Jean Deaux's cotton candy airy voice paired with Blanco's deeper rapping gives this song the contrast Blanco's earlier work so often lacked.

21. "Sister" by Angel Olsen
"She came together like a dream/ that I didn't know I had," Angel Olsen sings on "Sister," but it could just as easily be a line about this song which at almost 8 minutes long is as dreamy and ethereal as Olsen's ever been. This song stands in direct contrast to the first two glittery, pop-driven singles off this album, and it carries the listener on a long, emotional journey that's not to be missed.

22. "New Song" by Warpaint
Warpaint's newest album Heads Up came out September 23 and is one of the few fully imagined rock albums produced this year. On "New Song," the band follows a precise formula for what makes a catchy and traditional song with a tried and true verse/chorus/verse/chorus/ bridge/chorus format. But because they've grown on this album into a more polished, more mature band, that tradition sounds shiny and sunny instead of tired.

23. "Bird Song" by M.I.A. [Diplo Remix]
I would not say that kazoos are a particularly enjoyable instrument to listen to, but on "Bird Song," M.I.A. turns the annoying kazoo into a catchy, pristine beat. There are two versions of "Bird Song" on AIM, but the Diplo Remix takes M.I.A,'s voice and makes it another instrument in the mix of global beats. ""Humming higher than a drone/Doves cry/Are you going home alone?" M.I.A. sings. How many pop stars can take a swing at drone warfare on a banger?

24. "Alfa Romeo AW30" by Lil Uzi Vert
Lil Uzi Vert dropped his new mixtape The Perfect Luv Tape just days after finishing his most recent tour in August, and with featured credits for bigger name rappers like Future and Metro Boomin, "Alfa Romeo AW30" might be the first song that drives Lil Uzi Vert into mainstream music.

25. "Lonely World" by Moses Sumney
In a world where computerized sounds are so common and easy to make, Moses Sumney's "Lonely World" uses a simple piano triad to contrast those electronic sounds and his tuned voice giving a song with a lot of electronic work, a very honest feel. Nothing sounds "lonely" about this song; it's way too full to feel that way.
Twenty-three of the 25 songs on this list are available on Spotify. They (along with March's list, July's list, and a few other greats) can be found in this playlist:
Kelsey McKinney is a culture staff writer for Fusion.