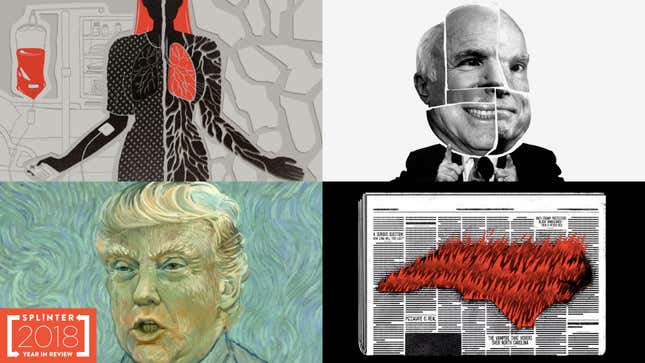 2018 was a bad year. But, thanks to Splinter's exceptional staff, these stories made it better.

When people refer to me as a "survivor," which they do often, they're correct, but it's not what they think it means: It has already been decided, especially now that it's again fashionable to claim that healthcare is not a right, who is a designated survivor in this country. It has also been decided who is not. Read more.
G/O Media may get a commission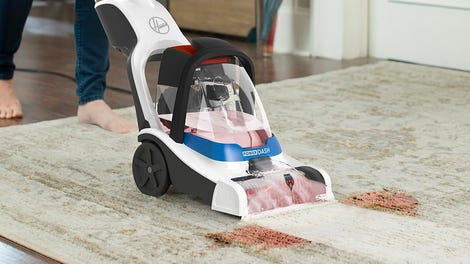 26% Off
Hoover PowerDash Pet Compact Carpet Cleaner
I'm a queer feminine boy with a soft voice who has sort of benefited from the Affordable Care Act. And I'm undocumented. Read more.
Fire and Fury: Inside the Trump White House will probably sell bigly. But I implore you all, before latching onto the sort of two-scoops-of-ice-cream anecdotes that have inspired many a tweeted screenshot, to consider the source: the same Trumpian gremlin who's often been admonished for the very same brand of writing over the past two decades. Read more.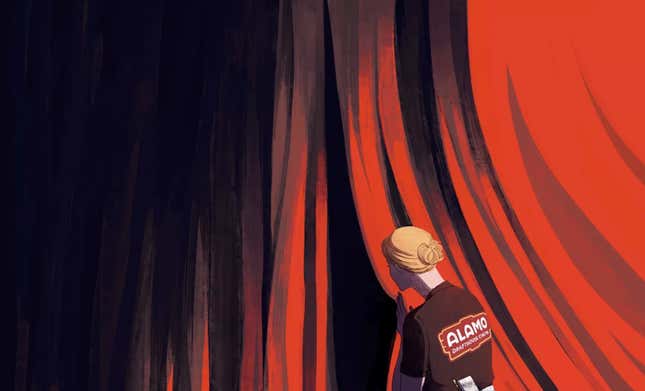 More than a dozen people spoke to Splinter about negative experiences at the theater that included its leadership minimizing allegations of sexual assault and sexual harassment—at the hands of favored customers, high- and low-level employees, and business partners. Read more.
Foster teaches AP Government all day: It's the only subject he teaches. He had taught this particular special interest lesson four times by the time the gunman started shooting. Read more.
Civil society requires the toleration of the expression of opposing viewpoints, no matter how personally discomforting you may find them. Therefore, it would be profoundly hypocritical for the editorial staff of the New York Times opinion section not to immediately invite me to come to their offices to call them all morons and trolls. Read more.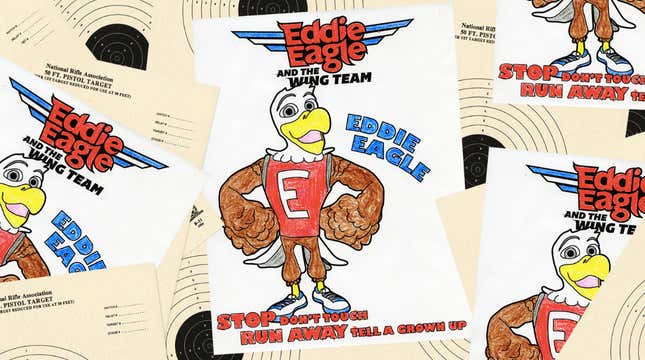 Eddie Eagle turns gun control into something more like impulse control. It's a demonstrably ineffective and reckless approach to child safety, which, since it comes from the NRA, is perhaps no surprise. Read more.
So how did I find myself shivering outside the White House on a frigid Monday in April, volunteering for the White House Easter Egg Roll? The answer is one part luck, and nine parts sheer stupidity. Read more.
My fellow line-standers were well-meaning, if a little too forgiving of the American intelligence community's myriad crimes, and perhaps too excited to take selfies with a poster of Comey's face hanging lifelessly in the store window. Read more.
While protests in Gaza are common, it's rare for them to end with so many injured and dead. U.S. leaders have remained nearly universally silent on the issue. Read more.
During my quick visit home, it became clear that while for the rest of the world Columbine remains the symbol of school shootings, for the members of the community that legacy is far more complex—especially for students like Adams and Tyner who weren't even alive when Columbine happened, but have never lived in a world where shootings were not a common occurrence weaved in and out of day-to-day lives. Read more.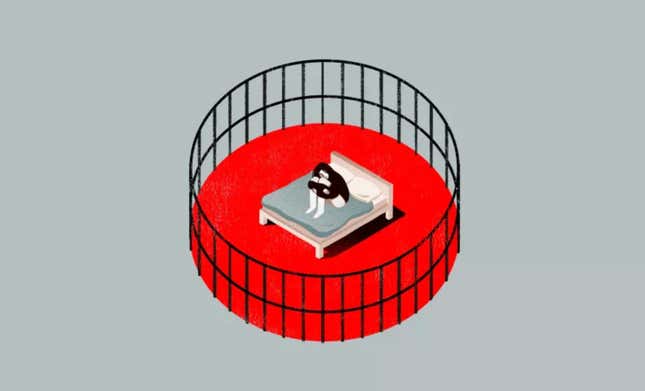 This core belief that loneliness and sexual dissatisfaction are a uniquely male proposition helps to justify the vitriol and occasional violence that men in this community unleash in the direction of women. And yet it's a belief that's entirely baseless. Read more.
One Trump official has largely avoided the furor other cabinet members have faced—Secretary of Transportation Elaine Chao. Read more.
The next time you go shopping in the big orange hardware store, take a moment to consider what these employees have to say about what life is really like working for Home Depot. Read more.
If the Democratic Party ever manages to win back the U.S. Senate, it'll be in spite of Chuck Schumer's political instincts. Read more.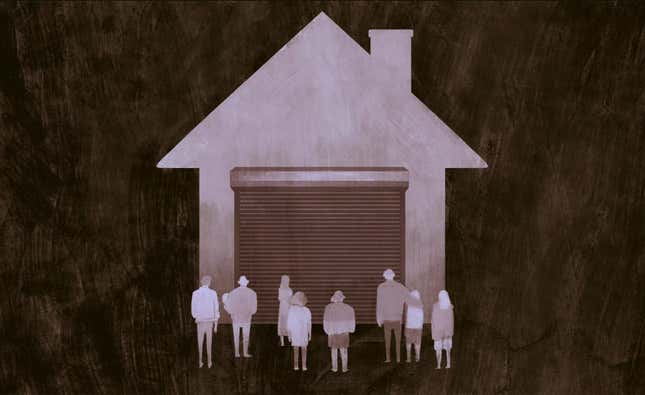 This is what happens when poor families living on public land are pushed out the back door, while powerful corporate interests are invited in for dinner. Read more.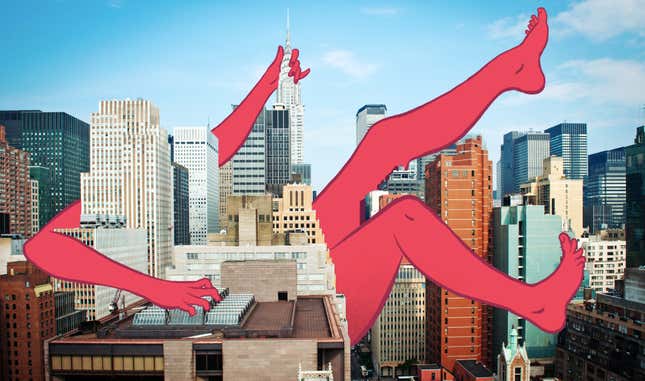 Imagine this: Sex? Or the City? You can't have both and you have to choose. Read more.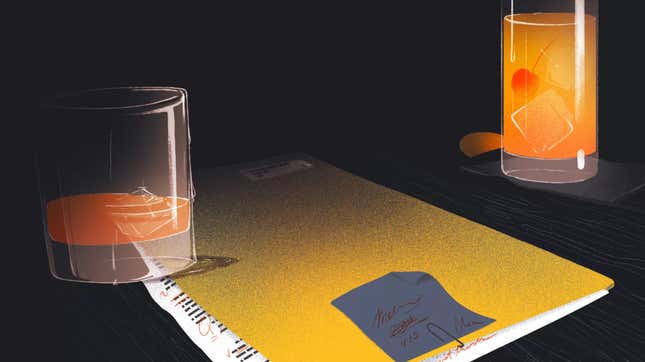 In academia, crossing boundaries and exploiting power dynamics—the stuff that has gotten important men fired, ostracized, and otherwise removed from their positions in other industries—usually doesn't raise any flags at all. But it's starting to. Read more.
The Trump administration's policy of separating immigrant children from their families has been credited primarily to the strenuous efforts of White House adviser Stephen Miller. Perhaps you would like to call him about it. Read more.
When a system can be tipped so easily into such extremes of cruelty, maybe it is time to get rid of that system. Read more.
When you aggressively fuck with people's lives, you should not be surprised when they decide to fuck with yours. Read more.
Last night, Ocasio-Cortez showed the path forward for Democrats. Read more.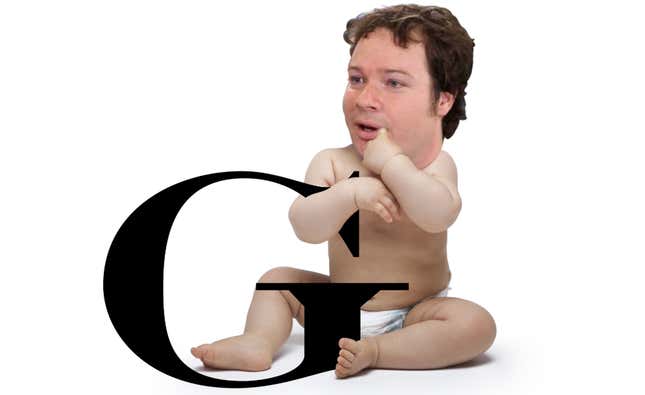 Goldberg, who won the bidding by spending a reported $1.35 million, is the founder of Bleacher Report, the only site to ever successfully underestimate the intelligence of sports fans, and Bustle, the only site ever created about women's issues. He is also, evidently, someone who has many spicy Facebook takes. Read more.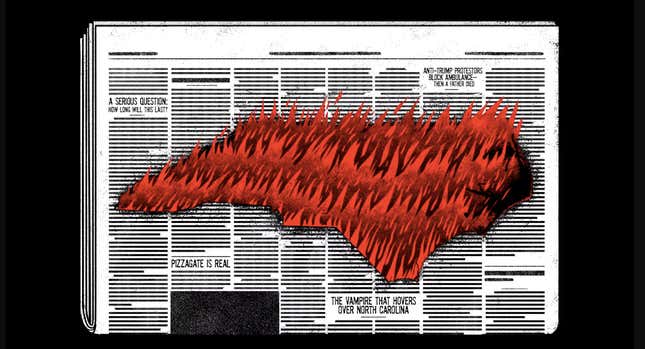 A five-part series about North Carolina's pivotal role in American history. Read more.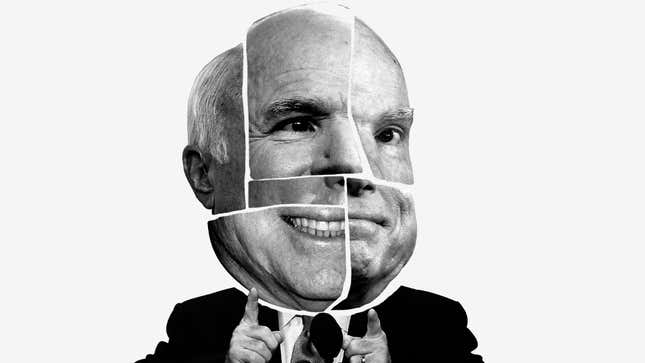 There were always two John McCains: the vision of a selfless, honorable statesman who wasn't afraid to fight the establishment, and the one that the rest of us actually got, which was none of those things. Read more.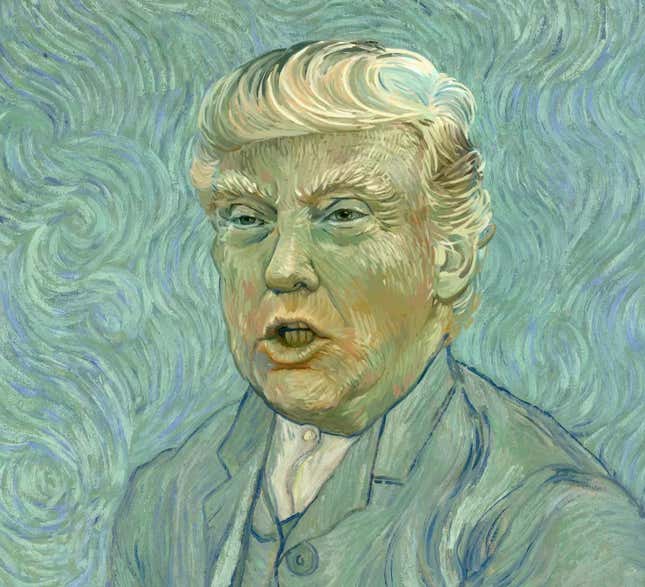 I spent a few toxic, ill-advised hours wading into the waters of the community built up around Trump administration fan art on the site and I'll never be the same. Read more.
I am tired of women having to be brave. I am tired of women having to be as strong as Christine Ford. I am just tired. Read more.
Warren's video and subsequent release of her DNA report was a disgrace, a vicious rejection of Native sovereignty, and, more than anything, completely foreseeable. Read more.
Short of, I dunno, offering a Nazi salute I guess, it's probably the most offensive thing Pence could have possibly done in the days following the deadliest anti-Semitic attack in American history. Read more.
Things are pretty bad right now, but at least there is this bat. Read more.
Access journalism isn't just promising a subject a puff piece in return for access. It can be much more subtle than that. If you're really good at it, your subjects won't even have to ask if your piece will be gentle with them because they know it will. Read more.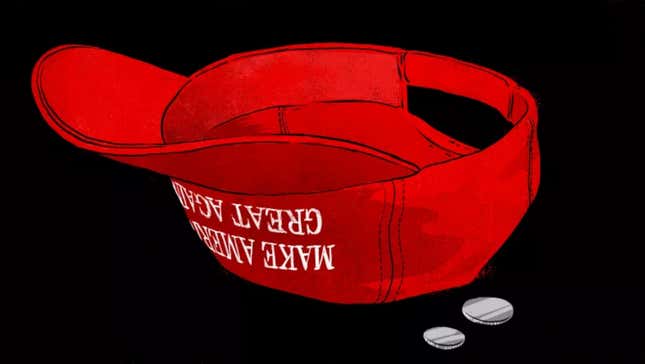 "The best way to cure fascism is to starve it to death, and that's exactly what people are trying to do," he said. Read more.
He can eat a million ham sandwiches in hell. No: He's too rotten for hell; he would get to attend out-of-state fundraisers with his cronies there forevermore. Read more.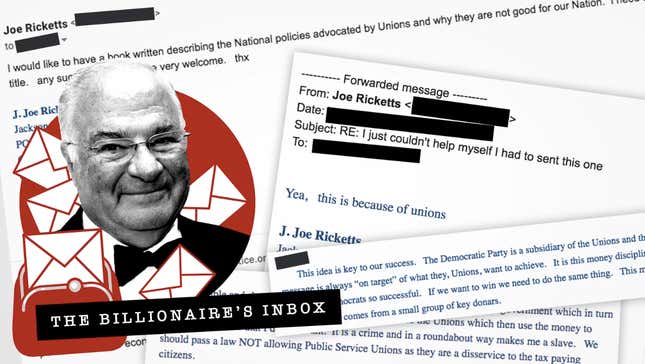 America's titans of industry and political influence, in their own words. Read more.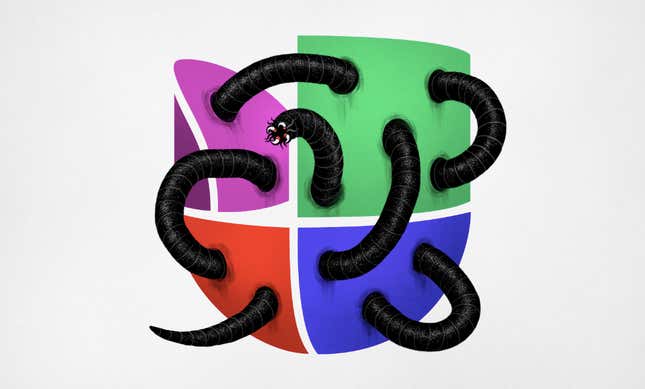 This is the story of how corporate raiding, complacency, excess, and incompetence are gutting a media company that matters to tens of millions of people. Read more.