Rep. Charlie Dent of Pennsylvania, a favorite of the D.C. press, apparently can't wait to get out of Congress. The Republican announced on Tuesday that he was leaving Congress "in the upcoming weeks," after previously saying that he wouldn't run for re-election. This potentially sets up an even more pointless special election than the one we saw in Pennsylvania last month.

"I am especially proud of the work I have done to give voice to the sensible center in our country that is often overlooked or ignored," Dent wrote in a statement. "It is my intention to continue to aggressively advocate for responsible governance and pragmatic solutions in the coming years."
Much of the focus on both Dent's recent career and his retirement has been on his role as a centrist voice within an increasingly hardline Republican caucus, particularly as he's sometimes willing to vocally criticize the far-right House Freedom Caucus and Donald Trump. "The spontaneity and lack of impulse control are areas of concern for lots of members on both sides of the aisle," Dent told the Associated Press in March. "Disorder, chaos, instability, uncertainty, intemperate statements are not conservative virtues in my opinion."
Dent is a co-chair and arguably the most high-profile member of the Tuesday Group, a caucus of center-right Republicans whose mission for over two decades has been to frown at the right wing while helping to enact its agenda. For about four months last year, one of Dent's co-chairs was Tom MacArthur, a New Jersey congressman who brokered a deal with the Freedom Caucus to get an enormously shitty Obamacare repeal bill passed before it died in the Senate.
G/O Media may get a commission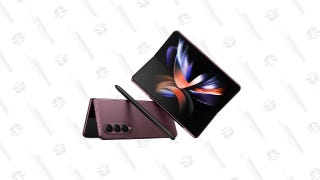 Save Up to $300
Galaxy Z Fold4
Dent told the Atlantic last October that he had an idea of who might be able to step up to lead the so-called "moderates" once he was gone:
"I don't want to divulge too much, but we have been talking about succession plans," Dent assured me. Quick as a jackrabbit, he ticked through over a half-dozen Tuesday Groupies ready to rise to the occasion: Elise Stefanik, Ryan Costello, Leonard Lance, Carlos Curbelo, John Katko, Brian Fitzpatrick, and Patrick Meehan.

Out of those seven, only Stefanik and Katko, two New York Republicans who serve as Dent's co-chairs in the Tuesday Group, are in a relatively good position to win re-election. Dent's fellow Pennsylvania Republicans Costello and Meehan plan to join him in retirement, and Fitzpatrick is running in Pennsylvania's newly redrawn 1st congressional district, which went for Hillary Clinton by two points. Curbelo is running neck and neck with a virtually unknown Democrat in his Florida district. Lance, a five-term Republican from New Jersey, has been outraised by the Democratic frontrunner in his race two quarters in a row.
In short, what the remnants of the Tuesday Group could be looking at is a decimation that rivals what happened to the Blue Dog Democrats in 2010.
Good!
For all of Dent's griping about Trump, he wiped his tears about norms and polarization away for long enough in order to vote for the Trump tax cut and to vote for a racist Trump-backed bill which would withhold federal grant money to sanctuary cities. Before Trump, he opposed the Iran deal and voted to repeal Obamacare when there were no political consequences for doing so.
Dent's career is a case study in how no species of politician gets more credit in Washington for doing less than a "moderate" Republican. Now, having served as enablers for a party that has drifted further to the right with every election, these people—many of whom are just rebranded neocons—are astonished that the end result of their long-term complicity with the right is a giant 71-year old toddler president who mostly wants the same things that they do but is more vulgar about it.
Credit where credit is due, though: Dent has the right idea. If Republican moderates truly want to help make things right, they can start by leaving Congress and fucking off to write books about leadership and strength and common sense, or whatever it is that retired politicians do. If we're lucky, their successors might do something useful for a change.