With illegal border crossings currently at their lowest level in decades, Border Patrol agents have been setting up random immigration checkpoints up to 100 miles away from the actual border—and it's raising significant legal red flags.

The New York Times reported on Wednesday that a Trump administration directive that allows local supervisors to authorize random searches has led to a rise in those searches far from the border. This shift is having major effects. In December 2017, the Department of Homeland Security announced illegal border crossings were at the lowest level since 1971. But its data also showed a 25% increase in arrests in the interior of the country.
The Times notes that Border Patrol agents have been hopping on buses and trains to question riders in Florida, New York, and Washington—farther and farther away from the border.
In New Hampshire last August, Border Patrol officers set up checkpoints on a major interstate highway 70 miles away from the Canadian border—just ahead of a local marijuana festival. Checkpoints are allowed up to 100 miles inland—part of the so-called "border zone" which stretches across the country. But agents also used drug-sniffing dogs to make drug busts, handing U.S. citizens over to to local police, according to the Toronto Star. The American Civil Liberties Union has challenged these detentions in court, saying they violate New Hampshire's constitution as well as the Fourth Amendment. From NHPR:
Gilles Bissonnette, legal director for the ACLU-NH, says those stops, and the use of drug-sniffing dogs, violated the New Hampshire Constitution because there was no warrant or reasonable suspicion.

"Border Patrol simply used these dog sniff searches on everyone that went through the checkpoint, and that's violative of New Hampshire constitution, which is more protective of privacy than even the Fourth Amendment to the Federal Constitution," he said.

The ACLU also argues that the so-called "border zone" is outdated, and that agents "routinely ignore or misunderstand the limits of their legal authority."
G/O Media may get a commission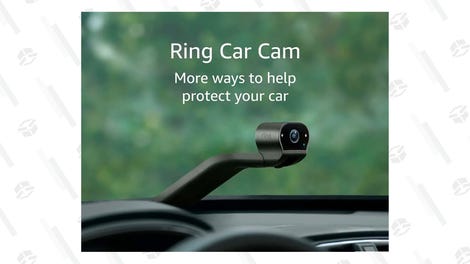 Stephen I. Vladeck, a professor at the University of Texas School of Law, echoed those views, telling the Times that the legality of the kinds of searches that took place in New Hampshire would "inevitably" reach the Supreme Court. "It cannot be the case that anyone who lives or travels within 100 miles of the border has no Fourth Amendment rights."
Roughly two-thirds of the United States' population lives within what is known as the "100-mile border zone," according to the ACLU. The border zone includes U.S. land and coastal borders which means nine of the 10 largest U.S. metropolitan areas, including New York City and Los Angeles, fall within its reach.