In the immediate aftermath of Eric Garner's death last July, New York City civil rights lawyer Joel Berger gave an off-kilter prediction about a case most thought was headed to a jury.
"There's always the possibility, Staten Island being Staten Island, that they won't indict," Berger told The New York Times in August.
About four months later, his prediction came true — a Staten Island grand jury declined to indict New York City police officer Daniel Pantaleo, who put the unarmed Garner in a fatal "chokehold."
Berger is not the least bit surprised.
"Not at all," he told Fusion in an interview. "This is a borough whose residents wanted to secede after David Dinkins was elected mayor. Not a lot has changed in the past 20 years."
G/O Media may get a commission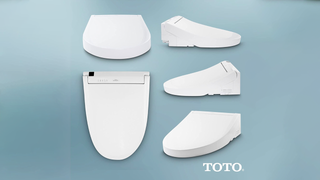 44% off
Toto Washlet Electronic Bidet Toilet Seat
Berger and others believe the case would have gone much differently if the incident had occurred in just about any other of New York City's four boroughs. Looking at the breakdown of Staten Island vs. other boroughs —and the specific precinct in which Garner's death occurred —it's not hard to see why.
New York has long been viewed as America's preeminent melting pot, and the numbers reflect it. According to the 2010 U.S. Census, its makeup is 33.3 percent white, 28.6 percent "Hispanic origin," 22.8 percent black, and 12.6 percent Asian.
Staten Island, though, is different — its makeup is 64 percent white, 17.3 percent Hispanic, and only 9.5 percent black. The grand jury that ultimately decided to not bring charges against Pantaleo consisted of 14 white people, five black people, and four other "non-whites."
Staten Island is also a borough whose residents are more supportive of police, a stereotype that was backed by data in the Garner case. As a whole, New York City residents said they supported the grand jury bringing charges against Pantaleo by a 63-25 margin, according to a Quinnipiac University poll taken in mid-November.
"Black voters call the death inexcusable, and white voters are divided. Black and white voters think the cop should be indicted," Quinnipiac University poll assistant director Maurice Carroll said at the time.
The only voters who didn't think Pantaleo should be indicted — albeit by a narrow margin — were those in Staten Island; the poll showed that 51 percent of Staten Islanders said the police reaction in the Garner incident, which came as officers tried to arrest him for illegally selling cigarettes, was "understandable." Just 42 percent said they support bringing charges against Pantaleo, compared with 48 percent who opposed.
Other poll results revealed a Staten Island that generally views police more favorably than other boroughs. Staten Island residents, for example, are much more likely to approve of the way police do their job (79 percent); to think police treat whites and blacks about "the same" (50 percent overall, and 57 percent in their own communities); to not view police brutality as a "serious problem" (only 16 percent think it is); and to believe police use "appropriate force" against minority suspects (61 percent).
"It wasn't really surprising that a Staten Island grand jury would decline to indict the policeman," Carroll said Friday. "Staten Island is the most sympathetic borough to the police (lots of them live there)."
Carroll wasn't sure if a grand jury in another borough would have come to a different conclusion. Berger seemed certain about at least three of them — Brooklyn, Queens, and the Bronx. Jonathan Moore, an attorney for Garner's family, told Fusion it's fair to say that Staten Island is "pro-police."
"I think most people in New York would say that Staten Island in general, at least the overwhelmingly white part of Staten Island, is very pro police," he said.
"The 120th Precinct, where the killing of Garner took place, is one of the worst precincts in the city in terms of complaints against the police. During the hey day of stop and frisk, it was one of the precincts with the highest numbers of suspicionless stops and frisks."
Berger, who has worked in the city's Department of Law for three different mayors, also said the situation is compounded by the dynamics on Staten Island's urban north shore, where Garner died. According to U.S. Census data, that police precinct has a much larger black population (30 percent) than Staten Island as a whole.
Berger said the relatively poor north-shore community bears "considerable resemblances to Ferguson," the Missouri city where another grand jury recently declined to bring charges against a white police officer in the death of an unarmed black man. Berger said there's a predominantly white police department — mostly locals and sometimes Staten Island lifers — that mostly deals with a minority community. At some point, it's likely to boil over.
But for all the gripe about the lack of an indictment, Berger said there's one thing that's being overlooked. If a grand jury wasn't going to indict Pantaleo, the chances of a conviction — a unanimous decision among 12 Staten Island jurors — were probably impossible.
"The odds of conviction were even lower than an indictment," he said. "And we may have saved a year's waste of time by having the feds get involved now."
This post was updated Friday with comment from Jonathan Moore.
Brett LoGiurato is the senior national political correspondent at Fusion, where he covers all things 2016. He'll give you everything you need to know about politics, with a healthy side of puns.