When Dianne Durham entered the arena at the 1983 National Gymnastics Championships at the University of Illinois at Chicago, she was greeted by her own personal cheering section. Her church from her hometown of Gary, Indiana, sent two busloads of congregants to support the gymnast. "They had a big banner that said, 'We love you Dianne,'" Durham recalled. "Then I ended up winning the meet. It was an incredible moment."
When Durham, who was then 14, won the national title in 1983, she was not only picking up the most important domestic title of the pre-Olympic year; she had become the first African American woman to win the senior national title, after pulling off a similar feat in the junior ranks in 1981 and 1982.
You've probably never heard of Durham since she never made it to the Olympics. A toxic mixture of injury and politics kept her off the 1984 team that competed in Los Angeles. It was at that Olympics that Mary Lou Retton (a training partner of Durham's) clinched the all-around gold medal and leapt onto the Wheaties box. It was Retton, not Durham, who became a household name and icon.
That the first black female American national gymnastics champion emerged in the early 80s (and the first African American Olympic female gymnast, Luci Collins, was on the 1980 team that never competed due to the boycott) may come as a surprise for the average Olympic viewer. For those who follow the sport once every four years, the story of black gymnasts probably begins with Dominique Dawes, who is most famous for being a member of the Magnificent Seven, the 1996 gold medal winning U.S. team, though she was also a member of the bronze medal winning 1992 and 2000 teams. After Dawes, black gymnastics history for most people probably skips ahead to 2012 with Gabby Douglas, the all-around champion from the London Games, and then to Simone Biles, who won the all-around at the Olympic trials on Sunday and will represent the U.S. along with Douglas, 16-year-old Laurie Hernandez, Madison Kocian and Aly Raisman in Rio.
This timeline gives the impression of a sport almost entirely bereft of black representation in the higher ranks. But if you search the years between the Olympics, you'll find black female gymnasts winning world championship medals, dominating the national championships and filling out college team rosters for years.

G/O Media may get a commission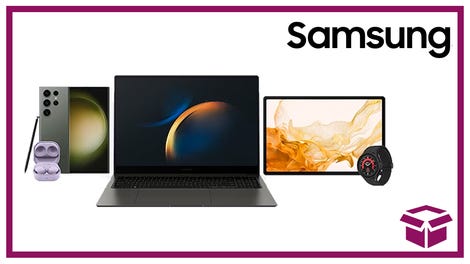 24 hour deals
Discover Samsung - Daily Deal
💪🏾 🇺🇸 💪🏿
After the first night of competition at the 2014 National Championships, Biles, the leader after four events, sat down to address the press. There, one reporter asked her about being the only black gymnast competing in the senior event, gymnastics blogger Lauren Hopkins recalled. Indeed she was, but that year was not typical as only eight gymnasts competed in the all-around. (Another African American gymnast, Elizabeth Price, had won the 2014 American Cup and the overall world cup series title, but announced her retirement from elite competition to matriculate at Stanford and join their gymnastics team so she was not present at this competition.) Biles, according to Hopkins, rattled off names of gymnasts of color, most of whom were competing in the junior division that year though the senior division had diversity in addition to Biles. Kyla Ross, the 2012 Olympic team gold medalist and the 2013 world all-around silver medalist, is not white. Neither is Ashton Locklear, who is a member of the Lumbee Tribe. Or Veronica Hults.
"She listed other girls competing and was kind of visibly annoyed," Hopkins recalled. In her response to the question, Biles resisted being tokenized for her race. But she was also schooling the reporter for not recognizing that facts on the ground had changed.
A quick look at the results of the recent 2016 Secret U.S. Classic affirms Biles' take on representation. In the junior division, 8 of the top 20 were black or biracial. The field that qualified to the junior national championships later that month was also quite diverse. It was 37 percent white, 31 percent black, 24 percent Asian and 8 percent Hispanic. (Racial and ethnic breakdowns at the highest levels of elite gymnastics are not tracked by any organization.) These larger annual domestic meets are a more useful way of measuring representation among high level gymnasts in the U.S. than looking at the composition of Olympic teams where only five or six spots are available for an event that takes place for two weeks once every four years. Making that team is not only a testament to your talent and hard work, it's a testament to your good fortune, that you're relatively uninjured at the decisive moment, that you're really good where the team happens to be weak. For instance, a general U.S. team weakness on bars in 2011 propelled Douglas into contention for the world championship team, despite a disastrous showing at nationals that year, because she is strong on that piece. If the only data you use to testify to minority representation (or lack thereof) is drawn exclusively from Olympic team composition, you're missing the forest for one very specific tree that only comes around once every four years.
That said, Olympic team composition over the last two decades hasn't been an all-white affair. The 1992 team had two gymnasts of color out of the six team members—Dawes and Betty Okino, who is the daughter of a Romanian mother and Ugandan father. The 1996 Olympic team, which had seven members instead of the usual six, had Dawes and Amy Chow, an Asian American gymnast. Four years later, the team size was reduced back down to six and 50% of that team were gymnasts of color—Dawes and Chow again and a young up-and-comer from Las Vegas named Tasha Schwikert. In 2004, Mohini Bhardwaj, an Indian American gymnast, and Annia Hatch, who had previously won a vault medal for Cuba at the 1996 worlds, were both on the six person team. In 2012, the three alternates were non-white or biracial: Price, Sarah Finnegan and Anna Li. Given this context, the all-white 2008 Olympic team can be seen as something of an aberration, rather than the norm, in elite gymnastics in the U.S. over the last decade.
The high levels of representation at the world and Olympic level for the U.S. does not mean that down the line, the sport is exceptionally diverse. In 2007, USA Gymnastics commissioned a study to measure the diversity within the sport. They found that just a little under 7 percent of the overall gymnastics population in the U.S. was African American. Considering the fact that African Americans constitute about 13 percent of the general population, the findings show that overall, African Americans are underrepresented in the sport and that the high achieving black gymnasts are culled from a much smaller talent pool than the most successful white gymnasts were.
For Wendy Hilliard, a nine-time national team member in rhythmic gymnastics, the main reason for lack of lower level participation among African Americans boils down to access. Hilliard, an African American woman who was one of the first major rhythmic stars to emerge from the U.S. in the late 70s, pointed out that gymnastics is largely a suburban upper middle-class sport and the vast majority of gymnasts take classes at private clubs. But back when she was starting, YMCAs and public schools played a greater role in the development of gymnasts. Shortly after she had started doing gymnastics, Detroit, her hometown, hired four Ukrainian coaches who had recently immigrated from the Soviet Union and created Detroit Metro Gymnasts. The team fees were nominal—Hilliard put it around a $20 per semester—which meant that lower income youth had the opportunity to try the sport. The parents and the community fundraised to help with travel costs to competitions. "Gymnastics has kind of moved away from that. It has become really club focused, which means you pay a lot of money to train," Hilliard told me.
For Hilliard, this shift became more pronounced after Retton won her Olympic gold medal in 1984. After her win, club enrollments in the U.S. skyrocketed. Hilliard feels the drift to a private, costlier model has negatively impacted minority participation in the sport. African Americans, on average, make less money than their white counterparts so the move to a club-based model would probably dampen their participation levels. Plus, women's gymnastics is an early specialization sport. Athletes train several hours a day at a young age. To support this, parents need not only money but time to chauffeur a child to and from practice, often in the middle of the work day. Hilliard started her foundation in Harlem to address the problems around income and access by providing low-cost and free gymnastics classes.
But lack of income and access is not the only obstacle to African American participation in gymnastics. Until recently, there weren't a lot of role models for young black girls starting out. "I spent a lot of time as the only black training," Hilliard said. "Not everybody is as comfortable in a situation where there are one or two blacks in their gymnastics school." She said for the dedicated, like herself and Durham, this might not matter all that much. But Hilliard is concerned with the majority of black gymnasts, not just the few prodigies who will climb onto the national team or get a college scholarship regardless of the obstacles. When I asked Durham about who her role models were when she was a young gymnast, she said she didn't have any. Perhaps her lack of role models was not significant—not everyone needs to see someone similar to them to point the way forward—but if there had been a black gymnast climbing the ranks as Durham was just getting started out, I imagine she might've inspired the gymnast from Gary.      

💪🏾 🇺🇸 💪🏿

Black gymnasts are not only beset by structural issues, such as those of access and income, but also of attitudes about what constitutes the ideal gymnast. The earliest female gymnastics superstars hailed from the Soviet Union and eastern European countries which didn't have significant—or any—black populations. Gymnasts such as Nadia, Olga and Ludmilla Tourischeva set the standard early on of what the "perfect" gymnast is supposed to be like: thin, lithe, flexible and white.
Even though the sport has changed significantly over the last fifteen years, the mental image of the ideal gymnast hasn't shifted all that much. Back in 2013 following Biles' first all-around win at the world championships, Italian gymnast Carlotta Ferlito suggested that if she and teammate Vanessa Ferrari should "also paint our skin black so that we could win too." Ferlito's comments were quickly condemned and the gymnast quickly apologized. But her comments, while invoking blackface and suggesting some sort of affirmative action for blacks, were actually less insidious than those of David Ciaralli, the spokesperson for the Italian Gymnastics Federation, who attempted to clarify the gymnast's statement in note posted to Facebook. He wrote: "Carlotta was talking about what she thinks is the current gymnastics trend: the Code of Points is opening chances for colored people (known to be more powerful) and penalizing the typical Eastern European elegance, which, when gymnastics was more artistic and less acrobatic, allowed Russia and Romania to dominate the field." He's suggesting gymnastics exists on a spectrum. On one end you have athleticism and blacks; on the other, you've got elegance and white European folk. In Ciaralli's set-up, "artistry" and "elegance" are being used as coded language for race.
Biles is hardly the first black gymnast to be characterized as athletic and powerful. Durham was painted with that brush, too. "I was called powerful a lot," Durham told me.
"What was your reaction to that?" I asked.
"I was like, 'Okay, thank you.' I wanted power and beauty both," Durham said.
If you watch this routine from early 1984, you can see that Durham managed to pull off incredible tumbling and eye catching, crowd-pleasing dance. But the style of dance that Durham performed is different from that of the Soviets, whose balletic approach was dominating the sport at the time. With balletic style as the only acceptable form of artistic expression, as it was for so long, it's easy to overlook the dance contributions of someone like Durham and focus exclusively on her athleticism.
And of course, not every successful black gymnast is a power athlete. Douglas, who is often compared to Biles, is lithe and flexible, excelling at the "finesse" events of the uneven bars and balance beam. Okino was noted for her long lean body, elegant lines and exceptional dance ability.
But despite the history of black excellence in women's gymnastics, you cannot deny the symbolic importance of Douglas' gold medal in London and what it meant for a young black woman to win the most sought after title of the Olympic Games. After all, everyone—including Samuel L. Jackson, who was passionately tweeting throughout—was watching as Douglas joined a rather short, very white list of icons: Olga, Nadia, Mary Lou. And when Biles, who will be entering the Games as the most dominant female gymnast of all time, cements her status by winning the Olympic title, there will be two black gymnastics icons on that list. Neither will be the only black gymnast in the gym.
Cordelia Price contributed facts and figures of gymnasts of color at the junior level for this story.
Dvora Meyers is the author of "The End of the Perfect 10" from Touchstone, which is available now.
Dvora Meyers is a journalist and writer. Her work has appeared in The New York Times, The Atlantic, ESPN, and Slate. She's the author of "The End of the Perfect 10" from Touchstone, which is available now.