Black women remain the bedrock of the Democratic Party's supporters, yet they remain grossly under-represented in Democratic politics. In 2016, 94 percent of black women voters supported Hillary Clinton, compared to 53 percent of white women voters. In Alabama's special election for U.S. Senate, black women voters were integral to the Democrats defeating Roy Moore. Yet there are currently just 19 black women in Congress, representing a paltry 3.5 percent of both chambers.

And while an historic number of black women are running for office in 2018, many of them say they're struggling to gain institutional support from the Democratic Party establishment, Axios reported on Wednesday.
As the site reports (emphasis added):
There are at least 43 Democratic black women running as challengers for U.S. House seats, but only one — Lauren Underwood of Illinois — has the backing of the national campaign organization.

[...]

Black women running say their enthusiasm isn't matched by groups like the Democratic National Committee and the Democratic Congressional Campaign Committee. Even the Congressional Black Caucus is backing Michael Capuano, the Democratic incumbent in Massachusetts' 7th district, over his challenger Ayanna Pressley, who's a black woman.
Kerri Evelyn Harris, a working-class mother and veteran, is running against Senator Tom Carper in Delaware's Democratic primary. As expected, the Democratic establishment has not intervened in the race to throw their support behind the younger, progressive, insurgent woman of color over the older, white centrist man running for re-election. "Democrats aren't supposed to intervene in primaries!" you may be saying.

Incumbents tend to be safer bets for re-election than a new candidate trying to establish their name with voters for the first time. One of the downsides of backing incumbents, however, is that the large share of incumbent Democratic candidates are older and white.
G/O Media may get a commission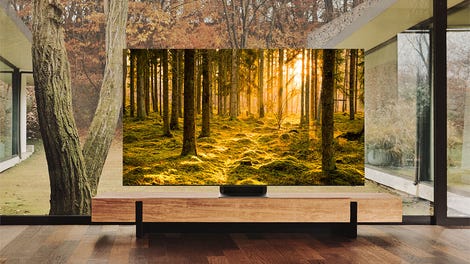 Up to 40% off
Samsung Smart TVs
One thing the Tea Party succeeded at doing—even if their victories were fleeting—was to elect young, idealistic candidates to Congress. As a result, the younger members of the right-wing House Freedom Caucus have bedeviled the generally older, more sedate Republicans in the chamber. But as the 2016 presidential election proved, the national Democratic Party is much more top-down than the GOP, which makes building a "Tea Party of the left" much more difficult, especially for first-time candidates trying to gain establishment support.
Amanda Brown Lierman, the Democratic National Committee's Political and Organizing Director, told Axios the party's campaign arm does not endorse candidates in contested primaries.
"African-American women are the backbone of the Democratic Party, and we know we can't take them for granted. That's why we've made meaningful investments in our state parties in order to turn out and engage women of color," she added.

Still, leaving unknown, under-funded candidates to fight establishment Democrats alone often works as a de facto endorsement of incumbents. Stories like these paint an ugly picture of liberal political groups' beliefs: Black voters' support is seen as a sure thing, while giving black candidates the institutional support they need to succeed against white incumbents is still often considered too risky of an investment.