Most stories about "millennials" focus on middle-class, educated twentysomethings, while the ones who grew up poor or working-class are simply ignored. Welcome to Uncovered, a series that sheds light on this forgotten group of our generation.
For several months in late 2013 and early 2014, I reported on men and women in West Baltimore who took a job-training course at a family and fatherhood center in the Sandtown neighborhood. This neighborhood was later in the spotlight as the home of Freddie Gray, the young Baltimore man killed during a "rough-ride" in a police van that sparked days of protests. Many of the people I got to know there had been born within a few blocks of where the center stood, and grew up in its deep poverty, a vibrant drug trade, and widespread violence.
At the time I met them, they were coming to the center daily. There, they had access to computers with high-speed internet, and had instructors on hand to help them write their resumes and apply for jobs online. They had email addresses, and Facebook and Instagram accounts. I connected with all of them online. Travis Jones and Donte Harrison, who I wrote about, were easy to stay in touch with. I could text them, and Donte and I emailed at least once.
But Travis, Donte, and everyone else had cell phone numbers that were always changing. Part of the reason was that both men, along with some others at the center, had previously dipped in and out of the drug trade, selling drugs like marijuana or prescription painkillers when they needed money. Even if they could get one of the legal jobs available to them the pay was low: Travis worked at KFC. Occasionally selling drugs was a supplement when they needed it for rent or child support or other bills they could no longer put off paying, and changing their phone numbers frequently was just part of the gig to avoid detection.
G/O Media may get a commission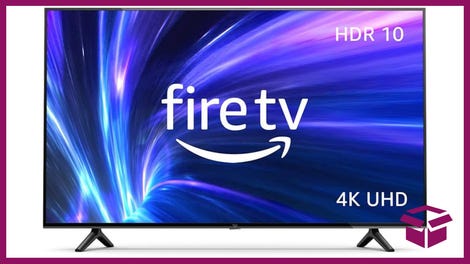 42% Off
Amazon Fire TV 50" 4K Smart TV
The choice was shaped by more mundane economic reasons as well. They usually bought prepaid minutes in advance, and sometimes they'd run out before they could buy new ones, which meant old numbers went unused for long periods of time. After that, it was just as easy to get a new number as to revive an old one.
When I was going to the center in West Baltimore regularly, this wasn't a big deal; they were always easy to find in the neighborhood. But after the article was published, it became harder and harder to keep track of the people I'd met there. One by one, the most recent numbers I had would be met with a message that the line was no longer in service. Slowly, too, each of them stopped updating their Facebook and Instagram accounts. Emails would go unanswered for months.
Some of this was just a natural falling-away that sometimes happens with sources. But a great part of it was that their lives were simply less connected to email, social networking, and smartphones than mine is. I have had the same email address and phone number since at least 2006. I signed up for Gmail when it was in beta, and the more than 32,000 emails and archived chats in it are like a running diary of everything from my ordinary  workdays to my most dramatic heartbreaks. I've had an Amazon account for so long I can use it to keep up with my address history if I need it. I can't imagine a world in which I have as fluid a relationship to the internet as some of the people I met in West Baltimore did.
Almost everyone I got to know there was slightly younger than me, born in the early 1980s. That made them "millennials" and "digital natives," a group stereotyped as a wayward, selfish, sensitive bunch of selfie-taking college graduates glued to their electronic devices. Of course, that's not the true story of this generation. The vast majority of millennials, college graduates or not, are struggling through the aftermath of one of the worst economic downturns since the Great Depression.
We hear a lot about the troubles faced by certain young people—the urban college graduates whose high hopes for lucrative, fulfilling careers are often dashed. The troubles this group faces are real, and the generational inequality they experience is an important and often overlooked dimension of inequality. And though their plights may not be the most desperate, they're still important. If the best-educated of the generation are still struggling to achieve stability, then the American dream of upward mobility suffers for everyone.
Yet it's often presented as a tradeoff: These twentysomethings also ostensibly live in a world where it's incredibly easy to communicate with smart phones. Their iPhones have opened up opportunities for new forms of activism, learning, and networking.
But what if that's not true for everyone?
The digital divide has been well-documented. About a quarter of the population doesn't own a computer. Among those who do, the low-income, older, and more rural populations are less likely to have access to quality, high-speed internet, which remains expensive. Ninety-eight percent of adults own a cell phone, while 85% own a smart phone, but whether and how people use those devices to access the internet is also often a function of income level and education.
Use of social media sites like Facebook and Instagram is likewise stronger among adults with higher levels of education and higher incomes. According to a Pew Research Center survey,  78% of adults in the highest-income households used social media while only 56% of those in the lowest-income households did. Whether or not people have regular access to the internet is about more important things than following Kim Kardashian on Twitter: Job searches have moved heavily online and on mobile platforms. So has banking and dating.
Which means that being online isn't just about being able to access information at a certain point in time. It's about the way our worlds are organized. Being online has helped me with my career, creating new social networks as well as keeping me abreast of job opportunities. In the summer of 2007, I received an email about a job I wanted while I was traveling from my Samsung smartphone. I had applied to it months before. What would have happened if I no longer checked that email address, or if my phone number had changed? The opportunity might have passed me by because I didn't get the email in time. What about all the other kinds of people—loan servicers, tax preparers, old family and friends—who only need to reach me once a year or so? How would my life change if they couldn't?
At the job opportunity center in Baltimore, one of the counselors, Christopher Martin, told me his biggest challenge was keeping track of people. At the time, Martin was tasked with helping the job-training center's alumni with their job searches, and whether those people updated him on their ever-changing phone number and contact information mattered a lot.
"One of the biggest challenges is just trying to figure out how to get information to people," he told me in the fall of 2014. "Today, for instance, I had a young man, a graduate from 2011, came back, and he's been looking for employment since 2011. And I'd attempted to call him. I've got notes in the system that I've tried to call him 15 times over the last two years. We had opportunities that matched his skill set but he never let us know about his updated phone number."
How easy it is to find people, and how much time they spend online, is a function of the kind of job they have: whether they can afford a regular service and also have the kind of breaks during a shift that let them browse. Stability in the workforce translates to stability online. Access to the internet can't be the great equalizer people envisioned, because how much access people have to devices depends on how their lives are shaping up in the real world. How might my opinions and beliefs change if I were less engaged?
I reached out to Travis Jones recently to ask him about his interaction with social media, the millennial generation, and how it's portrayed. He took five days to respond via Facebook message, and, when he did, he said, as if to prove my point: "Sorry for the slow reply had to replace my phone." He said the focus on how millennials behave detracts from the real issues, like the class differences that seem to be inherited and inhibit access to networks of all sorts. And looking at neighborhoods like West Baltimore, it's easy to agree.
A little while ago, I tried to track down people for another article I wanted to write. Most of them were young, but that didn't make them easy to find online. All I had were names: I searched various people finding websites, and some names generated as many as 10 numbers, none of which still worked. Some people had Facebook accounts, but they either ignored or didn't see my friend requests and messages. The oldest of old-school methods—knocking on doors—worked a little bit better. At one door, I was told that the person I was trying to interview had violated his parole and was in jail. How do you reach someone in jail? There's only one way, actually: I had to send him a letter.
Monica Potts is a writer based in Manassas, Virginia, and a fellow with the New America foundation.