There are a lot of questions surrounding the death of unarmed Jamar Clark at the hands of the Minneapolis Police Department last week, which have drawn over a week of protests in the city. Last night, five people were shot during a Black Lives Matter protest in response to his death. Local organizers have blamed a group of white supremacists who showed up to the rally, "as they do most nights." Police are searching for three white male suspects, they announced.
"Every single day white supremacists have been hovering around the space," said Michelle Gross, founder of the Minneapolis based organization Communities United Against Police Brutality. "A couple nights ago one guy was spouting a lot of Nazi crap," she told Fusion. "People have been driving by, screaming obscenities… And it only takes a few of those other kinds to do something like last night."
As for Clark's death, the most potent question about the case remains whether he was shot by police while he was handcuffed. Police initially said that he was not placed in cuffs when he was shot, but the Bureau of Criminal Apprehension, the Minnesota state agency that is investigating the death, has since said it is investigating the matter.
Several videos have been uploaded to YouTube, in which alleged witnesses claim that Clark was handcuffed when he was shot.
G/O Media may get a commission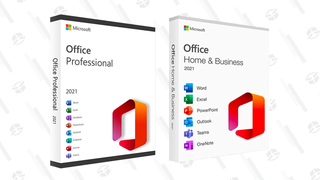 89% off
Microsoft Office Professional 2021 Lifetime License
The president of the Minneapolis police union, Lt. Bob Kroll, told the Associated Press that Clark was "disarming" the officer, so he could not have been handcuffed.
Police said the incident started on Sunday, November 15, when Clark began interfering with medical personnel who were responding to a domestic assault call.
In response to the protests, Mayor Betsy Hodges made calls for a federal civil rights investigation into the shooting, in addition to the state investigation already under way. The federal investigation has since been opened.
Drew Evans, the superintendent of the BCA, which is heading the state investigation, told reporters last week that several videos of the incident have been recovered, but that none of them shows the series of events in its entirety. Video from the ambulance that was on scene, a stationed mobile police camera, a public housing authority camera and witness cell phone video have been collected, he said.
"Video will not be released at this time, as is normal protocol with our investigations," he said at a press conference. "Releasing them would impact the integrity of the investigation that's ongoing currently and it would impact the eventual prosecutorial review process that will be pending at the conclusion of our investigation."
Protesters have demanded that the videos be released. Several dozen activists have "occupied" a police precinct since for over a week. Last Monday, 42 people were arrested after shutting down a large interstate highway in the city.
"We call Minneapolis a tale of two cities: The best of times if you're white, and worst of times if you're black," said Nekima Levy-Pounds, president of the Minneapolis chapter of the NAACP, and one of those arrested that night, told the AP.
The American Civil Liberties Union released a report earlier this year addressing the over-policing of black communities in Minneapolis. "Black Minneapolitans were 8.7 times more likely than whites to be arrested for a low-level offense," which is any offense that carries a $3,000 fine or a year or less in jail, the report revealed.
The State Council on Black Minnesotans released a report in 2013, echoing many of current concerns of protesters. Black youth are disproportionately represented in juvenile detention, representing  7% of Minnesota's population but 40% juvenile detainees.
So far this year, 12 people have been killed by police in Minnesota, according to the Guardian, which is individually tracking police involved deaths. Three of them — or 25% — have been black males.
"I am obviously appalled that white supremacists would open fire on nonviolent, peaceful protesters," she told the Star Tribune after last night's shootings. Minneapolis police have not identified last night's shooters but many protesters and eyewitnesses believe the shooters are white supremacists.
After the incident, Eddie Sutton, Clark's brother issued a statement, calling for the occupation of the police precinct to draw to a close:

"Thank you to the community for the incredible support you have shown for our family in this difficult time. We appreciate Black Lives Matter for holding it down and keeping the protests peaceful. But in light of tonight's shootings, the family feels out of imminent concern for the safety of the occupiers, we must get the occupation of the 4th precinct ended and onto the next step."
"I'm absolutely going to go back there," said Gross of Communities United Against Police Brutality. "You can't let those people create a climate of fear. I'm not gonna allow myself to be fearful."
"We will do this work no matter what."
Daniel Rivero is a producer/reporter for Fusion who focuses on police and justice issues. He also skateboards, does a bunch of arts related things on his off time, and likes Cuban coffee.
Collier Meyerson is a reporter at Fusion with a focus on race and politics. She lives in Brooklyn.