Tomorrow, for the first time ever for a reason other than weather, the entire WMATA metro system servicing  Washington, D.C., Maryland, and Virginia will shut down for more than 24 hours in the middle of the week. WMATA General Manager Paul Wiedefeld described the shutdown as necessary for an "emergency investigation."
On Monday, a sudden cable fire brought the system's blue, orange, and silver lines that feed into the city's downtown business center nearly to its knees, prompting delayed service due to trains having to share a single track.
"It's happened twice in a year. I can't wait for the third time," Wiedefeld explained. "When I say safety is our highest priority, I mean it." The investigation into yesterday's fire is ongoing.
G/O Media may get a commission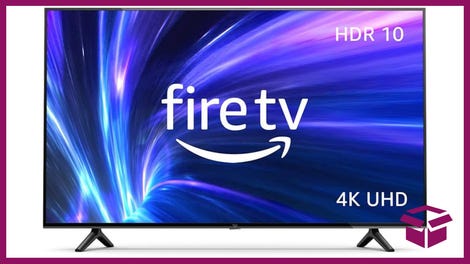 42% Off
Amazon Fire TV 50" 4K Smart TV
While WMATA's ridership has been steadily declining since 2010, there are still hundreds of thousands of people who depend on the metro to get to and from work every day, a fact that prompted Virginia Congressman Gerry Connolly to call the surprise closing a "gut punch."
"While I am extremely frustrated with this news, safety must be our No. 1 priority," Connolly said. "This dramatic action highlights the need for long-term safety and reliability improvements throughout the system."
Gut punch or not, the metro won't be running tomorrow and, rather than figuring out how to take advantage of WMATA's extensive bus services or finally get into the office carpool, the good people of D.C. took to Twitter to tell everyone just how apocalyptic Wednesday is going to be.
Making matters even worse, both the D.C. government and D.C. Public Schools quickly announced that they would still be opening as scheduled despite the severely reduced transit service.
Thankfully, though the long-overdue D.C .streetcar service that services a whopping  2.2 miles of D.C.'s H Street corridor recently began making trips and it promises to be open.