We see pantsuits everywhere now, from the red carpet to the Senate floor, but as far as fashion, the idea of women in pants is a relatively recent phenomenon.
The pantsuit first appeared in 1930 in the movie "Morocco," when actress Marlene Dietrich wore a tuxedo and sparked a frenzy.
Colleen Hill, associate curator of the Fashion Institute of Technology museum in New York City, said that designers started creating pantsuits for wealthy customers after Dietrich's garnered attention. But it took awhile for the pantsuit to reach mainstream women.
"Pantsuits become acceptable in the 1960s in the workplace and also for evening wear," Hill said.
At that time, there was debate about whether they were acceptable. That discussion was relatively short-lived, however, and they had reached trend status by the 1970s, helped along by designer Yves Saint Laurent, who created some of the most popular pantsuits.
G/O Media may get a commission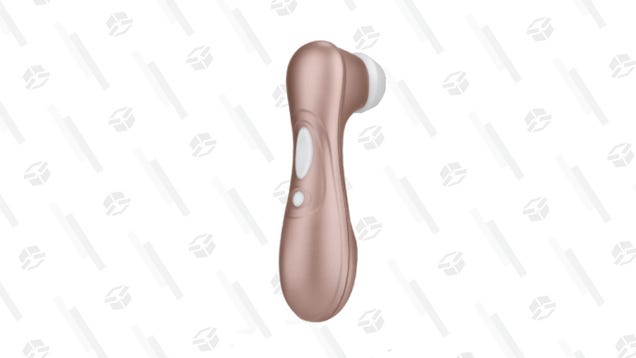 Grab a Satisfyer Pro 2 For 60% Off at Ella Paradis
"He really helped to push pants into everyday wear for women," she said.
By the 1980s, the pantsuit was something of a uniform for women in the workplace.
"They take the vulnerability out of women's wardrobe," designer Alvin Valley told Menendez, adding that women "can do a lot more" in pants without having to be too conscious of how they're sitting or moving.
What's next for the pantsuit?
Hill said she's seen designers begin to pair classic tailored jackets with shorts. They're also adding an "element of sexiness," Hill said, which is "key" when it comes to getting women to open their wallets and shell out for a pantsuit.
What do you think: Are pantsuits timeless or outdated?
CREDIT: Claudia Pou, Alicia Menendez, Ingrid Rojas, Jess Blank, Emily DeRuy