The tense legal stand-off between Apple and the FBI over the encrypted iPhone of San Bernardino shooter Syed Farook is over. The government announced in a court filing Monday that it managed to get into the phone without Apple's help.
In a statement, the Department of Justice announced that it was able to unlock the iPhone "with the recent assistance of a third party." That third party is reportedly Cellebrite, an Israel-based forensics firm that regularly assists law enforcement in getting evidence off digital devices.
The government had argued in court that it was impossible to get into the phone without Apple's help, but last week, federal prosecutors said a third party came to FBI with the hack. In lieu of the workaround, prosecutors canceled a court hearing during which Apple planned to fight off a judicial order that it reprogram the phone to make it hackable by the government.
The government has not said what technique it used to get into the phone, but that has not stopped tech experts from speculating.
In a statement, the DOJ indicated that it plans to keep pushing for manufacturers' cooperation in undermining encryption: "It remains a priority for the government to ensure that law enforcement can obtain crucial digital information to protect national security and public safety, either with cooperation from relevant parties, or through the court system when cooperation fails," said DOJ spokesperson Melanie Newman in a statement.
G/O Media may get a commission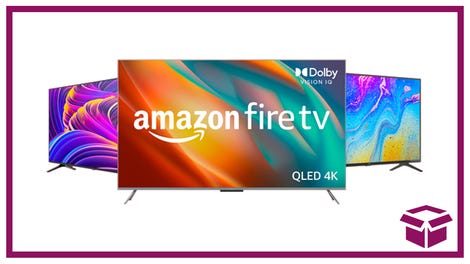 Ooh. stunning.
New Amazon Fire TVs
While the legal fight over this particular iPhone is over, there are a about a dozen similar cases involving encrypted iPhones that are ongoing around the country. The cases all concern the same principle: should a manufacturer be required to weaken its security protections for consumers to ensure the government can get access to their communications?
It's not just Apple and the U.S. government embroiled in this fight. A Facebook executive was detained in Brazil this month over a similar issue: Facebook's inability to hand over encrypted WhatsApp messages.
American technology companies are also facing challenges over encryption in Europe, reports The New York Times:

French politicians will debate proposals to update antiterrorism laws that may hand tech executives prison sentences of up to five years, as well as fine their companies around $390,000, if they refuse to provide encrypted information to the country's investigators.
So the San Bernardino battle over encryption is over, but the war wages on.