Representatives from special counsel Robert Mueller's investigation into Russia's hacking of the 2016 election and its alleged collaboration with President Trump's campaign have reportedly informed Paul Manafort that he should expect to be indicted. Citing two officials close to Mueller's inquiry, The New York Times reported on Monday that prosecutors warned Manafort, President Trump's former campaign chairman, that an indictment was coming when investigators raided his home in July.
That raid was authorized by a judge after Mueller's team proved, with probable cause, that Manafort's home contained evidence of a crime. In order to execute a warrant allowing investigators to pick Manafort's door lock and serve the warrant unannounced, which they did, prosecutors would have also had to prove that the former Trump campaign chairman would likely destroy evidence if warned. Mueller's unusually aggressive strategy indicates an effort to intimidate potential targets, as noted by The Times:
The moves against Mr. Manafort are just a glimpse of the aggressive tactics used by Mr. Mueller and his team of prosecutors in the four months since taking over the Justice Department's investigation into Russia's attempts to disrupt last year's election, according to lawyers, witnesses and American officials who have described the approach. Dispensing with the plodding pace typical of many white-collar investigations, Mr. Mueller's team has used what some describe as shock-and-awe tactics to intimidate witnesses and potential targets of the inquiry.
Separately, CNN reported on Monday that federal investigators had obtained court permission to wiretap Manafort in 2014, well before Trump announced his candidacy in June of 2015. Investigators continued monitoring Manafort's communications during the campaign, but surveillance was briefly halted sometime last year over lack of evidence. The FBI allegedly obtained a new Foreign Intelligence Service Act (FISA) warrant to surveil Manafort at the beginning of this year, renewing speculation over whether his communications with the White House were picked up.
Mueller's investigation is ostensibly intensifying. Over the weekend, reports swirled that Mueller had also obtained warrants to investigate Facebook ads, some of which were purportedly bought by a Russian troll factory during the election.

G/O Media may get a commission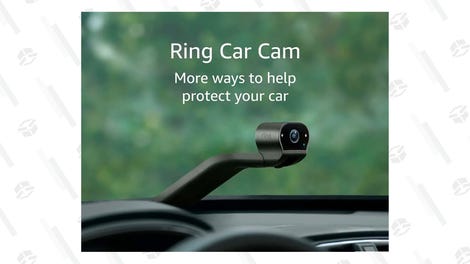 The Times report on Manafort comes less than a day after the newspaper published a hilarious account of Trump's legal team panicking over the possibility that their colleagues and partners might be wearing wires to gather evidence for Mueller's probe. Something about their paranoia brings a smile to my face.