When Don Blankenship announced his campaign for U.S. Senate in West Virginia last year, few outside observers expected him to have a chance. After all, you wouldn't think that someone who ends his biography on his campaign website with this could get elected, especially in the state where Blankenship had the blood of 29 Massey miners on his hands:
After a trial that lasted 27 days, the jury then deliberated for two weeks before reaching a verdict. I was found not guilty of all felonies, and guilty of a misdemeanor charge of conspiracy with no intent to defraud the United States.

The trial Judge Irene Berger sentenced me to the full maximum: one year in prison, a $250,000 fine, and one-year probation.

I served my sentence at Taft Federal Correctional Institution in California.

Thank you for visiting this website.

But everything is stupid now, and Blankenship—who once hung out in Monte Carlo with a West Virginia Supreme Court judge while Massey was appealing to that very court a $50 million verdict against the company—is hilariously running as a "drain the swamp" guy, and he just might have a chance in a state that went for Trump by 42 points in 2016. In March, a poll showed Blankenship in second place in the crowded Republican primary to face Democratic incumbent Joe Manchin, within the margin of error of Attorney General Patrick Morrissey and well ahead of Congressman Evan Jenkins.
Now the national party is getting involved. On Sunday, Politico reported that the GOP is launching an "emergency intervention" in West Virginia, as $700,000 was pumped into ads through a local-sounding PAC called Mountain Families that blasts Blankenship for Massey's contamination of the local water supply. "Isn't there enough toxic sludge in Washington?" the ad asks.
The Senate Leadership Fund tied to Senate Majority Leader Mitch McConnell isn't taking credit for it, but as Politico notes, their grubby paws are all over this one:
According to federal disclosures, the commercials were overseen by several firms that in the past have worked closely with Senate Leadership Fund, a super PAC aligned with Majority Leader Mitch McConnell that openly led the assault on Moore. They were produced by GOP ad-making firm McCarthy, Hennings, Whalen and were placed on TV by the media buyer Main Street Group, both of whom were paid thousands of dollars by Senate Leadership Fund during the 2016 election cycle.


Mountain Families PAC has also paid nearly $48,000 to Targeted Victory, a suburban Washington-based GOP consulting firm, for web ads targeting Blankenship. During the 2016 cycle, the firm received over $1.5 million from Senate Leadership Fund, according to the Center for Responsive Politics.

[...]

The ties between Mountain Families PAC and the national party do not end there. The super PAC lists an Arlington, Virginia, P.O. box that's previously been used by a number of GOP entities. Among them: a fundraising account benefiting former Republican Sen. Luther Strange, who was the party favorite in last year's Alabama contest.
We all know how that one turned out.
What we're seeing in West Virginia is the sum total of decades of Republicans and Democrats like Manchin portraying environmental regulators and regulations as the mortal enemy of workers, when the real enemy has been bosses, whose stranglehold on the state has never been fiercer despite the industry itself employing less than half the people it did in 1949. The state's current governor and its only billionaire, Jim Justice, made his money from coal and has been cited for his own mine safety and water contamination violations.
G/O Media may get a commission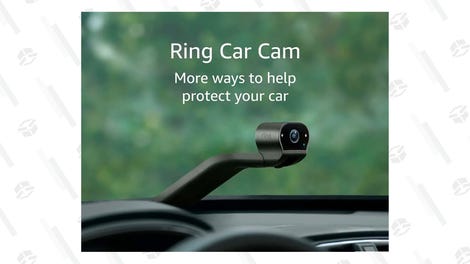 Justice, if you needed any more evidence of both parties' complicity in this trend, was elected as an establishment-backed Democrat and then switched parties at a Trump rally. And now, another coal boss has a chance of winning another primary in West Virginia. Imagine that.