ISIS, the size of government, and the economy make up the message from the Republican Party's newest presidential candidate: former New York Gov. George Pataki.
That's not all that different from the rest of the GOP presidential field, which will swell to nine by the beginning of next week. Where Pataki will stand out from his Republican counterparts is on social issues, which remain an increasingly important barometer for GOP voters in early-voting states.
But Pataki has been critical of his party's focus on social issues — and he's warned his counterparts that continuing to emphasize issues like gay marriage and abortion will only aid likely Democratic nominee Hillary Clinton.
"Defeating Islamic terrorists, shrinking government, growing the economy — these are the issues that matter most," Pataki said in a video released last month by a super PAC that was formed to support his presidential bid. "These are the issues that matter most. Instead we're debating social issues like abortion and gay rights. They are a distraction, and will only help elect Hillary."
That video ran as a 30-second ad in the first-in-the-nation primary state of New Hampshire, where Pataki made his announcement on Thursday.
G/O Media may get a commission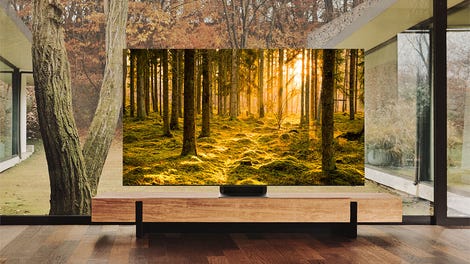 Up to 40% off
Samsung Smart TVs
Pataki, a former three-term governor of New York has long been considered a moderate on social issues. He has defined himself as "pro-choice," while denouncing late-term abortions. He is generally pro-gay marriage, but has said the decision should be left up to individual states.
But to say Pataki has his work cut out for him would be an understatement. He could be competing with more than 14 other serious candidates for the Republican nomination. And a Quinnipiac University poll released Thursday showed that he earned the dubious distinction of polling at "-" — or 0 percent.
The only other candidates who garnered that honor when Republican respondents were asked their preferred GOP candidate? Former U.S. Sen. Rick Santorum, who announced a presidential bid of his own on Wednesday, and "someone else."
You can watch Pataki's video below:
Brett LoGiurato is the senior national political correspondent at Fusion, where he covers all things 2016. He'll give you everything you need to know about politics, with a healthy side of puns.