As they report their earnings for the quarter, the heads of several big food chains are coming out in support of minimum-wage increases—even if it hurts the bottom line in the near term.
"We saw structurally higher wage rates across the board due to continuing pressure caused by increases in minimum wages," Panera Bread CFO Mike Bufano told investors yesterday, according to an earnings transcript from Seeking Alpha.
Founder and chairman Ron Shaich interjected to say the increases were necessary "to continue attracting to Panera the team members we desire."
Driven in part by the Fight For $15 movement, there's been a wave of minimum wage increases in dozens of states. And thanks to a more competitive job market — we learned this morning that jobless claims fell to a multi-year low — chains have also been voluntarily announcing higher wages.
McDonald's CFO Kevin Ozan told investors last week the company was ready to accept the short-term financial impact of recently announced wage increases, which will bump about 90,000 employees, or 12 percent of its workforce, to $10 per hour by the end of 2016.
G/O Media may get a commission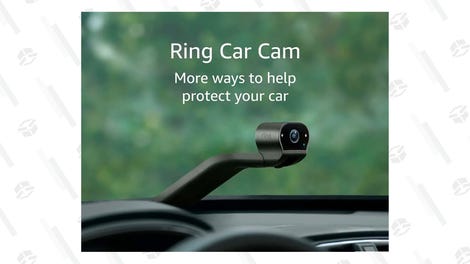 "We have talked about with the minimum wage, that it will impact our margins in the near term," he said. "But….it will be able to enhance our competitiveness in the marketplace. Our thought is that our turnover will decrease. We'll be able to attract and retain the best employees."
Other fast-food company execs mentioning minimum wage increases include those from Jamba Juice, Buffalo Wild Wings, and Domino's, whose CEO told investors last week that delivery drivers, with tips, are now making "substantially more than the minimum wage," though he did not say how much.
"We're very comfortable that we would able to manage in this environment," he said.
And then there's Starbucks, which continues to tout its "investments in its people" by doing things like helping employees pay for college. (This is also the subject of a new piece in The Atlantic, which reports that an alarmingly high number of baristas aren't even aware of the program).
The company said it had increased barista and shift supervisor pay rates — the company already pays all of its employees more than minimum wage. According to The Atlantic, just four percent of barista applicants are hired.
"Our history and experience demonstrate and our research unequivocally confirms that the investments we make in deepening our connection to our people links directly back to value creation for our shareholders," CEO Howard Schultz said.
While it's impossible to say exactly what impact the nationwide Fight for $15 movement is having on all this, it is clearly not nothing as, state officials, like New York Attorney General Eric Schneiderman, have embraced it.
New York approved a minimum wage hike in 2013, and in January Gov. Andrew Cuomo proposed another round of increases.
Rob covers business, economics and the environment for Fusion. He previously worked at Business Insider. He grew up in Chicago.