No one can afford to live in the Bay Area. Teachers and firefighters live hours away from the cities they work in. Professional athletes opt to live in hotels instead of purchase housing. Ads in the city advertise homes in the low millions.
It's a legitimate crisis with effects rippling in a million directions, but its disastrous consequences have rarely been made more visceral than in a study on housing in Oakland released this week. The study shows that Oakland's lack of housing affordability is resulting in a slew of health problems for residents in the city, including hypertension, asthma rates, depression, anxiety, and even potentially schizophrenia, according to a report from the San Francisco Chronicle.
The study was conducted by the Alameda County Public Health Department and research firm PolicyLink Center for Infrastructure Equity. The authors of the study interviewed hundreds of people in both the Health Department and the Behavioral Services department, and 94% of those interviewed believed the anxiety produced by the housing crisis had a direct affect on their clients' health.
"Oakland and the surrounding region are experiencing extraordinary economic growth, but the accompanying housing crisis is tearing apart the social fabric of one of the most diverse cities in America," Kalima Rose, director of PolicyLink told the Chronicle.
"In many instances we're having to pay 'home visits' to families on the street, because they don't have a stable place to call home," Dr. Muntu Davis, head of Alameda County Public Health Department, added.
G/O Media may get a commission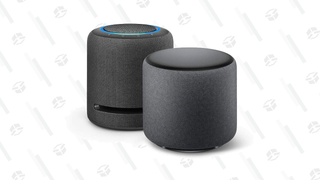 25% off - Prime Exclusive
Echo Studio + Echo Sub Bundle
This isn't the only study to make such a connection. In April of 2015, The Center For Housing Policy found a "link between stable, decent, and affordable housing and positive health outcomes." And a March 2016 report from CORE showed that providing affordable housing "reduced overall health care expenditures by 12% for Medicaid recipients."
But the extent of the lack of affordability in Oakland, specifically, is wide-reaching. Rose told the East Bay Express that a recent examination of available housing units revealed exactly zero units that would be affordable for someone living on Oakland's $12.25 minimum wage.
"Very little intervention supportive of tenants has taken place," Rose told the Express.
In Oakland, it means 63% of black households spend over 30% of their income on rent. It means it's a crisis disproportionately affecting people of color, and things aren't getting any better.
Michael Rosen is a reporter for Fusion based out of Oakland.