President Donald Trump's aggressive deportation plan will not be getting any additional help from the sheriff of Harris County, Texas, who this week pulled out of a controversial partnership that bolsters the Immigration and Customs Enforcement agency's efforts to capture and detain undocumented immigrants.
The program, known as 287(g), is a voluntary program that trains county deputies to check the immigration status of jailed suspects, and hold any undocumented immigrants for deportation. In effect, it significantly widens ICE's net, tapping local resources and manpower to assist federal agents in enforcing immigration policy.
It's this matter of resources that has Harris County Sheriff Ed Gonzalez, backing out of the deal. Previously, Harris County was one of only four in Texas that participated in the 287(g) program.
"I felt it was a better decision to relocate those resources to other local public safety priorities," Gonzalez said to KHOU. "This is not a political statement." He added that still plans to cooperate fully with ICE, giving its agents "full access" to its jail and will hold anyone at ICE's request, regardless of what they were brought in for.
He also discussed his decision with MSNBC's Rachel Maddow.
If this seems like a bit of a mixed message, it is. The ACLU has come out in support of Gonzalez's decision, but so has Breitbart, calling the move a "head fake" that dupes immigration advocates. So which is it?
G/O Media may get a commission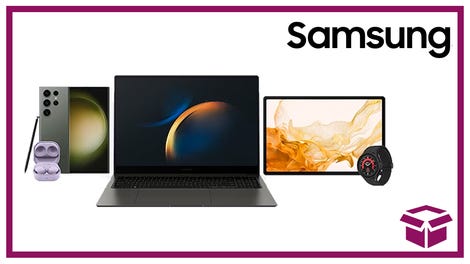 24 hour deals
Discover Samsung - Daily Deal
While Gonzalez's intent may not be send a message, the practical effect of Gonzalez's decision—and what it means in Texas' big sanctuary city showdown—is significant. Houston sits in Harris County, the biggest city in the biggest county in Texas. Meanwhile, Texas itself is home to an estimated 1.5 million undocumented immigrants (only California has a greater number of residents who have immigrated illegally). Minimizing ICE's reach by any measure will help slow down a massive nationwide deportation effort, especially in an area many undocumented immigrants call home.
It also complicates the Texas senate's plans to push through an anti-sanctuary city bill, Senate Bill 4. That bill, according to state Democrats, could essentially deputize local law enforcement to perform ICE responsibilities—authorizing them to detain suspects while federal agents investigate their immigration status. It's an essential part of Trump's plan to forcibly remove millions of undocumented residents, and has received pushback from Democratic sheriffs around the country. Gonzalez's decision to leave ICE work to ICE agents isn't as bold as say, refusing to detain people flagged by ICE (as one Arizona county did). But Gonzalez has clearly stated that serving as a de facto immigration force is not the best use of Harris County resources.
For now, that money will be directed toward improving the Harris County Jail, which has been plagued for years by overcrowding, mistreatment, and preventable inmate deaths.