Welcome to WHAT NOW, a morning round-up of the news/fresh horrors that await you today.

After the Supreme Court allowed the majority of President Trump's Muslim travel ban to take effect earlier this week, the administration issued new criteria that require visa applicants from the six majority-Muslim countries and all refugees to have a "close" family member in the U.S. to gain entrance. The new version of the ban is set to kick in at 8 PM Eastern time Thursday evening.
The guidelines are a response to the Court's ruling that only people with "bona fide" connections to America should be allowed in the country. But the way the Trump administration is defining a "close" relation is, even by its standards, unexpectedly stringent.
New visa applicants from Syria, Sudan, Yemen, Somalia, Iran, and Libya—as well as refugee applicants from all nations—will have to prove they have a parent, spouse, child, adult son or daughter, sibling, son or daughter-in-law already in the U.S., the Associated Press reported Thursday, citing a cable sent to all U.S. embassies and consulates last night and obtained by the wire service.
Fiancees, grandparents, grandchildren, aunts, uncles, nieces, nephews, cousins, brothers and sisters-in-law, along with other extended family members, don't count as close enough relations to be eligible under the new rules. Journalists, students, and workers with invitations or employment contracts in the U.S. will be exempt from the ban, according to the AP.
G/O Media may get a commission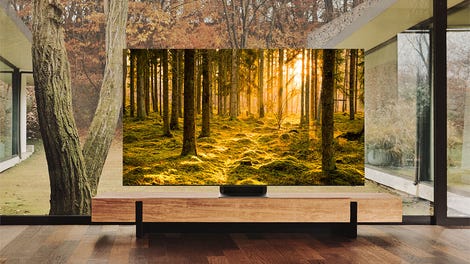 Up to 40% off
Samsung Smart TVs
WHAT ELSE?
Nine states, along with the District of Columbia, are fighting for the rights of transgender veterans in a new lawsuit against the Department of Veterans Affairs to make the agency cover trans veterans' gender transition treatment as part of their healthcare.
A peek into how the Trump tweet sausage is made: On Wednesday, the White House legislative affairs director, Marc Short, showed the president a graph showing Medicaid spending under the Republicans' healthcare bill increasing. The president wanted to tweet it, Axios' Jonathan Swan reported, even though it's patently false—the bill would cut nearly $800 billion of funding from Medicaid over the next decade.

Secretary of State Rex Tillerson blew up at a White House aide over leaks to the media and the torpedoing of State Department nominees.