It's a day that ends in y, and that means conservative activists in Texas are trying to ban universities from considering race and ethnicity as part of the college admissions process.

But the latest lawsuit aiming to ban affirmative action can be traced back to one familiar face—the same activist behind the headline-making case Fisher v. Texas. His name is Edward Blum.
For more than eight years, Blum attempted to convince the Supreme Court that the University of Texas' admissions policy—which does take applicants' race into consideration, as one of many, many other factors—violated the Equal Protection Clause of the Constitution. His ultimate goal was to ban affirmative action nationwide. (Full disclosure: I graduated from UT.)
The face at the front of his campaign: rejected UT applicant Abigail Fisher.
Under Blum's guidance, Fisher, who was not in the top 10 percent of her high school class—and therefore not admitted to UT-Austin automatically as provided by state law—claimed that she was discriminated against because she was white. She argued that her credentials should have gotten her into the highly selective school, ignoring the fact that 42 other white applicants with lower test scores and grades, but stronger overall applications, had been admitted that year.
G/O Media may get a commission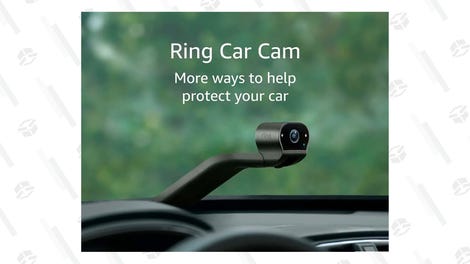 The Supreme Court heard the case twice, and both times, they ruled in UT's favor. Last year, when ruling on the case for the last time, a majority of the justices—including long-time affirmative action critic Anthony Kennedy—agreed in no uncertain terms that universities should be allowed to have race-conscious admissions programs, as long as the role of race was one among many other factors in a holistic process.
"Considerable deference is owed to a university in defining those intangible characteristics, like student body diversity, that are central to its identity and educational mission," Kennedy wrote.
Fisher, who has since graduated from Louisiana State University, has largely moved on with her life. But Blum, the conservative activist and former stockbroker who recruited her, isn't done fighting.
On Tuesday, Blum filed a lawsuit in Travis County, the Texas county which covers Austin, on behalf of his new group, Students for Fair Admissions. This time, he's arguing that UT's race-conscious admissions policy violates the state constitution.
The Texas constitution, Blum notes, states that "equality under the law shall not be denied or abridged because of sex, race, color, creed, or national origin."
And members of Students for Fair Admissions, who Blum claims have been rejected by UT because they are white, "have suffered and will continue to suffer irreparable harm" as long as the university continues to have a race-conscious admissions practice, according to the lawsuit.
Blum also launched a new website for the group, which asks visitors: "Were you denied admission to college? It may be because you're the wrong race."

UT-Austin did not return a request for comment from Fusion, but Provost Maurie McInnis told the Texas Tribune that UT's policy falls squarely within the law.
"UT-Austin uses race and ethnicity as one factor in our holistic admissions process," she told the Tribune. "The policy is narrowly tailored. It complies with state and federal law and the Texas and U.S. Constitutions and has been upheld by the U.S. Supreme Court."
Blum hasn't yet introduced the fresh-faced white youngsters who will be leading the charge in his latest litigation attempt. But he's made it clear his passion for dismantling affirmative action is as strong as ever: he's also currently pursuing lawsuits against Harvard University and the University of North Carolina at Chapel Hill.
Correction, 6/30/2017, 12:38 AM ET: This post's headline originally referred to Edward Blum as a lawyer—he is not.