There were lots of groans Sunday morning about the outcome of the U.N.-sponsored Lima climate talks, which produced a document that at least one environmentalist said simply "sucks."
But not much was supposed to happen there anyway. And what did is actually sort of impressive.
For the first time ever, all nations have agreed to set CO2 emissions reduction goals. This represents a leap from the previous Kyoto climate accord, where only rich Western countries set goals. Now, the world's fastest-growing polluters, like China, India and Brazil must create targets.
And there is now an informal deadline of March 15, 2015, for all countries to submit plans of how they will hit them.
"Here's the good news from the Lima talks: Countries around the world now fully understand that early next year they must commit to ambitious reductions in climate pollution and bold measures to slow global warming," Jake Schmidt, the National Resource Defense Council's international program director, said in a statement. "Most key countries are laying the groundwork at home for more aggressive commitments to cut their carbon pollution."
G/O Media may get a commission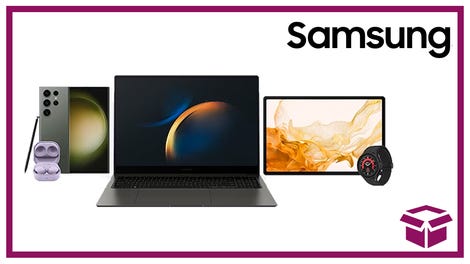 24 hour deals
Discover Samsung - Daily Deal
The conference's main goal was to set the stage for climate talks next year in Paris, where world leaders are expected to make more formal commitments to addressing climate change. That it left the most difficult questions, like how to finance the emissions goals and how they will be enforced, by the wayside is not terribly surprising.
"Lima was never meant to solve climate change," Liz Gallagher, climate diplomacy expert at think-tank E3G, said in a statement. "But it succeeded in creating a negotiation text for next year containing radical proposals to phase out of fossil fuels by 2050."
It's true that even with such modest ambitions, world leaders allowed the talks to drag on for two days longer than scheduled. Sophie Yeo of Responding to Climate Change (RTCC) captured the discord in this photo of U.S. climate negotiator Todd Stern all alone and talking on his phone near the pisco bar.
Perhaps because of this, some observers are noting the world has also stopped making the U.N. talks the lone forum for acting on climate. There are now several different "working coalitions" formed to tackle deforestation, agriculture and oil and gas production.
And "sub-national" entities like U.S. states and Canadian provinces are acting ahead of their own federal governments. Starting next year, California will have the world's first economy-wide emissions trading system when it starts incorporating transportation emissions, and the Golden State just partnered with Quebec to hold a first-ever joint auction of emissions credits.
"With each passing year, more and more momentum on climate change is building outside the UNFCCC," Environmental Defense Fund lead climate delegate Nat Keohane said in a statement. "The UN talks remain a valuable forum — the one place where all countries come together to discuss climate change. But as we have seen in the past few months, there are now multiple ways forward on climate change."
So we can hopefully expect further surprise actions between now and the December 2015 Paris talks. As a reminder, here's what's at stake.
Rob covers business, economics and the environment for Fusion. He previously worked at Business Insider. He grew up in Chicago.