Sexual assault has taken center stage in the 2016 presidential election, but for all the worst reasons. As it stands, more than 10 women have accused Republican nominee Donald Trump of assault ranging from rape to attempted rape to inappropriate groping. And to make things even uglier, Trump and his surrogates have reacted to these claims by pointing to Bill Clinton's alleged sexual misconduct, turning the presidential race into a contest of who-allegedly-assaulted-whom.
But Trump and Clinton are far from the first powerful men to be accused of sex crimes. To get an idea of how many there are, we scoured headlines from past decades and came up with a list—it's depressingly long. Even more depressing: it's by no means exhaustive.
Below you'll find the names of more than three dozen prominent actors, athletes, producers, politicians, even a Supreme Court justice, who have been accused or convicted of a sex crime. Many have continued to have illustrious careers despite the accusations levied against them.
It should also be noted that many men on this list have denied the allegations against them.

G/O Media may get a commission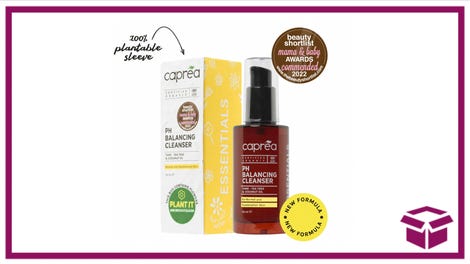 Save $9
47% Off Essential Organic PH Cleanser
Sustainable beauty
Caprea's Essential Organic PH Cleanser is just $10 with promo code TEN. Normally $19, this foaming face wash is crafted with organic Monoi oil. It's meant to target the production of oil secretion while protecting your skin against air pollution. Normally $19, you can save big on this richly-lathering face wash while supporting a brand that keeps the environment top of mind.
Alex Da Silva, choreographer
So You Think You Can Dance? choreographer Alex Da Silva was charged with four counts of forcible rape, two counts of assault with intent to commit rape, and two counts of sexual penetration by a foreign object in 2009. In 2011 a jury convicted him of raping a 22-year-old woman in 2002 and of the assault and attempted rape of another woman from 2009. He was sentenced to 10 years in prison.

Ben Roethlisberger, NFL player
Pittsburgh Steeler Ben Roethlisberger has been accused of sexual assault twice. In 2009, Andrea McNulty, an employee at Harrah's Lake Tahoe casino hotel, filed a civil suit claiming the football star raped her back in 2008 and that fellow employees tried to cover it up. The case was settled out of court. Then in 2010, a college student claimed Roethlisberger raped her in the bathroom stall of a nightclub. She spoke with police, but asked the district attorney not to prosecute for fear of the media attention she would receive. Roethlisberger confirmed spending time with the woman, but denied the rape. The NFL suspended Roethlisberger for four games. He's maintained his sponsorship with Nike.

Bill Cosby, actor and comedian
More than 50 women have come forward and accused Bill Cosby of drugging and/or raping them in encounters going back several decades. Since many of the alleged sexual assaults took place years ago and the statute of limitations had run out, the women could not seek retribution. However, at least eight women have sued Cosby in civil court, and one case where the statute of limitations had not run out officially moved forward in 2015. Cosby was officially handed criminal charges in Pennsylvania, where he faces three counts of felony aggravated indecent assault from a 2004 case involving Andrea Constand, an employee at his alma mater, Temple University, who claims he gave her three blue pills and then sexually assaulted her. He is expected to stand trial in 2017.

Bryan Singer, producer
Bryan Singer is the guy behind major movies like The Usual Suspects, X-Men, and Superman Returns, making him a pretty big deal. He's also been accused of sexual abuse on more than once occasion —allegations which he's denied. In 1997, Singer was sued by a 14-year-old movie extra who claimed he and other minors were asked to film a shower scene in the nude. The suit was later dismissed for insufficient evidence. Then in 2014, Singer was sued for alleged sexual assault of a minor. The suit claimed that Singer drugged and raped actor and model Michael Egan in Hawaii back in the '90s. Singer denied the allegations, and his attorneys presented evidence that he was not in Hawaii when the alleged abuse took place. Egan eventually dropped the suit. Another lawsuit was also filed in 2014 alleging that Singer sexually assaulted a man identified as John Doe No. 117, who claimed to have been a minor when the alleged assault took place. That suit was later dropped.

Catholic priests
It's difficult to say just how far cases of sexual abuse by Catholic priests go back, but hundreds of victims who have come forward show it was—and is—rampant. Perhaps the most high profile abuser was Father Marcial Maciel of Mexico, the founder of a powerful Mexican religious order called Legionaries of Christ and a close friend of former Pope John Paul II. In the '70s and '80s, alleged victims came forward, but nothing was ever done by the Vatican. Maciel died in 2008.
Similar stories emerged (and continue to emerge) in countries like Ireland, Germany, Italy, Austria, the Netherlands and the U.S., to name a few. In the U.S., public outrage soared when sexual abuses by two Boston priests, Paul Shanley and John Geoghan, came to light in the 1990s. The Boston archdiocese agreed to settle more than 500 civil suits filed against priests for sexual abuse by shelling out $85 million in 2003. Then in 2007, the Roman Catholic Church in Los Angeles apologized to the many victims of sexual abuse at the hands of the catholic church and reached a payout deal with 508 victims, reportedly worth $660 million. According to several reports, the settlements of sex abuse cases in the U.S. from 1950 to 2007 cost the Catholic church more than $4 billion.

C.J. Spillman, former NFL player
In July 2016, C.J. Spillman, who played for the San Diego Chargers and Dallas Cowboys during his NFL career, was sentenced to five years in prison for sexual assault. The victim reported that Spillman raped her in September 2014 at the Gaylord Texan Resort where Spillman was staying.

Cee Lo Green, singer
In 2012, Cee Lo Green was accused of sexual battery by a woman he dined with at a sushi restaurant in Los Angeles. According to the woman, Green slipped an ecstasy pill into her drink without her knowledge, took her back to her hotel, and the next thing she remembered woke up naked in her bed. The woman accused Green of sexually assaulting her while she was unconscious. The Los Angeles County District Attorney did not move forward with sexual assault charges, but did charge Green for giving the woman a controlled substance. He pleaded no contest to slipping her the ecstasy and was sentenced to three years probation. In 2014, Green created a firestorm about his case when he tweeted: "People who have really been raped REMEMBER!!!" suggesting that it's not rape if the person is unconscious. He later apologized. Green still makes appearances on NBC's The Voice and hopes to return as a judge.

Charlie Sheen, actor
You wouldn't know it by his popularity, but Sheen has a long history of violence and abuse against women. In 1994, he was sued by a UCLA student who claimed he hit her in the head when she refused to have sex with him. The case was settled out of court. In 1996 he was arrested for beating up his then-girlfriend Brittany Ashland. He pled no contest to the battery charges. In 2006, ex-wife Denise Richards claimed he was abusive and threatened to kill her on numerous occasions. In a sworn affidavit she also claimed he was obsessed with prostitutes and accused him of possessing child pornography. In response, Sheen called the claims "without merit," and "baseless." Then in 2009, his then-wife Brooke Mueller said Sheen strangled her, held a knife to her throat, and threatened to kill her. Sheen pleaded guilty to third-degree domestic violence. In 2010, adult film star Capri Anderson claimed Sheen put his arms around her neck and threatened to kill her. A lawyer for Sheen called the allegations against his client "completely false." The following year, a dental technician, Margarita Palestino, sued Sheen for sexual battery. The suit was later dropped and it's unclear if a settlement was reached out of court. In 2015 Sheen's ex Brett Rossi filed a lawsuit against Sheen for assault and battery, emotional distress, false imprisonment. She also says Sheen didn't disclose having HIV until after they had already had sex several times. The lawsuit is still pending.

Clarence Thomas, Supreme Court justice
Back in the '90s when Clarence Thomas was undergoing confirmation hearings as a Supreme Court nominee, his former colleague Anita Hill famously came forward and accused him of sexual harassment. Hill claimed Thomas came onto her by talking about his genitalia, films depicting rape and sex with animals, and using work situations to talk about sexual matters. Another woman who also claimed Thomas sexually harassed her was supposed to testify along with Hill, but was never called thanks to backroom deals between Republicans and Democrats. Instead, Hill was blasted by the press and public. In a statement read by Thomas in front of the Senate Judiciary Committee, Thomas said he "unequivocally" denied all allegations. Hill has since become the poster-child for the difficulties women face when accusing powerful men of sexual misconduct.

Darren Sharper, former NFL star
Former New Orleans Saints player Darren Sharper is a convicted serial rapist. In 2015, the disgraced NFL star pleaded guilty to charges associated with drugging, sexually assaulting and raping women in four different states—California, Nevada, Arizona and Louisiana. The allegations of rape and sexual assault came from more than nine women, and according to a report by ProPublica, Sharper would go on "rape sprees," one time victimizing four women within 24 hours. According to their investigation Sharper was able to get away with assaulting women for so long due to lax policing and his NFL fame. Sharper was finally sentenced to 18 years in prison, but was still nominated for induction into the Pro Football Hall of Fame in September 2016.

Dennis Hastert, former Speaker of the House
In April 2016, former Republican Speaker of the House Dennis Hastert was sentenced to 15 months in federal prison on bank fraud charges. The charges, however, were linked with allegations that the Illinois congressman was a serial child molester, and had paid his alleged victims illegal hush money in the past. According to the claims, Hastert molested four teen boys over 30 years ago when he worked as a high school wrestling coach in Illinois. "I want to apologize to the boys I mistreated," Hastert said in court. "I took advantage of them." He wasn't charged with any sex crimes due to the statute of limitations, but did have to register as a sex offender. When Judge Thomas Durkin sentenced Hastert he stated, "Nothing is more disturbing than having 'serial child molester' and 'Speaker of the House' in the same sentence."

Derrick Rose, NBA player
In 2016, a woman identified as "Jane Doe" filed a civil suit against NBA star Derrick Rose claiming he drugged her, then later snuck into her apartment with two of his friends and gang raped her while she was unconscious. Rose and the other men claim the sex was consensual. The trial recently kicked off in a Los Angeles court, and the battle gets uglier by the day. Rose and his team of lawyers successfully slut-shamed the women to reveal her name at trial, despite the fact that sexual assault victims are typically allowed to remain anonymous. A criminal complaint is still pending. Rose is sponsored by Adidas.

Dominique Strauss-Kahn, former head of the International Monetary Fund
A hotel maid claimed that Dominique Strauss-Kahn, the former head of the IMF and candidate for the 2012 French presidential election, sexually assaulted and attempted to rape her at the Sofitel New York Hotel while she cleaned his room in 2011. Prosecutors eventually dropped criminal charges against Strauss-Kahn, but the alleged victim filed a civil suit. While the terms were never disclosed, reports claim Strauss-Kahn settled the civil suit for roughly $1.5 million. The woman now owns a restaurant in New York. Strauss-Kahn maintains that his actions were a moral failure, but denies all criminal accusations.  He was forced to resign from the IMF.

Dr. Luke, record producer
Dr. Luke is one of the biggest producers in the music industry, working with pop stars like Avril Lavigne, Katy Perry, Kelly Clarkson and, of course, Kesha. In October 2014, Kesha filed a lawsuit against Dr. Luke in California for alleged sexual assault and battery, claiming that Dr. Luke would drug her and then have sex with her without her consent. She said Luke's abuse led to emotional distress and an eating disorder. She also filed a suit in the state of New York where some of the alleged attacks took place. Dr. Luke denied the charges and filed a countersuit for defamation. In April 2016 a New York judge dismissed her sexual abuse claims, saying they fell outside the statute of limitations; however other claims in that suit are still ongoing. In August 2016, Kesha dropped her suit in California, 18 months after initially filing, claiming it was no longer worth the stress.

Jameis Winston, NFL player
Back in 2012, Florida State University student Erica Kinsman said an unknown man raped her after meeting at a bar. One month later, she identified that man as Jameis Winston after seeing him in one of her classes. At the time, Winston was a star football player at FSU, and on track to win a Heisman Trophy. Scott Angulo, the lead investigator on the case who also had strong ties to FSU athletics, chose not to test Winston's DNA against Kinsman's rape kit for several months, but when Winston's DNA was finally tested, it was a match. However, prosecutor Willie Megs, an FSU alum, decided not to move forward with the case. With no criminal charges Kinsman sued FSU for mishandling her case, and the school settled with her for $950,000. She also sued Winston personally (he countersued her), and a trial is set for 2017. In 2015, Winston was the number one draft pick for the NFL. He is sponsored by Nike.

James Deen, porn star
James Deen's ex-girlfriend, fellow porn performer Stoya, claimed on Twitter in 2015 that he held her down and raped her. Following her public accusation, more and more women started speaking up about their experiences with Deen. Adult actress Tori Lux said Deen pinned her down and hit her in the face on set at a porn studio in June 2011. Adult actress Ashley Fire claimed she refused to work with Deen because he tried to rape her. Another adult actress, industry veteran Joanna Angel, tweeted about Deen, "He's dead on the inside and dead to me. He's literally the worst person I've ever met. That's all I'll say for now." Deen has denied all allegations.

Jerry Jones, Dallas Cowboys' owner
A woman named Jana Weckerly filed suit against Jerry Jones in 2014. Weckerly, an exotic dancer, accused Jones of forcibly touching her breasts and genitals, and kissing her without consent. She also said Jones tried to pay her to keep the incident quiet. Jones denied the allegations, and the lawsuit was later dismissed in mediation.

John Travolta, actor
In 2012 Fabian Zanzi, a cruise ship worker, filed a federal lawsuit against John Travolta claiming the actor disrobed in front of him, grabbed his hand and forced Zanzi to touch his penis. Travolta denied the claims and asked for private arbitration, which was denied by a court, meaning the trial would be public. Zanzi then dropped the suit. It's unclear if a settlement occurred. And during that same year, two massage therapists also sued Travolta for sexual assault and battery. One masseuse says Travolta groped him and masturbated in front of him during their session at a hotel in Beverly Hills, while the other accuser claims he was sexually assaulted while giving Travolta a massage at a hotel in Atlanta. Travolta denied the claims and both suits were eventually dropped. Later, according to Gawker, four more accusers privately sent demand letters to Travolta's lawyer also alleging sexual assault. According to documents discovered by Gawker, Travolta's insurer paid out $84,500 against two of these six claims.

Julian Assange, founder of Wikileaks
In late 2010, Swedish authorities issued an arrest warrant for Julian Assange after two different women said he raped them in Stockholm. One woman, known only as Miss A., says Assange got violent with her and forced her to have sex without a condom. The second woman, Miss W., claims she had consensual sex with Assange, but the next morning he began having sex with her without a condom while she was asleep. By the time Stockholm District Court approved a request to detain Assange on suspicion of rape, sexual molestation, and unlawful coercion, he had travelled to London. An international arrest warrant was issued in December 2010, and in 2011 the UK court demanded Assange be extradited to Sweden. In 2012 Assange asked for political asylum at the Ecuadorean embassy in London where he still resides today. Assange has denied the rape charge, claiming it was part of conspiracy to destroy Wikileaks.

Kobe Bryant, former NBA All-Star
Kobe Bryant was accused of choking and raping a 19-year-old woman in a Colorado hotel where she worked and he was staying in 2003. Bryant, who was married and playing for the Los Angeles Lakers, was arrested and charged with sexual assault, but maintained throughout the trial that the sex was consensual. According to reports, the victim had bruises on her neck and genital trauma. However, a week prior to Bryant's trial, the accuser announced she would not testify, and the criminal case was dismissed. Bryant later settled a civil suit with his accuser out of court. Bryant is still sponsored by Nike.

Mark Foley, former Florida congressman
Mark Foley served in the U.S. House of Representatives from 1995 until 2006, when he was forced to resign after allegedly sending suggestive emails and sexually explicit text messages to teenage boys (specifically congressional pages). According to reports, the FBI began investigating the texts on potential criminal charges, reasoning they could have amounted to soliciting teenage boys for sex. However, no charges were ever filed against Foley following his resignation. He reappeared on the political scene in 2016 as a supporter for Donald Trump.

Mark Salling, actor
In 2013, Glee star Mark Salling was sued by an ex-girlfriend who accused him of sexual assault and battery. The ex claimed Salling had unprotected sex with her without her consent. She also claimed Salling beat her up days later when she confronted him about the incident. Salling settled the suit by handing over $2.7 million. Then in December 2015, Salling was arrested on child pornography charges, and was indicted in May 2016. According to reports, police have found thousands of pictures so far. Salling is headed back to court in November and faces up to 20 years in prison.

Mike Tyson, boxer, actor
In 1991 Mike Tyson was arrested for raping 18-year-old Desiree Washington in an Indiana hotel room. In the trial, Washington testified that Tyson held her down on the bed and raped her, despite begging him to stop. Tyson claimed the sexual act was consensual, but the jury didn't agree: Tyson was convicted of rape and sentenced to six years in prison. He ended up serving less than three, but is now required to register as a sex offender. That hasn't held him back: He currently has his own TV show on Adult Swim called Mike Tyson Mysteries.

Nate Parker, director, producer
In 1999, Nate Parker, the director and producer of Birth of a Nation, was accused of sexual assault by a female classmate while attending Pennsylvania State University. The accuser, known as Jane Doe in court documents, claimed that Parker took her back to his apartment after a night of drinking where she fell asleep and later awoke to Parker having sex with her. She claims both Parker and his roommate, Jean Celestin (who collaborated on Birth of a Nation) raped her while she was unconscious, and she reported the incident to the police and the university. Both men admitted to having sex with Doe, but allege it was consensual. After a swift 2001 trial, Parker was acquitted of all charges but Celestin was found guilty. He appealed several times, and in 2005 his conviction was overturned. Their accuser committed suicide in 2012.

Other NFL players
In 2015, Broadly put together a list of 44 NFL players who have been accused of sexual assault or domestic violence. Some of those players, like Ben Roethlisberger, C.J. Spillman, Jameis Winston, already appear on this list. Others include Ray McDonald, accused of rape and domestic assault; Richie Incognito, accused of sexual battery with a golf club; Perrish Cox, accused of rape (acquitted); Prince Shembo, accused of sexual assault; Mark Sanchez, accused of sexual assault in 2006; Junior Galette, accused of sexual assault and domestic violence; Josh McNary, accused of sexual assault (acquitted); Jordan Hicks, accused of rape; Frostee Rucker, twice accused of sexual assault; and Ahmad Brooks, accused of misdemeanor sexual battery.

R. Kelly, singer
Over the years, the Grammy-winning artist has been accused by multiple women of having sexual relationships with minors and then videotaping it, resulting in child pornography. The emergence of a video in 2002 showing Kelly having sex with and urinating on an underage girl confirmed it. By 2002, Kelly was indicted on 21 counts of child pornography, but didn't stand trial until 2008. After less than one day of deliberations, a jury found him not guilty. Kelly was also sued by three women who claimed Kelly had sex with them as minors. One woman claimed he forced her to have an abortion. Kelly settled two of the suits out of court, but denied the claims of the third woman.

Rob Lowe, actor
In 1988, a sex tape of a 24-year-old Rob Lowe came out, featuring him having sex with a 16-year-old girl in Atlanta. Lowe was not criminally charged for anything since the age of consent in Georgia is 16; however, the teen girl's mother slapped Lowe with a civil lawsuit, which he settled. Then in 2008, several of Lowe's ex-nannies spoke out against him. One nanny filed a civil lawsuit and claimed he sexually assaulted, battered and harassed her. In one of her claims, she said Lowe placed his hand inside her pants in order to touch her crotch. Another nanny claimed she had a sexual relationship with Lowe and that he sexually harassed her. Lowe for his part sued all the nannies for defamation and denied the allegations. In 2009, all the lawsuits were dismissed.

Robert Packwood, former senator, current lobbyist
Robert Packwood, formerly a Republican Senator from Oregon, was forced to resign his position back in 1995 after allegations of sexual harassment, abuse and assault of women emerged. Even though he'd held office since 1969, the allegations against him didn't begin until 1992 when the Washington Post reported that at least 10 lobbyists and former staffers claimed to have been sexually harassed by Packwood. Some women said he would grope them or forcibly kiss them on the mouth (sound familiar?). A Senate investigation spanning three years began, and dozens more women came forward, including a young woman who said she was 17 when Packwood harassed her. Other incidents discovered included kissing, grabbing, and groping women, often by force. Packwood eventually resigned. But his career was not over, and even now he's a major player in Washington, emerging as a very powerful and well-paid lobbyist. He's also been asked to testify as an expert before the Senate Finance Committee.

Roger Ailes, former CEO of Fox News, current Trump advisor
Former Fox News anchor Gretchen Carlson made headlines this year when she accused Fox News chief Roger Ailes of sexually harassing her. She filed a lawsuit against Fox, which was later settled for $20 million. But Carlson wasn't the only woman to come forward: Following her admission, at least seven other women, including Megyn Kelly and Andrea Tantaros, also accused Ailes of sexual harassment and inappropriate sexual behavior. Kellie Boyle, another accuser and a former Republican National Committee field advisor, said Ailes told her, "You know, if you want to play with the big boys, you have to lay with the big boys." After the allegations reached a fever pitch, Ailes was ousted from Fox and is now working for accused rapist Donald Trump.

Shane Sparks, choreographer
In 2009, Shane Sparks—also a judge on America's Best Dance Crew—was arrested on felony charges of child molestation stemming from a sexual relationship he had with 14-year-old girl 15 years prior. In 2011, Sparks pleaded no contest to having unlawful sex with a minor under 16. He was sentenced to 270 days in county jail. Then in 2011, documents revealed Sparks had sexually abused at least six other underage girls. According to the docs, in one case Sparks allegedly drove a 12-year-old to his home after dance class, began kissing her and pinned her down. The docs also claimed the alleged victim told Sparks she was a virgin, but Sparks "ignored her pleas and penetrated her vagina for several minutes. He then drove her home." Now out of jail Sparks is featured on shows like "Growing up Hip Hop" on WeTv.

Shaun White, Olympian
In August 2016, Olympic champion Shaun White was sued by former bandmate Lena Zawaideh. According to court documents, Zawaideh claims White sexually harassed her, forced her to watch porn that sexualized human fecal matter, would send her graphic images of erect penises, and made her watch a video that included a couple killing a bear and then having sex on top of it. She also claims White one time stuck his hand down the front of his pants and attempted to make her smell it. White denied the allegations.

Stephen Collins, actor
Stephen Collins, best known for playing the dad and reverend on 7th Heaven, was investigated on suspicion of child molestation charges in 2014. The investigation began after an audio tape leaked, in which a man, allegedly Collins, can be heard admitting to child molestation. Collins later confessed, describing events with three victims. "On the recording, I described events that took place 20, 32, and 40 years ago," Collins told People. Collins was never prosecuted for the sexual abuse as the statute of limitations had run out.

Terrence Howard, actor
In 2015, Howard's ex-wife sued the Empire actor claiming he assaulted her back in 2013. But she was not the first woman to come forward about Howard's alleged violence toward women. Back in 2001, he was arrested for assaulting his ex-wife Lori McCommas, and pled guilty to disorderly conduct. In 2000, Howard was arrested for assaulting a female flight attendant. The charges were later dropped. And his ex-girlfriend May Seng Yang also claimed he was abusive, but they settled out of court.

Terry Richardson, photographer
Famous fashion photographer Terry Richardson has on several occasions been accused of sexually abusing models. According to reports, more than one dozen women have accused the fashion photographer of inappropriate behavior during photo shoots since 2010. Some have even written personal essays describing the alleged abuse, like Richardson "shoved his hardening dick into my face." The outpouring of allegations caused some publications to cease working with him. Richardson has denied wrongdoing and continues to get high-profile gigs.

Woody Allen, director, producer
Woody Allen is well-known as an Oscar-winning filmmaker, but he's also well-known for allegedly molesting his adopted daughter Dylan Farrow when she was just seven years old. The allegations of abuse were widely reported in the 1990s, but resurfaced significantly in 2014 when Farrow wrote an open letter in The New York Times describing her recollection of what happened. In the letter, she claimed Allen "took me by the hand and led me into a dim, closet-like attic on the second floor of our house. He told me to lay on my stomach and play with my brother's electric train set. Then he sexually assaulted me." She went on to describe this behavior as routine. Farrow then called out nearly all of Hollywood—including stars like Cate Blanchett, Scarlett Johansson, Alec Baldwin and Kristen Stewart—for continuing to work with and honor Allen. For his part, Allen was never prosecuted for sexual abuse. However, the state attorney at the time said publicly he did have probable cause to press charges against Allen but declined, due to the fragility of the "child victim." Allen maintains his innocence.
Taryn Hillin is Fusion's love and sex writer, with a large focus on the science of relationships. She also loves dogs, Bourbon barrel-aged beers and popcorn — not necessarily in that order.