SAG HARBOR, New York—There's something of a consensus in the Hamptons, one of America's most gratuitously expensive places to summer, that it's all about who you know. I hear this from the e-commerce-trader-turned-realtor in the powder blue suit jacket who passes estates from the hands of one billionaire to the other as a "hobby, really," and I hear it from Raphael the Caribbean sign painter-slash-handyman who's only here because some rich kids visited his island and took a shine to him and helped set him up in a place to live, practically for free. Out here, who you know dictates what benefit gala you're invited to, which restaurants will serve you. Sometimes even congressmen don't make the cut. It also dictates how and who and when you serve, in a 118-mile stretch where untold numbers migrate every year to labor as much as they possibly can and feed off the summer whims of the insanely rich and the regular-ass wealthy alike.
The seasonal workers out in the Hamptons, the engines behind the whole operation, tell me they're saving the money they're making out there. They're using it to open a restaurant in their home country (to serve tourists), to pay off their loans (culinary school, naturally), to put themselves through business school and open their own hotel. If it isn't their first summer, they tend to say it's their last—unless they're the kinds of bartenders who have a following among the old-money families in Sag Harbor, or get invited to serve at the lavish mansion parties by the sea, in which case they'll probably come back to rake in a couple grand every night, every summer, forever.
On Sunday morning they start early, around 5 or 6 a.m.—even in Montauk, which thanks to the shrewd dealings of a handful of surf-enthusiast developers and Brooklyn nightclub promoters has shifted from a sleepy lobster-shack town to something like Far East Williamsburg. The hotel staff—Latino teenagers from the surrounding towns, a 28-year-old from the Bronx out for the summer with his cousin—walk down the sandy grid of beachfront properties in pairs dressed in khakis and matching polos. By 9 a.m. housekeeping carts are rolling down the wooden pool decks. Cooks, shirtless with towels tucked into their belts, get in an hour later to turn the fryolater on at the Sloppy Tuna; they'll be at it for 12 or 14 hours, while on the other side of the kitchen door the restaurant's deck fills up, buckles under the weight of bodies in salmon shorts bopping to house music, empties out again around 4 a.m.
"The money's okay, but it's really about the hours," one of the cooks tells me. "You can work 75-hour weeks here."
G/O Media may get a commission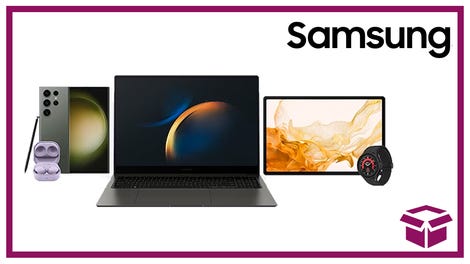 24 hour deals
Discover Samsung - Daily Deal
Most everyone out here works like that, but the character of those 75-hour weeks is largely dependent in the Hamptons—and in most places where the wealthy have clotted—on what level of service work you have access to. Across the country, urban centers have shifted their focus from manufacturing to experience economies; federal statistics repeatedly project service occupations as the largest and fastest growing sector of the U.S. economy. Now, jobs previously considered stepping stones or the purview of the washed-up and recently unemployed have become massive, hyper-professionalized positions, tweaked to accommodate the tastes of the upper class. Young professional waitresses are expected to memorize Times restaurant reviews; meanwhile the question of whether a $15-an-hour wage would bring fast food itself to its knees was debated over the course of years. All of which is to say: There's a massive income gap in the service industry, one that's spookily reminiscent of the hierarchies that created it in the first place.
Generally, the wealthier a zip code the more services it requires—nannies, bartenders, drivers, waiters, landscapers, and in the case of the Hamptons, apparently, little people firing off super soakers filled with Champagne. I wanted to see what the most extreme stratification of the service market might look like, in a place where during the summer the population increases five times over and even a spot in a trailer park might set you back half a mil. The growing number of jobs in hospitality and the deepening hierarchies within them—distinctions of class and race and nationality—happen everywhere. But in the Hamptons it's all happening at its the most accelerated pace, with the most money, and over a period of only three months a year.

💰 💰 💰
The workers I met came from the Dominican Republic, from New York City, from Miami, from the Czech Republic, from Ireland, and from the areas north of the Long Island highway that connects the Hamptons to Manhattan. The strata I observed among them follow familiar lines: If you speak English well and know your way around a good wine you're likely to be raking in the good money; you're paid as much for the comfort and cultural cohesion you provide as anything else—being white and looking good in eveningwear certainly helps, too. Back-of-the-house workers, the dishwashers and bussers—or the landscapers who chainsaw their way through the walls of greenery protecting the Hamptons' compounds—can make less than minimum wage. And of course having the ability to travel here to make money is a privilege in itself. Over the last few years Latino immigrants setting up shop in the Hamptons full-time, cashing in on estate maintenance and the spring construction gold rush, have made enemies along with their wages.
Last December the town of East Hampton instated a rental registry law to combat "rising concerns" over share houses and overcrowded single-family homes. The first bust, in May, found nine adults and four children living in a tiny, dilapidated house on an unkempt lawn. Attempts to build affordable apartments to house the area's year-round service class incites petitions and editorials nearly every year—including, in 2012, from a group incredibly called "Unoccupy Springs."
The Hamptons shouldn't become like other places, the thinking goes. Don't pave over our quaint hamlets, our single-road small towns. Surely unrelated is that those clapboard storefronts on Main Street house a Tiffany's and a Sotheby's auction house. Or that when I visit Sag Harbor looking for a bartender, Paul Frankenbach, who rakes in as much as $40,000 between Memorial Day and Labor Day, I actually hear the word "riff-raff" uttered by a girl dressed in all white. Whatever that word means to kids these days, it showed up at her party last night and made things weird for her. Girl couldn't have been a day over 12.
Paul has little trouble finding a place to post up for the season; he says he's always got a friend of a friend inexplicably subletting their place. He even lives in his own room, a rarity these days, even among the professionalized restaurant class, many of whom cram into their own share houses for the summer. Paul works right near the harbor at a place called Wolfer's Kitchen, one of those white tablecloth deals with seating that spills out onto the street. The food at Wolfer's is seasonal, Mediterranean-inflected, and, according to its menu, "ultimately wine-friendly" above all else.
Paul works hard but he's pretty stoked, and understandably so—he's an industry lifer from Southampton, clean-cut, a half-step too refined to be a bro. He makes a killing every year. The "over-privileged" don't bother him too much; they're gonna be the way they are, you just gotta find a way to deal. He makes a point of describing himself as a happy person.
And no wonder: Now he splits his time between bartending around here and kicking it in Miami. A lot of restaurant people run that circuit between Florida and New York, following the money, of which there are literal yachtloads. "It's long hard days we work but what we get in return is really good," Paul says. So good, in fact, that he takes it down south in September and doesn't work more than four days a week the rest of the year. He travels around his adopted state and the Caribbean during the off season. "You put the work forward and there's always a return," he tells me earnestly.

💰 💰 💰
The visitors that glut the Hamptons require an incredible amount of staff, and they do work hard, but to widely variable returns. In the Hamptons, the most fantastic, multi-million dollar compounds are carefully cloaked by landscaping so well-manicured it looks like wilderness. At the highest echelons service workers are similarly invisible. The wealthiest summerers, usually the international money, imports its private army in its entirety, housing chefs and stylists and nannies in separate, nearby homes (the ones without pools, natch).
Owners of local spas like Gurney's house kids on 90-day work visas in motels and apartment complexes they've purchased specifically for the purpose. Business owners have a tendency to become landlords, de facto. Waitresses come in from Brooklyn and cram into the area's few remaining rental properties, working and partying so hard one told me by the end of her first season she was "literally peeing blood." Nannies cluster at the bus stops at all hours; one, Isabelle, told me she commutes an hour and a half to get out to East Hampton. It's seasonal, sure, but every year she drops what she's doing to come back, the money is so dependably excellent.
For contractors and landscapers, there's a massive crunch before the Fourth. "They bought a million-dollar tree, they want it in for that fucking party," one told me. "It's a goldmine out here." Often, they'll in turn hire migrant workers, some of whom hang out at the local train station canvassing for work, to do the hard labor. On the Hamptons' main throughway, jeeps and convertibles and limos are nearly matched in number by beat-up Ford trucks making the long commute from cheaper environs. A few years ago, road work couldn't even get done in the summer; there simply weren't any crews left in town to do the work.
I'm told the summer workers used to be all Irish—there was a special work program for decades that filled the frozen yogurt shops and bars with them. In fact, I only found one, and she was kind of peeved. "I make 10 dollars an hour at a coffee shop," she told me, smoking a cigarette in the doorway of a motel owned by her employer. "I could make more than that at home." Which is where the eastern European kids come in, of which there are more each year. They have their own little motels where they're stacked in co-ed bunks, eight to a room. They call it little Chvaletice, after the small village in Czech they're all from. They joke there's no one left in their hometown of 3,000, that everyone is working in the U.S.A.
"I've been dreaming about this for years," Andrew Sawek tells me. He's a 25-year old from that aforementioned village, a lanky guy in a colorful Nike tank top. By "this" he means visiting America, and paying $200 a week to share the beer-bottle and laundry-strewn bunkhouse we're in, and working at a farm-to-table catering company where he wakes up at 6 a.m. to make sandwiches he will then serve in the evenings at gallery openings in posh East Hampton. And, obviously, hanging out with Americans, going to their bars, flirting with their girls. In the words of his friend Lukas Withier, a line cook at a fried oyster joint, it's about "meeting people who are more intelligent." Of his job, Withier, who is hungover from last night's trip to the faux-Belgian beer garden down the way, has two syllables: "It's hot."
Sawek knows people, and his English is pretty good, so he's paid quite well—overtime and everything, $15 an hour. He's got a plan, when he goes home, to open up a cafe with his buddy, serve pancakes and coffee to the international techno heads who make the pilgrimage to his country for week-long music festivals. He ticks off the profit margins, tapping a picnic table outside the dark outline of his room for emphasis: All you need is eggs, flour, milk. You make them for 20 cents. You sell them for five dollars! 10! He's seen it happen. People are stupid, they always line up.
When he got here Sawek was immediately hired and fired as a barback, but luckily he's got friends who have been running the summer hustle for years, and they heard about an opening at the small catering business. It's the same friend who found all these former Chvaleticites housing and jobs in the first place. (One of them told me he heard their bunkhouse was the most expensive housing in the Hamptons. I assured him it wasn't.)
The same sweet deal can't be said for all of his bunkmates, though. The girls tend to be paid less. Marketa Morova, 25, a tiny girl in hip, woozy eyeliner and a long black smock, makes around $8 an hour bussing tables every morning at one of the shabbier hotels in Montauk. When I visit her, the breakfast rush is nearly all families with screaming kids; there are framed, faux-Romantic posters of mermaids in various states of repose on the walls and fishing nets draped over the basement-level windows. Morova doesn't like living with so many boys—"It's crazy in there!" she says, eyes wide in earnest shock, and it's expensive in America, but she doesn't mind the job too much. Her hours at the hotel vary but if she's working 60-hour weeks, minus the rent for the bunkhouse, she'll make more than three grand this summer. And, as her friend Suzana, who works in a frozen yogurt shop, points out, where they're from they'd be making, like, a dollar fifty an hour. Plus, people smile at you here. "In my country, everyone just stares at the ground," Morova says. She wants to see the Statue of Liberty by the time the summer is out.
As with most things of this nature, how kindly you look on the work depends on how well you're doing. Later that night, after the courtyard in little Chvaletice has emptied out, its residents passed out with blankets over their heads, I go to a bar where I hear restaurant workers hang. In fact, there aren't many—though for a dive, there are a lot of people dressed like they're full-on clubbing, the women in high heels and jumpers that probably require two-sided tape. It's where I meet Raphael, the guy who ended up here from the Caribbean, and he tells me that as long as you get results in the Hamptons you'll be okay. "Where I'm from, it's tourist season all year round," he tells me. "At least here it's only half the year." He's looking forward to seeing what happens when everyone leaves; he hears there aren't any cops.
But I also speak to Jo-Anne, who's here with her wife. They have three kids, live in Northampton. "Like, 10 miles away, and they live so good, it's like another world," her wife says. "I mean, it's not like we don't live okay, but."
As care workers for the elderly—considered the fastest growing segment of the booming service economy—they don't get out much. They joke about that as they take selfies from the bathroom to the bar to the porch. Recently Jo-Anne left her job closer to home to do private nursing in the Hamptons. "The money's better, and it's all the same work," she says. "But there's something different about wiping someone's ass while they're sitting in front of their own personal private pool."