When Nigerian militant group Boko Haram abducted nearly 300 girls from their school in a village in Chibok last month, the story didn't immediately break through major media channels.
The very immediate and continuous threat to this Nigerian community was dwarfed by important but exhausted stories like flight MH370 and the Korean ferry disaster. BoingBoing blogger Xeni Jardin was less forgiving, pointing out "perhaps if the girls were on a ferry in Korea, a jet liner in the Indian Ocean, in the owner's box at a Clippers basketball game, or if they were white, we'd care more."
Over the weekend of May 4, eight more girls between ages 12 and 15 were taken from the nearby town of Warabe.
On May 5, authorities claimed about 53 of the kidnapped girls had managed to escape and return to their families, but hundreds are still missing. In a recent message, Boko Haram leader Abubakar Shekau vowed to sell the girls into slavery.
G/O Media may get a commission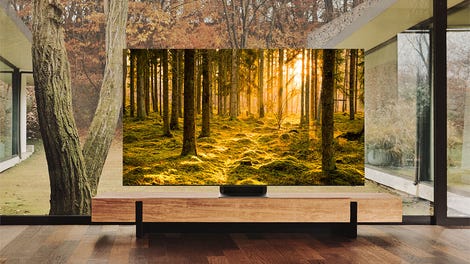 Up to 40% off
Samsung Smart TVs
At this point, most major media outlets are covering the kidnapping. But with the Nigerian capital hosting the World Economic Forum on Africa starting May 7, it is surprising that attention to this kidnapping was not more immediate.
Nigerian president Goodluck Jonathan has asked for international assistance in finding the kidnapped girls and bringing the perpetrators to justice. U.S. Secretary of State John Kerry promised to help the abductees and the Nigerian government when he explained "we are working to strengthen Nigeria's institutions and its military to combat Boko Haram's campaign of terror and violence."
Still—in an age of advanced surveillance technology where drones supposedly keep insurgencies in check, it's deeply troubling that so many innocent children remain lost, in dangerous hands.
Andy is a graphics editor and cartoonist at Fusion.