What are we reading this morning? Take a look for yourself. Here's a link dump to go with that cup o' joe:
The Army will soon be prototyping Iron Man suits. Hey, at least that's good news for anti-drone activists, right?
And speaking of the Army, they've just built a whole city—with a bank, subway stations, and even an embassy—for them to train on.
What the Florida? State trooper sues as a result of being harassed by 88 other cops for arresting one of their own.
What the Florida? Part Deux. In Pensacola, it is now illegal for the homeless to cover themselves up with blankets.
GIF BREAK!
G/O Media may get a commission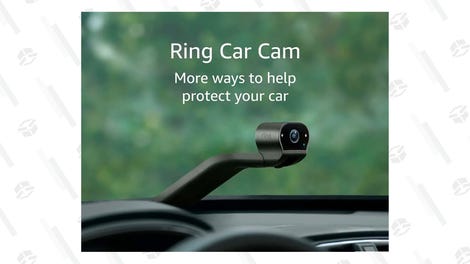 Women truly are size queens. According to a new Rice University study, females do care about their partner's height.
I knew there was a reason I wore t-shirts and hoodies: dressing down can actually boost your social status.
Trans comedian Avery Edison livetweeted her detention at the Toronto airport and it wasn't pretty.
With all this talk about Sochi 2014, how about we take a look at the abandoned Olympic sites of the 1984 Winter Games held in Sarajevo?
The best way to worship and practice your religion is to be completely naked, according to a congregation in Virginia.
A look at the new Robocop's 3-D printed suit.
Fidel Martinez is an editor at Fusion.net. He's also a Texas native and a lifelong El Tri fan.