Since The Washington Post published allegations on Thursday from four women who say they were as young as 14 when Roy Moore propositioned them, we've been treated to a parade of Republicans doing two things: carefully distancing themselves from Moore, or saying ghastly and despicable things in an attempt to defend him.

The former judge has denied the allegations and went so far as to brazenly try to fundraise off the "attacks."
Here are few of the absolute worse reactions to the Moore story from people who clearly have found no limit to the depths they'll sink to in service of winning this election. Remember their names. (Emphasis mine throughout).
Alabama state Representative Ed Henry
Henry told the local newspaper that not only is he not "buying" the allegations, but that law enforcement should go after Moore's accusers:
"If they believe this man is predatory, they are guilty of allowing him to exist for 40 years. I think someone should prosecute and go after them. You can't be a victim 40 years later, in my opinion," Henry told The Cullman Times.

"I'm not buying it," the Republican also said. "It's too easy for someone to make these accusations. It's foolish to go down that road, it's like what if a frog had wings, he wouldn't bump his ass every time he jumps."
G/O Media may get a commission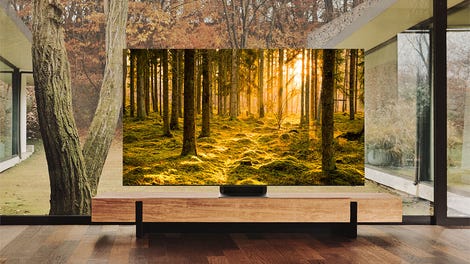 Up to 40% off
Samsung Smart TVs
Alabama state auditor Jim Ziegler
Ziegler defended the former Alabama Supreme Court judge by comparing his alleged misconduct to the biblical story of Mary and Joseph in an interview with the conservative Washington Examiner:
"Take Joseph and Mary. Mary was a teenager and Joseph was an adult carpenter. They became parents of Jesus."
Breitbart editor Joel Pollak
Pollak decided to argue in an interview with MSNBC that Moore's initiation of relationships with women who were 16 and 18 at the time when he was in his 30s was A-OK:
The 16-year-old and 18-year-old have no business in that story, because those are women of legal age of consent at the time the relationship was. As far as we know, there's only one relationship that's been alleged that's problematic.
Sean Hannity
In a very strange exchange on his show last night, Hannity started by casting doubt on the allegations and later claimed he "misspoke" when he agreed with his guest that the encounters between Moore and underages girls were "consensual."
Ann Coulter
Coulter stopped by fellow right-wing zealot Laura Ingraham's Fox News show last night to offer the well-worn defense that Moore's pursuit of underage girls was OK because norms were different nearly 50 years ago.
As for, if you haven't read The Washington Post article to the viewers, they will be talking about how there are all these women coming forward. No. There's one. There is one allegation of a woman—yes, he dated girls who were 17, 19 when he was 30. We might find that a little creepy today, but this was nearly 50 years ago. The one serious allegation is a woman—or at the time she was 14 years old who claims actual molestation. But—and who knows. I'd like to see what his response is. But, you can't help thinking about the timing here, Laura.
Liberty University President Jerry Falwell Jr.
The head of the evangelical school tellingly invoked the numerous allegations against Donald Trump, which surfaced just ahead of the election but failed to sink his candidacy, in defending Moore.
"It comes down to a question who is more credible in the eyes of the voters — the candidate or the accuser," Falwell, who endorsed Trump, told Religion News Service. "I believe the judge is telling the truth."

"The same thing happened to President Trump a few weeks before his election last year except it was several women making allegations," Falwell told RNS in an email. "He denied that any of them were true and the American people believed him and elected him the 45th president of the United States."
Local Alabama GOP officials
Perhaps those that take the cake are the local Republican officials that the Toronto Star's Daniel Dale spoke with, who made some truly repugnant attempts to rationalize the allegations away.
Seriously, read every one of these: