New York City is the most diverse city in America, with nearly five million people self-identifying as people of color. This means the city has lots of women- and minority-owned businesses: approximately 305,000 of the former and 403,000 minority of the latter.
In theory, New York City government agencies should have no problem meeting goals of spending money on minority and women-owned businesses. But a new audit by New York City Comptroller Scott M. Stringer has given the city government a failing grade of D+ in doing business with minority and women-owned businesses.
"New York City is home to the largest and most diverse cluster of businesses in the United States," Stringer says in the report. "The fact remains, however, that minority and women-owned business enterprises (M/WBEs) continue to receive an unacceptably small slice of the City's procurement budget."
The share of city procurement dollars going to such businesses climbed to 5.3% in FY 2015. While that his up from a low of 1.6% in FY 2007 and surpasses the most recent peak of 5.0% in FY 2012.
But it still only amounted to only $725 million of the City's $13.8 billion procurement pool, 42% below the city's goal of FY 2015 goal of $1.725 billion.

G/O Media may get a commission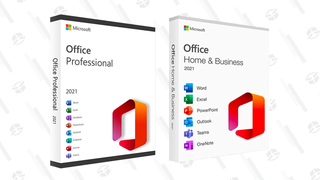 89% off
Microsoft Office Professional 2021 Lifetime License
"The numbers don't lie, our city has been failing miserably," comptroller Scott M. Stringer told me.
Black- and Hispanic-owned businesses saw some of the greatest shortfalls in goals. For instance:

Hispanic-owned businesses received a total of $1.1 million in professional services spending, just 1.2% of city goals
Black-owned businesses received $3.6 million in construction spending, just 2.2% of city goals
Black-owned businesses received $5.3 in professional services spending, just 4.1% of city goals
Stringer's office says mayoral agencies are not holding prime contractors accountable in ensuring they are spending on and keeping track of minority subcontractors. The percentages above may also underestimate goal shortfalls: the Comptroller says agencies are not enforcing proper data entry into the City's online vendor portal.
"This makes it impossible to accurately measure spending with M/WBE subcontractors and takes a valuable tool away from the M/WBE community," Stringer's office says.
To remedy the situation, Stringer is demanding agencies enforce reporting standards, and providing more training to businesses themselves to show how they can win city contracts. And to further increase spending, he also suggests expanding the goals to include spending further down the supply chain of vendors.
"Every agency must be working with these small firms to bring them into the economic mainstream," Stringer said.
Rob covers business, economics and the environment for Fusion. He previously worked at Business Insider. He grew up in Chicago.