On Monday morning, Ciara McElveen, 26, was found with multiple stab wounds on a street in New Orleans' Seventh Ward. Soon after, she died in the city's University Medical Center.
A witness told police McElveen had been sitting in a car with a man, who then allegedly stabbed her and dragged her out of the car before driving away, the New Orleans Times-Picayune reports.
McElveen was a black transgender woman. She studied at Dillard University, according to her Facebook profile, and a friend told Mic she had worked at one point doing outreach to homeless people in the city.
She was the second trans woman of color to be killed in New Orleans in just two days, after the murder of Chyna Doll Dupree, who was shot on Saturday night. Dupree and McElveen were the fifth and sixth trans people whose murders have been reported nationwide so far in 2017, according to the National Coalition of Anti-Violence Programs.
Then news came Wednesday that another black trans woman, Jaquarrius Holland, was shot and killed in Monroe, LA, on Feb. 19, Mic reported, making her the seventh reported trans murder in 2017. Like so many trans people before her, local news reports misgendered her, further delaying news of her death. Trans advocates and community members in New Orleans mourned their losses this week.
G/O Media may get a commission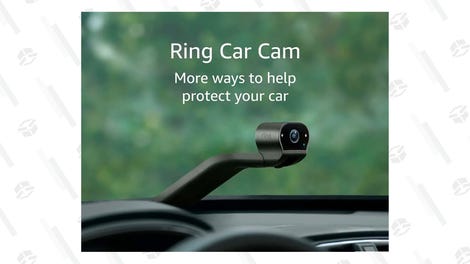 "We need jobs, housing, education, and access to safe spaces—and yet we continue to have to simply fight for our lives," wrote New Orleans-based trans advocacy group BreakOUT! in a statement responding to the two deaths in their community.
In the first two months of this year, Mesha Caldwell, Jojo Striker, Jamie Lee Wounded Arrow, and Keke Collier have all lost their lives, in addition to the three trans women in Louisiana.
The rate of murders of trans people in 2017 are keeping disturbing pace with last year's, which reached a high: twenty-three trans people were killed, by the NCAVP's count, many of them trans women of color. In 2015, the organization recorded 16 transgender victims of homicide—13 of them were transgender women of color.
It's unclear how many of those murders were investigated as hate crimes, because hate crime laws in 29 states do not cover gender identity and four states (South Carolina, Arkansas, Wyoming, and Indiana) don't have any hate crime laws at all, according to the Movement Advancement Project.
That rising death toll over the past few years could be partly attributed to an increase in how many homicides of transgender and gender non-conforming people are reported and accurately identified by law enforcement and media.
But that doesn't mean that trans people feel protected by law enforcement: As the number of hate-crime related deaths and injuries recorded by the NCAVP has risen, the number of LGBTQ survivors of hate crimes reporting to police dropped: from 54% in 2014 to 41% in 2015. Of those who went to police, 80% said they were met with hostility or indifference, according to the NCAVP's most recent LGBTQ Hate Crimes Report.
And those numbers are still likely to undercount the number of trans people who have been killed over those years, because of under-reporting to police, and mis-gendering in reports by police and media. These statistics represent a disproportionate level of violence that trans people, especially women of color, continue to face.

"Trans women don't want any special privileges," Syria Sinclair, a friend of Ciara McElveen's in New Orleans, told Mic. "We should have the right to live our lives open and free and not be taunted and traumatized by the general public if they don't approve."
Advocates worry that the already dire situation could worsen for trans people over the next four years, with an administration that's already signaled a lack of commitment to upholding transgender rights. While these homicides might seem far removed from the bathroom bills of North Carolina and Texas, advocates are concerned that trans people are being even further marginalized by the rhetoric that's used to push those bills by de-humanizing them.
"These actions don't happen in a vacuum. They contribute to a deadlier society for transgender people, particularly Black transgender women. Yet when our community members die, particularly when they are women of color, they are often misgendered in media reports if their deaths are recorded at all. In coverage of policy debates and rising visibility for our community, these women who should be at the center are forgotten," Kris Hayashi, executive director of the Transgender Law Center, said in a statement responding to this year's homicides.
Recent victories in district court cases are a sign that battles for trans rights might play out in courts and at local and state levels over the next four years. But meanwhile, trans people—and especially trans women of color—continue to be at risk, and in too many cases, lose their lives.