Chris Hughes is trying to explain what his vision is for The New Republic. He was in Washington on Monday, talking to his remaining staffers — as well as some of those who left. He's been talking to David Folkenflik, at NPR. And he also spent 25 minutes on the phone with me, patiently trying to walk me through what on earth is going on.
For a man who made his fortune in communications, it has to be said that Hughes is having difficulty with this one. One of his former employees, Julia Ioffe, told Folkenflik that she still couldn't tell you what Hughes's vision is: the noises coming from Hughes and his newly-installed CEO, Guy Vidra, are "so vague, and so full of Silicon Valley buzzwords," she says, that it's almost impossible to find any there there.
Similarly, my conversation with Hughes left me with many more questions than answers. Hughes explained that he is not by his nature a senior-managment executive type, and that he had hired Guy Vidra as CEO to essentially run the company. That included marketing, advertising, HR, all the nuts and bolts. But crucially, the CEO role was very much in charge of editorial, too. And it took less than two months for Vidra to decide that Gabriel Snyder (who was already interviewing for a senior digital position) would make a better editor than Frank Foer. Snyder was offered the job, Gawker heard the rumors, and Foer ended up finding out that he was fired by being forced to make a humiliating phone call to Hughes. Within a day, more than a dozen of his fellow employees had followed him out the door, convinced that they  no longer wanted any part of Hughes's project.
That project includes a severe cut in the number of print issues being printed, to just 10 per year; a large expansion of the New York office; and a faster, more digitally-native focus. All journalistic organizations fall somewhere on a spectrum from fast (Bloomberg News, say) to slow (Harvard Business Review); Vidra and Hughes clearly felt that The New Republic was too slow and needed speeding up. Gabriel Snyder, who ran the fast-paced Atlantic Wire and who is coming off a tour of duty at Bloomberg, was the perfect man to put in charge.
Hughes rejects the idea that he's moving the magazine to New York: The New Republic is still going to have politics at its core, he says, and as such the DC bureau isn't going anywhere. But the fact remains that the owner, the CEO, and the editor are all going to be based in New York — and anybody who's ever worked at a publication with New York and DC offices knows what that means. There will be tensions and turf wars, the New Yorkers will win those battles, and the DC crew will grow ever-larger chips on their shoulders.
G/O Media may get a commission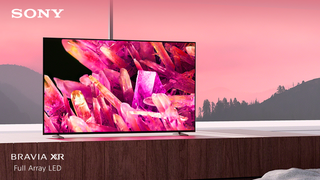 $400 off
Sony 55 Inch 4K Ultra HD TV X90K Series
Hughes also says that he's committed to the culture pages, the abrupt departure of Leon Wieseltier notwithstanding. Then again, that wasn't really the question I asked him: what I wanted to know was whether The New Republic would continue to publish the kind of highbrow intellectual material for which it has long been renowned. Will it still publish meticulously-edited 4,000-word review-essays? Will it maintain its position alongside the New York Review of Books as a natural home for longform literary reviews and a central forum for important intellectual debates?
I still don't know the answer to that question; frankly I don't think anybody does. Snyder has a huge amount of hiring ahead of him, with a new culture editor near the top of his list, and anybody worthy of the job is (one hopes) going to be a big enough personality that they will carve out their own vision, rather than simply trying to second-guess what Chris Hughes and Guy Vidra might want. And while it's reasonable to expect more of a high-low mix, the back of the book — just like the rest of the magazine, really — is at the moment one big question mark. Hughes and Vidra thought that they were replacing an editor; instead they now find themselves having to rebuild a large swathe of the senior editorial team. Until that team is put in place, it's probably premature to start speculating too much about what exactly it's going to put out.
What's crystal clear, however, is that anything similar to the status quo ante is, as far as they're concerned, unacceptable. A lot of my conversation with Hughes was centered on words like "viable" and "sustainable" and "if I fell under a bus tomorrow". In a Washington Post op-ed, Hughes wrote, a bit weirdly, that his aim at TNR is "to become a sustainable business and not position ourselves to rely on the largesse of an unpredictable few." Is he calling himself unpredictable? Possibly yes. But after talking to him, I think I have a better sense of what he means. He's OK with further losses: "I'm prepared to continue to invest at the rate I have in the past," he told me.  That word — invest — is important. An investment is not a gift, it's not a consumption expense; it's not a charitable donation. It's a way of allocating money today in the expectation of some kind of return on investment tomorrow. If TNR becomes a viable media property as a result of Hughes's investment, then it will all be worthwhile. But Hughes clearly has no interest in underwriting annual losses in the mid-seven digits in perpetuity, if those losses don't end up building something lasting and valuable.
The obvious parallel here is Evan Williams, who raised external venture capital to help fund his loss-making media company Medium. Williams, who's even richer than Hughes, could easily pay for Medium himself, but he wanted the discipline of being responsible to financial investors, as well as the external vote of confidence that his company, its losses notwithstanding, still has a significantly positive valuation. Hughes, I'm sure, would love to be in such a position.
But getting there is not going to be easy. Hughes says that he has no desire "to chase traffic with listicles and slide shows," but he aspires to competing directly against companies with 30 million unique visitors or more; with tens of millions or even hundreds of millions of dollars in funding; and with no legacy constraints in the form of a costly print product and a brand associated with wonkish liberalism rather than popular digital content. How can The New Republic possibly become viable in a world where advertisers don't even return your phone calls if you can't show 20 million uniques?
Hughes thinks it's possible: that he can sell his high-end audience to a select group of brands — Credit Suisse and BP have already signed up — who see an uncommon degree of influence within TNR's relatively small reach. But there's no good reason, at least not yet, for any of the rest of us to believe him. Hughes wants to rescue The New Republic from its quasi-permanent status as a financial basket case. But it's a long shot at best. And if he fails, he will always be remembered as the proprietor whose desperate gambit ended up killing the very thing he was trying to save.