The New York Times has told its freelance contract workers that they will be held to the same guidelines as full-time employees when it comes to "safeguarding The Times's reputation for fairness and impartiality"—even when they're not on assignment.
"Readers do not distinguish between freelancers and staff reporters in The Times, so as far as possible we expect outside contributors to adhere to the same standards as Times staff members," Philip B. Corbett, the paper's associate managing editor for standards, wrote Thursday in an email to freelancers obtained by Splinter.
No argument here against maintaining the high quality of the Times' core product. Whereas many publishers have withered amid Big Tech's dominance of digital advertising, the Gray Lady has seen a steady financial turnaround by selling top-shelf journalism directly to consumers. In a memo Thursday, editors boasted of 3.5 million paid subscriptions to news, cooking, and crossword offerings. Reader revenue now accounts for roughly two-thirds of the company's business.
But Corbett's note suggests freelancers will be subjected to the paper's standards even when they're not producing content for the publication. "Because of The Times's high profile, our freelance contributors are often viewed as 'Times journalists' even when they are not specifically working for us," he wrote. "That is especially true when a freelancer's social-media bio mentions a Times affiliation."
In October, the Times unveiled a new social media policy that put a high premium on its newsroom maintaining the appearance of objectivity, arguably giving ammunition to the paper's bad-faith critics. To take one recent example: After the Times' editorial board—part of its opinion section—began tweeting in opposition to the GOP tax bill in late November, the president took aim:
G/O Media may get a commission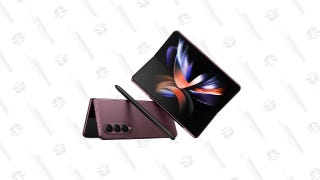 Save Up to $300
Galaxy Z Fold4
Fox & Friends' Steve Doocy, meanwhile, played the role of presidential waterboy by reading the Times' social media policy on live TV. Context and nuance are no use to such critics, of course. But the number of variables at play in any given situation would seem to make consistent policing of whether statements sound political an impossible task. Nevertheless, the paper is now doubling down on the idea with its vast network of outside contributors.
"Freelancers should take care to avoid activities on social media that would damage the credibility of the journalism they do for The Times," he wrote. "Strident partisan advocacy or offensive personal attacks risk undercutting a reporter's credibility. Times editors may decide not to offer future assignments if they believe a journalist's online presence shows poor judgment or could undermine The Times's reputation."
The memo follows MSNBC's decision this week to cut ties with contributor Sam Seder amid a right-wing smear campaign targeting an out-of-context rape joke he tweeted in 2009. Network brass reversed their decision and reinstated Seder within days. But Mike Cernovich, the alt-right figure who spearheaded the effort, has subsequently said that he's combing through other journalists' Twitter feeds as well. If an eight-year-old tweet nearly pushed a major cable channel to sack an on-air personality, lowly Times freelancers might want to revisit their own social feeds.
When I asked Times spokeswoman Danielle Rhoades-Ha if there was anything in particular that spurred Thursday's note to freelancers, she responded that it was just "a general reminder, which [Corbett] sends periodically."
If you are a Times freelancer who's previously had run-ins with their internal guidelines, please give a shout: david.uberti@splinternews.com.
Read Corbett's full email below:

TO: ALL TIMES FREELANCERS

December 2017

This is a periodic reminder about The Times's newsroom ethics policies.

We expect all our journalists — staff members and outside contributors — to protect the integrity and credibility of Times journalism. That means avoiding conflicts of interest, maintaining high standards of accuracy and quality, and safeguarding The Times's reputation for fairness and impartiality.

Your freelance contract obliges you to comply with the applicable provisions of The Times's policy on Ethical Journalism and to take care to avoid conflicts or the appearance of a conflict. The provisions pertaining specifically to outside contributors are at the end of the guidelines, but you should review the entire document. Readers do not distinguish between freelancers and staff reporters in The Times, so as far as possible we expect outside contributors to adhere to the same standards as Times staff members.

The ethics rules outline specific requirements while you are on assignment for The Times. But because of The Times's high profile, our freelance contributors are often viewed as "Times journalists" even when they are not specifically working for us. That is especially true when a freelancer's social-media bio mentions a Times affiliation.

Freelancers should take care to avoid activities on social media that would damage the credibility of the journalism they do for The Times. Strident partisan advocacy or offensive personal attacks risk undercutting a reporter's credibility. Times editors may decide not to offer future assignments if they believe a journalist's online presence shows poor judgment or could undermine The Times's reputation. (For your information, The Times's social-media guidance for newsroom staff members is here.)

Regarding conflicts of interest, please note that our rules on free travel and other free or discounted products and services are stricter than those of many publications. Even if such a benefit is not directly connected to a Times assignment, it can create an appearance that undermines the credibility of The Times or its contributors. Any questions involving such benefits should be discussed with your Times editor.

Other potential ethical concerns include these:

— Work for companies or organizations that The Times may cover.

— Undisclosed ties between the writer and people or institutions mentioned in an article.

— Lobbying, advocacy or political activities or contributions related to the area of coverage.

Our written guidelines are detailed, but they cannot anticipate every situation. The best rule of thumb is the simplest: If you have any questions or doubts about our policies, ask your Times editor before proceeding.

When you first signed a contract with The Times, you should have filled out a questionnaire covering many of these topics. You should update the questionnaire as often as needed to keep the information current, so your editors can identify areas that might warrant further discussion. To review or update your questionnaire, please log in to the freelancer invoicing site [REDACTED] and follow the "Stringer Questionnaire" link. If you have questions about this policy, feel free to call your assigning editor; for technical help with the invoicing site, please call [REDACTED] (or, from outside the United States, [REDACTED]).

Philip B. Corbett

Associate Managing Editor for Standards

The New York Times