Here are some facts that any presidential candidate looking to abolish birthright citizenship should probably know.
The Pew Research Center reports that the number of children born in the United States to undocumented-immigrant parents continues to decline. 295,000 babies were born to undocumented immigrants in the U.S. in 2013; this marks a significant decrease from the 370,000 babies born in 2007.
Current Republican frontrunner Donald Trump has made ending birthright citizenship a core part of his proposed immigration policy. He has used the specter of "anchor babies" to stoke the fires of anti-immigrant sentiment on many occasions.
G/O Media may get a commission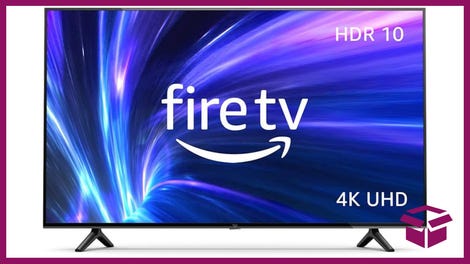 42% Off
Amazon Fire TV 50" 4K Smart TV
But if birthright citizenship is what is drawing so many undocumented immigrants over the border, then how were there only 30,000 babies born to undocumented-immigrant parents back in 1980, according to Pew? Birthright citizenship has been a part of the U.S. Constitution since the 14th Amendment was ratified in 1868, three years after slavery was abolished. Where were all of the so-called "anchor babies" for the past 147 years?
It's almost as if there are greater factors at play—like the Latin American debt crisis of the early '80s or the consequences of American political intervention—that force people to bypass the U.S. immigration system when they cross the border. But I'm also clearly a hater and/or loser, so bye.
Bad at filling out bios seeks same.