Update: On Thursday, a judge ordered the video of a Chicago police officer fatally shooting Laquan McDonald must be released on or before Nov. 25.
Every time footage of an officer shooting a black man or woman in America is released, we're left with the same question: What about the Laquan McDonald tape?
In July, shocking body-cam footage led to the swift murder indictment of a University of Cincinnati police officer who shot Sam DuBose in the head. But in Chicago, where nine months have gone by since 17-year-old McDonald was fatally shot 16 times, dash-cam video remains hidden, and no officer has been charged.
The lawyers who represent McDonald's mother saw the damning video in April and described it in graphic detail. "I agonized over this. I really wanted to let it go viral, but how would that affect the city of Chicago?" attorney Jeffrey Neslund told the Sun-Times. Neslund said that the family doesn't want the video to be released, in fear that they "would see their neighborhood burned." Chicago officials reportedly feared unrest as well.
Officials in Cincinnati, too, feared riots, and initially withheld video of a campus police officer shooting Dubose, a 43-year-old father, in the head at close range. But prosecutors there ultimately decided to make it public, noting the footage was "invaluable" to their investigation and directly contradicted the initial account of the officer.
G/O Media may get a commission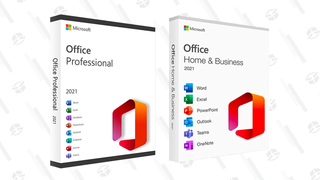 89% off
Microsoft Office Professional 2021 Lifetime License
What would happen if the McDonald tape came out? McDonald's death was first reported as a cop defending himself against a crazed, car-robbing teen. The story was simple: on October 20, 2014, the teenager refused to drop his 4-inch folding knife and was shot dead by Chicago police on the city's South Side.
Four months later, the autopsy was released and the story changed: McDonald was shot 16 times.
It's unclear if we'll see ever the Laquan McDonald video: the FBI is investigating the case and the city paid the McDonald family $5 million in a settlement in April.
What we do have is a diagram of gunshot wounds from the autopsy.

Hover over the 16 wounds in numerical order to read more about why this case is so troubling.
---
https://www.thinglink.com/scene/669699666996101121