Ecuador's President Rafael Correa has been warning his political opponents to watch what they say online. He might want to heed his own advice.
A leading Jewish group is calling on the Ecuadorean leader to publicly apologize after he tweeted "Heil Hitler" during a Twitter fight with one of his critics.
"We are urging President Correa to immediately apologize for this offensive comment," the Los Angeles-based Simon Wiesenthal Center said in a statement.
Correa, one of the most active Latin American presidents on Twitter, used the Nazi phrase last week in a response to Twitter user @WKybalion's tweet that included a video clip of Panamanian politician Guillermo Cochez calling the Ecuadorean leader a "typical fascist."
G/O Media may get a commission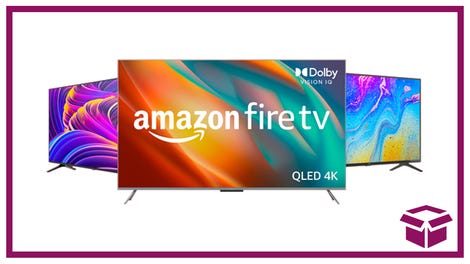 Ooh. stunning.
New Amazon Fire TVs
Correa's tweet appeared to be intended as a back-handed response, and it quickly drew an avalanche of criticism online.
https://twitter.com/JHunters_Corner/status/587572341904904192
"Shameful!"
"Learn to occasionally bite your tongue, Rafael. I guarantee you it will hurt less and it won't be so costly for you."
Correa has not mentioned the controversial tweet, and a government spokesperson could not be immediately reached for comment.
A firebrand leftist, Correa has shown he doesn't take online criticism lightly.
His government has designed a website called Somos Mas that monitors anti-government tweets and directs supporters to counterattack social media accounts of people who post the most aggressive messages.
News of the website led comedian John Oliver, the host of HBO's Last Week Tonight, to poke fun earlier this year at Correa for appearing overly sensitive to criticism. "President Correa, if you are this sensitive, Twitter and Facebook might not be for you," he said jokingly on one of his programs.
Correa isn't the only regional leader to trip up on Twitter recently with an offensive remark.
In February, Argentine President Cristina Fernandez de Kirchner was roundly criticized after she sent a tweet in which she intentionally misspelled words to mock the Chinese's difficulty in pronouncing the letter "r." The incident happened while Fernandez was on a state visit to China. She eventually followed up with another tweet that included a half-apology.
So far, there are no indications Correa is planning to do the same.