A deadly midnight ambush targeting government supporters in northern Nicaragua has stirred the sleeping dogs of war and raised new fears of a pending military campaign against rearmed guerrillas hiding in the mountains.
Five people were killed and 19 injured early Sunday morning in what appears to be a coordinated series of attacks against Sandinista party members traveling by bus through the mountainous coffee-growing region of Matagalpa, one of the main battlegrounds of Nicaragua's civil war in the 1980s.
The buses, filled with pro-government supporters returning from Managua after a day of celebrating the thirty-fifth anniversary of the Sandinista Revolution, were fired on indiscriminately from the darkened shoulder of the road by unidentified men armed with AK-47s. The first bus was ambushed near KM75 of the Pan-American highway, while the second bus was attacked at the same time in the nearby town of San Ramon. Four unidentified suspects have been detained for questioning, according to police.
The Sandinista government, which has long denied the existence of rearmed rebel groups in Nicaragua, called the incident a "cowardly massacre" perpetrated by "bandits" and common delinquents. "This was practically an act of terrorism," local mayor Francisco Valenzuela told Sandinista media. "We demand justice."
G/O Media may get a commission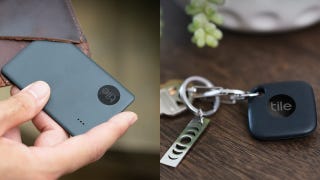 Up to 35% off
Tile Item Trackers
A mysterious group of self-proclaimed contras calling themselves the "Armed Forces of National Salvation (FASN-EP)" claimed responsibility for the act this afternoon, publishing photos on their Facebook page of a bullet-riddled bus and cadavers. The group said "We have no reason to fear the oppressor," and warned that Sunday's attack is "just an example of the operations we have coordinated on a national level."
FASN-EP's cover photo on Facebook.
Nicaraguan authorities, however, have not directly fingered anyone for the attack, or commented on the group's alleged confession. At the moment, there's no way to know whether the FASN-EP, which was unknown before today, is real or responsible for the bloodshed. Their post on Facebook, however, has sparked an angry debate among Nicaraguans.
Despite the early confusion about who's to blame, many Nicaraguans have already formed strong opinions about what happened.
"There's no doubt this was a political act," says former contra leader Roberto Ferrey, who has spent the past seven years working on reconciliatory efforts as head of the Nicaraguan Resistance Party (PRN), a political organization of ex-contras who are now allied with the ruling Sandinista Front. Ferrey, like many others in Nicaragua, worries that Sunday's attacks, the most brazen act political violence to rock Nicaragua in nearly two decades, could reignite a tinderbox in a dangerously polarized country.
"There is a real risk that many members of the ex-contra are going to feel motivated by this attack and decide to abandon the civil struggle that we've started," Ferrey told Fusion in a phone interview from Nicaragua. The former contra leader says there is an "unfortunate but very real possibility" that the violent attacks could become a recruitment tool for rearmed contra groups.
"This could have a snowball effect," Ferrey said, using the most unlikely of metaphors in sweltering Nicaragua.
However, a self-proclaimed rebel leader who allegedly speaks for the largest rearmed contra group in the country is distancing his organization from Sunday's attacks.
"We had nothing to do with this," exiled contra spokesman El Cazador told Fusion in a phone interview. "This was done by the Sandinistas. It's an old communist tactic. They are waiting for the world to condemn the attacks so they can justify a massive military offensive into the mountains to exterminate the rearmed contras."
A history of political conflict
Nicaragua's Sandinista government, which started as a rag-tag rebel group that came to power in 1979 by toppling the U.S.-backed Somoza dynasty, spent its first decade battling U.S.-backed counterrevolutionaries, or "contras" for short. By 1990, the war had ended and Daniel Ortega, whose government was tightly allied with Cuba and the Soviet Union, was voted out of office. After losing three consecutive bids at reelection, Ortega was finally voted back into office in 2006, thanks to a divided opposition. Though Nicaragua's economy has grown steadily and unexpectedly since the Sandinistas' return to power, Ortega has used the presidency to consolidate control over all branches of government and steer the country off the rails of liberal democracy and back into the weeds of tropical authoritarianism.

Daniel Ortega at a Sandinista rally (Photo by Tim Rogers)
In the northern countryside, where many rural campesinos have long mistrusted the Sandinista authorities, a small group of former contras decided to return to arms in 2010, after Ortega's party was accused of rigging the municipal elections.
The rebellion was started by a former CIA-trained special-ops commander known as "Comandante Yahob," who launched a Rambo-style insurrection by vowing to "remove Ortega from office by bullets." He was killed a year later by an unidentified sniper in northern Nicaragua. His predecessor, a rearmed contra known as "Pablo Negro," was murdered the following year and tossed in a ditch along the Honduran border. Neither crime was fully investigated.
Yahob in the 1980s. (Photo courtesy of Enrique Quinonez)
The contra's military leadership has since fallen to Walter López Zeledón, codename "Sherif," and a field commander known as "Flaco."
Not much is known about the size or capacity of the fractious rebel groups. They claim to be organized under the banner of the Nacional Resistance Union (URN), a shadowy group that allegedly operates as the umbrella organization for three equally shadowy guerrilla units: the Democratic Force Commander 380 (FDC-380), the Nicaraguan Patriotic Commandos (COPAN), and the Army of National Salvation (ESN). There are other self-proclaimed rebel units and leadership structures, all of which accuse one another of being phonies or Sandinista infiltrators.
As a result of conflicting claims and allegations, much of what is known about the contra groups is anecdotal — spotty information fueled by rumors, speculations and fear. But once in a while the monster sticks its head above the water in the form of a violent shootout, a roadblock, or an ambush, and people get a glimpse of the creature that lurks beneath the surface.
Those who have back-stage access to the secretive world of Nicaraguan politics say there's a lot going on behind the curtain of officialdom.
For example, the PRN's Ferrey tells Fusion that he has helped broker recent negotiations between the Nicaraguan Army and the rebel groups that the government publicly denies exist.
Ferrey says he recently helped convince Comandante Mano Negra ("Commander Black Hand"), an obscure rearmed rebel leader who reportedly led a unit of 25 guerrillas near the Honduran border, to turn in his weapons in exchange for a political post within the ruling Sandinista Front.
"We were able to reintegrate him without reprisal," Ferrey says.
Universal condemnation of violence
Nicaragua's feckless political opposition has no love for the Sandinistas, but no one wants the country to return to war. In the confusing aftermath of this morning's attacks, opposition politicos on both the left and right of President Ortega vehemently denounced Sunday morning's violent ambush.
But that doesn't mean the attack can't be used as a teachable moment for the president.
"These violent actions, which we all mourn, are the consequence of an accelerated closing of democratic spaces and the repeated violations of our constitutional laws by Daniel Ortega, including his repeated electoral frauds and the continued aggressions against people who are protesting peacefully," the leading opposition Independent Liberal Party (PLI) said in a written statement today. "We call on Daniel Ortega to renounce his dictatorial ambitions and return his government to a rule of law and respect for the will of its citizens."
Ortega, meanwhile, is letting his wife, the eccentric poet and self-styled hippie Rosario Murillo, do the the talking for him.
"Love will overcome cowardice," she said.