In the same week two black men, Alton Sterling and Philando Castile were shot and killed by police in Louisiana and Minnesota allegedly because both men were armed, a white man who aimed his shotgun at passing motorists and officers in Raleigh, North Carolina, was taken into custody unharmed.
Raleigh police responded to a report last Tuesday, the News & Observer reported, that William Ray, 62, was pointing a shotgun at people as they drove by. As officers approached Ray, Wake County Sheriff Donnie Harrison told reporters last week, he became "belligerent" and raised his weapon. Donnie Farmer, a deputy at the scene, was able to push the barrel of Ray's gun away. Ray then told officers, "I got something for you," before pulling a second gun, a pistol, from his pocket. Farmer then hit Ray's hand as the pistol fired. No one was injured.
"He had been drinking," Wake County Sheriff Donnie Harrison told reporters. "He definitely had been drinking."
Ray was charged with assault on a law enforcement officer with a firearm and damage to property. His lawyer told the court he may be suffering from a mental illness, according to local news reports.
Ray's encounter with police was a stark contrast to that of Sterling and Castile: Philando Castile was reaching for his wallet to retrieve his driver's license, as instructed, when he was shot four times and killed by Officer Jeronimo Yanez. Alton Sterling was selling CDs outside a convenience store before being pushed to the ground, tasered, and then shot to death by officers. Ray aimed two weapons at police officers, firing at least once—officers did not return fire, and Ray is alive.
G/O Media may get a commission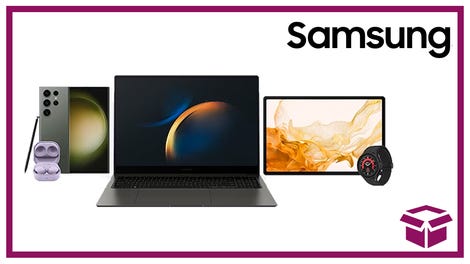 24 hour deals
Discover Samsung - Daily Deal
As protests unfolded around the country last week for Sterling and Castile's deaths, many held up Ray's case as example of how dramatic a role race can play in interactions with police.
Taking a step back, the figures are clear: of 1,502 people shot by police since January last year, 381 were black, according to the Washington Post's database, or 24%. But black people only make up some 13% of the American population, according to the 2010 census. While the numbers should speak for themselves, a case like this in North Carolina shows us what that difference in treatment from cops can look like.