A group of conservative Republican senators will ask the chamber on Monday to debate a new immigration bill that checks all of Donald Trump's far-right boxes, including the elimination of the diversity lottery, an end to "chain migration," and a whopping $25 billion over 10 years for border security measures.

In exchange, those senators—co-sponsors John Cornyn (R-Texas), Thom Tillis (R-North Carolina), David Perdue (R-Georgia), James Lankford (R-Oklahoma), Tom Cotton (R-Arkansas), and Joni Ernst (R-Iowa)—included a pathway to citizenship for about 1.8 million undocumented people who were brought to the U.S. as children, the Wall Street Journal reported Sunday night.
The bill is part of what looks to be a week of open-ended, sketchy debate on immigration in the Senate. Nobody knows exactly what Senate Majority Leader Mitch McConnell, who has a good deal of control over the process, wants the outcome to be, as Politico reported on Monday morning:
Even his top lieutenants aren't sure whether McConnell would ultimately support a final immigration deal that can clinch the 60 votes needed to clear the Senate.

"He's trying to be an honest broker in this and just make sure that he treats people fairly. I'm sure he has his preferences. I've never heard him express them, exactly," said South Dakota Sen. John Thune, the No. 3 Senate Republican. "I'm not aware of any particular bill that he really likes."

"Mitch is ambivalent," said a Republican senator. The White House has no idea what he is going to do, according to a senior administration official.
While the hard-right bill being offered on Monday isn't expected to pass in the Senate, it's considered the most likely version of immigration reform to pass in the House—and, of course, be signed by Trump.
Parts of the bill are unbearably cruel. The bill would "speed deportations" for unaccompanied minors—the majority of whom are fleeing drug violence in Central America—crossing the border alone, as well as for families entering the U.S. together. (Unaccompanied minors, with the exception of children from Mexico and Canada, are currently allowed to see immigration judges and can stay with family while they wait for a court date.)

G/O Media may get a commission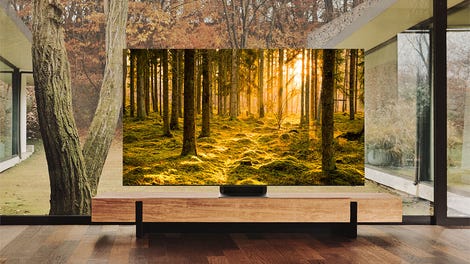 Up to 40% off
Samsung Smart TVs
It will also allow the U.S. to jail immigrants whom the country wants to deport but whose home countries "won't accept them."