Over the weekend, a video from our colleagues at Deadspin showing dozens of news anchors at Sinclair Broadcast Group-owned TV stations went viral. The supercut by Tim Burke showed how journalists at these stations are now mandated to share corporate talking points that eerily echo Donald Trump's broadsides about "fake news." It was picked up by CNN and other outlets, sparking a new round of handwringing over Sinclair's growing influence. It went so viral, in fact, that Trump himself defended the conservative local news empire in a tweet on Monday.
In response to the Deadspin-induced news cycle, Sinclair Senior Vice President Scott Livingston downplayed the criticism in a memo to newsrooms obtained by CNN on Monday. "There is a lot of noise out there about our company right now, and what is lacking in that analysis is something we constantly preach; context and perspective," he wrote.
Stories about the ripple effects of long-term economic shifts in the media industry and regulatory changes in Washington are inherently difficult to tie together into tidy narratives. And the Maryland-based Sinclair has long benefitted from this messiness, even as its proposed purchase of Tribune Media, which owns dozens more local stations, awaits federal approval. That merger would make Sinclair even more dominant in a fast-changing local media environment, reaching far more people than our largest national media outlets. So, in case you are confused, let me take this moment to reiterate: This is a national scandal, and the culmination of a series of scandalous decisions made about media policy in America going back decades.
Here's the context Livingston craves: In many traditional local media businesses, consolidation is increasingly among the few viable strategies for mid-term survival. That typically means less original reporting, a trend that has born out over decades with newspaper companies looking to cut costs and share content across their properties. Think about Gannett's nationally focused USA Today inserts in your hometown paper.

G/O Media may get a commission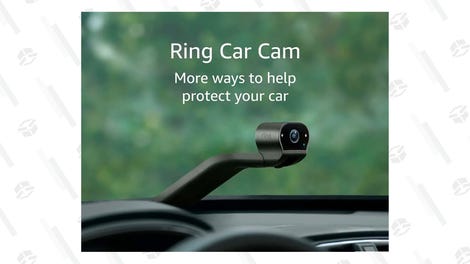 Such synergies are already problematic, but they take on a much more sinister tone if a company has a well-documented political agenda. The "journalistic responsibility messages" cut together by Deadspin this weekend are just one on a menu of "must-run" segments Sinclair produces. Indeed, a content analysis published by Emory University researchers last month found that local TV stations gobbled up by Sinclair not only spend more time covering national politics, but also do so with a decidedly rightward slant. Its "Terrorism Alert Desk" and employment of Trump crony Boris Ephsteyn, meanwhile, go beyond a mere conservative tilt.
Journalists at various Sinclair stations have begun telling outside reporters that they go along with this corporate influence because of how little power their contracts give them to speak up:
Now, take the knowledge of that standardized messaging across Sinclair's nearly 200 markets, and combine it with the fact that the company is seeking to acquire dozens more. The Federal Communications Commission already relaxed longstanding media ownership rules last year, opening the door for Sinclair's purchase of Tribune. Department of Justice antitrust officials must now sign off on the $3.9 billion deal, which could pave the way for yet more consolidation, and more intimidation of journalists across the country.
Last month, Sinclair proposed to sell Tribune-owned stations in Chicago (WGN) and New York (WPIX) in order to allay those regulators' concerns that the merger would stifle competition. Actual divestment from these big-market stations would certainly be notable. But Sinclair then announced plans to sell WGN to a Maryland auto dealer with close ties to Sinclair Executive Chairman David Smith. WPIX would go to a broadcasting company that is—I kid you not—owned by the estate of Carolyn Smith, David Smith's mother. In both cases Sinclair would still operate the properties while maintaining the opportunity to buy them back several years down the road. None of this should pass the smell test for any honest observer.
The Republican-friendly Sinclair now awaits whether it will get an extremely friendly reading of its intentions by the Republican-controlled federal government. Sinclair has said enough nice things about Trump to get a personalized Twitter shoutout, so it would appear that its scorched-earth expansion strategy is working. Deadspin's video and the ensuing outrage merely condensed some of the longterm effects of deregulation, consolidation, and cronyism into a short preview of the dystopian possibilities ahead for our local media.

If you work at Sinclair or notice any changes at your local Sinclair-owned station, email me: david.uberti@splinternews.com.