One after another, cuss words pierce through the door of Tichina Arnold's trailer where the set publicist and I are standing under the sun. A change in her call time has inspired the kind of pointed expletives familiar to anyone who has a black auntie who says what she feels, no matter the company present. The actress isn't trying to be funny, but we have fallen into a fit of laughter on this Georgia spring day. She is unaware of our presence right outside the door. A few minutes later, about seven of us pile into a van before heading to location for the day's filming. Arnold is the last to climb in. She's still cussing; we're still laughing. Finally, she notices an unfamiliar face. "Hello. Who is you?" she asks me with a wide grin. I introduce myself and soon we're discussing why she's voting for Hillary Clinton.
Arnold, 47, first developed an interest in comedy to escape her mother's whoopings as child. Her natural ability to make people laugh has led to a 36-year career in showbiz. You could quickly draw similarities between Arnold herself and Cassie Calloway, the character she plays on the highly underrated Starz comedy Survivor's Remorse. Cassie is the matriarch of the Calloway family. She's far from the nurturing, self-sacrificing mama we're used to seeing in shows centered on black families. Like Arnold, Cassie's mouth would make any Christian southern Baptist reach for a bar of soap—she stomps all over the history of fictional black motherhood, only praised when it resembles the respectability of Clair Huxtable.
"I wasn't too happy about playing another mother again," she told me, referring to her previous role in Everybody Hates Chris. "Once you play a mother, you're always playing a mother. But it's a different kind of show. It's almost like Pam [her character on the '90s sitcom Martin] grew up and became a mother."
Survivor's Remorse at its core is about a rags-to-riches Boston family navigating their new lives. When Cam Calloway (Jessie T. Usher) is drafted by the NBA he moves the entire family to Atlanta to live in a sparkly mansion with a fancy elevator. But basketball is not the focal point of the LeBron James-produced comedy, said to be loosely based on his early years in the league. Survivor's Remorse explores universal human emotions from the perspective of a family who becomes rich overnight. Cam's sister M-Chuck (Erica Ash) is a firecracker lesbian who curses like a sailor (like mother, like daughter) and lacks a filter. Reggie (RonReaco Lee), Cam's cousin and manager, is the voice of reason. His wife Missy (Teyonah Parris) comes from money, so she's well-versed in the social cues of the elite. She balked at abandoning her career to follow her husband south.
G/O Media may get a commission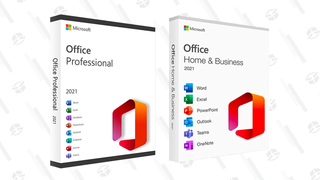 89% off
Microsoft Office Professional 2021 Lifetime License
The third season opens with the Calloways mourning the death of Uncle Julius (Mike Epps). In the second episode, Cassie's boyfriend Chen (Robert Wu) removes the mirror from her bedroom wall in observation of a Chinese mourning ritual. "Good for China," Cassie quips. "Leave my mirror alone. I'm not walking around looking like shit for the next 49 days." That kind of perfectly timed, dramatic yet deeply funny moment gives credence to Chris Rock's declaration that Arnold is the black Tina Fey. This scene is also a reminder of just how essential this show's female characters are to its success.
"It's certainly not the Cosbys, but if the Cosbys had a baby with Entourage, that's us," Erica Ash told me.
The 38-year-old actress grew up both an army brat and a preacher's kid. There was no freedom, no room for mistakes. Her first two years at Emory were rooted in rebellion. After college, she moved to Tokyo for what was supposed to be a gap year before conquering medical school. Instead, she discovered singing and acting. Before Survivor's Remorse, she appeared on MADtv and Kevin Hart's BET reality parody series Real Husbands of Hollywood.M-Chuck's therapy scene is shooting next, but Ash is on the phone, walking around the Atlanta mansion where the show is filmed, trying to sort out a bill she forgot to pay. One side of her hair is braided in cornrows, the other half is a blonde weave that hangs down to her chin. Her childlike spirit warms any room. While on hold, she's apologizes to me for the interruption. This is why she needs an assistant, she says.
The irony that this preacher's kid now plays a foul-mouthed agnostic lesbian is not lost on anyone. "Every single time I invite my mom [to view episodes], I have to ask them ahead of time what scenes we're showing," she says animatedly. "I'm like, 'OK, mommy. If you wanna get snacks now's the time 'cause you're not gonna like this.' She's like, 'I can handle it.' We're holding hands and I feel her hand tightening around mine as she's watching me completely defile the Lord and Savior, and she loved me afterwards. We got through it and we got closer."
Ash's character M-Chuck is on a quest to make something of her life. Now that Cam has made it to the NBA, she wants to enroll in college to become a sports newscaster. Following the death of Uncle Julius, she realizes life has to have meaning. She wants to work through her issues in therapy and find answers about who her father is. "I feel that black women in general don't go to to therapy like the way that they need to," Ash says. "It's like a white-woman thing to do in the black community. That's what it's seen as and I think it would really benefit us to be able to talk about our stuff."
It's worth mentioning M-Chuck's sexuality, if only because it's accepted and supported by her loved ones. Despite all the dysfunction in the Calloway family, they get this right. Homophobia is not tolerated. "It's just another characteristic about her," Ash says excitedly from a bedroom-turned-dressing room in the Georgia mansion. "She's tall, she's got blonde hair, she's tomboyish, she happens to be gay. It should be one in a string of the adjectives that describes a person. It shouldn't be the feature."
Arnold's and Ash's stellar performances are in part owed to showrunner Mike O'Malley and his diverse writers. The writers understand that M-Chuck could never be somebody's gay sidekick, and Cassie doesn't have to be one of those self-sacrificial black moms who neglects her own needs for her adult children. They contain layers, with nuanced story arcs. Cassie and M-Chuck have no desire to perform womanhood under the sweet and graceful umbrella that used to define what a good woman should be. Despite their profanity, their (justifiable) anger, and their family's poor upbringing, they are not caricatures.
Female characters on television often never reach their potential to become fully developed. They may be pushed to the margins in favor of male characters, they may become villains that the audience hates because women aren't allowed to be unlikable, or they may be otherwise highly successful yet epically fail at love. But Cassie and M-Chuck manage to break through those suffocating limitations.
Black female characters in particular are often closely scrutinized for traits and behaviors that perpetuate stereotypes. "I have to make sure that I fight for certain things when it comes to black females," Arnold says, nibbling a bite of lunch before her scene. "I have to be cognizant of making sure I don't push black women 20 years behind. With Cassie, I have to fight every day to make sure that I keep her integrity regardless of what they write for her. I have to make sure that I give my input, because after all, I am a black woman. Nobody can tell me about a black woman."
In M-Chuck's first therapy session, she's asked what pisses her off. "My mother, birds, podcasts—what makes you think you're interesting?" It's that kind of zinger that makes M-Chuck a fan fave. "She's kinda badass and I [knew I] could rock her in a way that would make people want to open up to that side of themselves," Ash says. "I like the idea of women being able to speak up and just say what they feel." In fact, playing M-Chuck has inspired Ash to speak up more in her own life.
Survivor's Remorse excels in offering timely takes on current issues without coming off as preachy. The most recent season alone has tackled grief, long-distance relationships, marital spats, religion, the age of outrage, and colorism. No side of an issue goes unexplored. Every dramatic moment has a comedic counterpoint to break up the tension. That's usually where Arnold and Ash come in.
Arnold is best known for her beloved role as Pam on the '90s sitcom Martin. While Martin and Everybody Hates Chris are the most notable notches on her belt, Survivor's Remorse has done the best job of showcasing her range. Arnold told the Wall Street Journal that she wanted Cassie to continue to explore her relationship with Chen because she wanted black women to live vicariously through her. It was important for her that black women see a rich billionaire of another ethnicity loving a black woman. Because O'Malley has created a collaborative environment between his writers and actors, Arnold got her wish. "I think about giving actors material that they can reveal their humanity and I look for the universality in that," O'Malley told me.
One of the most poignant scenes of the season belongs to Arnold in "The Age of Umbrage" episode that takes on outrage culture. Cam's gaffe, calling kids with the fictional Frozen Nostril Syndrome "fucked up," leads to protests and petitions. When a white suburban mom approaches Cassie to chastise her about Cam's comments, Cassie destroys her:
"I'm not embarrassed by my son; I'm embarrassed by you coming up to me expecting me to listen. I can be a fucking bitch sometimes. I can be a hardcore, claw-scratching, weave-pulling, boot-kicking bitch. But my son, he's good. Good to the core… But let me ask you this, how much time have you spent clicking on petitions to save people who look like me getting shot by the cops or arrested left to rot in jail? Well, get on the Facebook and start clicking on those petitions and get the fuck out of my Facebook before I fuck your nose up worse than those fucking kids."
That kind of magic happens time and time again on Survivor's Remorse, thanks to Arnold and Ash, as well as their costar Teyonah Parris. It's the sort of Olympic-level gold only won when female characters are allowed to color outside the lines. When television writers abandon all the things women are supposed to be, opting for humanity instead, actresses' talents bloom. And we're all better for it.
Bené Viera is a journalist who writes about pop culture, race and gender. When she's not writing magazine cover stories she's somewhere in Brooklyn rapping the lyrics to "Ether."