The head of Mexico's central bank says the country's security problems have been eating away at its growth prospects.
In an interview with Bloomberg, Agustin Carstens said violence has been "a negative factor" for the economy, citing a survey released by his agency that showed analysts have placed public security as the country's main obstacle to growth.
"This is a problem that Mexico has been tackling for the last few years," Carstens said. "It's a deeply-rooted problem."
Carstens remarks come  as authorities continue to search for 43 colleges students who went missing from the state of Guerrero, and after a series of allegedly unrelated mass graves were discovered there. In an interview last week with El Universal, Carstens struck a slightly more optimistic note, saying the violence would not be "a determining factor in the long run."
Still, the percent of respondents saying public security was the biggest obstacle to economic growth hit an all-time high in September, nine points ahead of the next biggest obstacle, fiscal policy. Weak domestic demand and international financial instability also trailed.
G/O Media may get a commission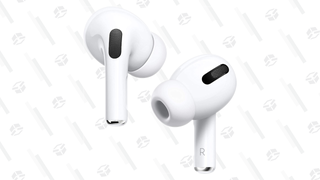 28% Off
Apple AirPods Pro Wireless Earbuds
Last year, Mexico's economy grew just 1.4 percent, the lowest rate since the 2009 global recession. Through the first two quarters of the year, annualized growth improved slightly to 1.75 percent.
Peter Reuter, a senior economist for RAND, told Fusion the timing of Carstens' statement is no coincidence.
"I think the incident with the students brought this issue to the fore and it may be that Mr. Carstens has been wanting to say this for a while but this has given him the basis for doing that," Reuter explained.
The economic drain mostly comes in two varieties. First is the cost for firms of physically securing their assets and personnel.
"People take precautions to protect themselves, for example they won't go out at night or won't buy jewelry and wear it, however it is hard to assign a monetary value to this," said Alejandro Hope, a security analyst for IMCO,  a public policy consulting firm.
The more substantial hit comes from opportunity costs, he said.
"A company that wants to invest in the production of shale gas in the city of Tamaulipas will face the same technical and geographical difficulties than in Texas, however south of the border they face a set of physical risks that sprout from violence."
Ultimately the lack of security tells investors something about how economic rules could be applied in Mexico, Hope said.
"If authorities can't find 43 missing students, a case that now occupies the global spotlight, how can you trust them to resolve a commercial dispute?"
Last fall, Kimco Realty CEO David Henry cited the violence as a reason his firm decided to shed all its holdings in the region.
"Despite our passion for the long-term prognosis of Mexico, and what's going to happen there, we were really never able to convince the investor and analyst community of that. And our assets there were valued at a discount," Henry said.
It is too soon to determine whether the most recent security incidents will exacerbate this trend. Earlier this month, the International Monetary Fund (IMF) said Mexico's economy "has recently gathered pace" and stands to benefit from improving growth in the U.S. In a earnings call with investors last week, John Conway, CEO of beverage distributor Crown Holdings, said his firm anticipates Mexico GDP climbing to between 2 and 4 percent.
"There have been a lot of reforms introduced as you know in Mexico that we think are going to be positive, so we're anticipating a growing middle class, more disposable income and so forth."
A team of Stanford researchers has found that there actually may be a level of violence beyond which economic impacts no longer register, because growth prospects have already been thoroughly depleted. The study also suggests economics and violence are best measured on a state-by-state basis. Consequently, the student abduction might only pertain to the economy of Guerrero -which largely relies on tourism- and the firms and investors that operate within that region.
"An additional homicide in a municipality that has high levels of violence shouldn't affect drastically the economic outcomes," the Stanford team said. "The relation between economic cost and violence is not linear. Most of the cost is incurred in a municipality in the [preliminary] moment in which it experiences a turf-­war."